Long nights spent at the office eating chocolate bars and chips from the local convenience store for dinner would be a thing of the past if one small business owner had her way.
Bianca Monley -- a passionate foodie, health educator and founder of healthy food home delivery business Eat Fit Food -- is set to launch vending machines into corporate workplaces that dispense fresh, piping hot meals within 80 seconds.
She says expanding her business, which delivers 2000 meals a week in Sydney, 1000 in Melbourne and will soon launch in Brisbane and the Gold Coast, to workplaces simply made sense from a business and wellbeing perspective.
"You think of all the people working long hours and late nights and often people are not even getting up and leaving their desks these days," she told The Huffington Post Australia.
"So instead of making it problematic for them to think about what they will eat, why couldn't we put healthy food vending machines in the office block where they can get up from their desk and choose a meal from the machine."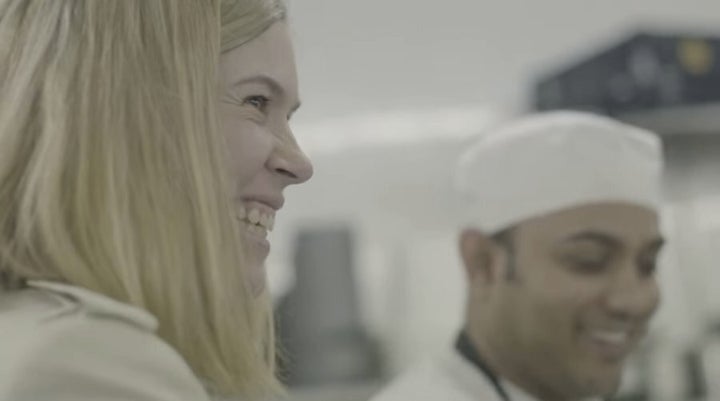 Monley said the vending machine meals, which will cost around $10, will all be fresh -- nothing will be frozen -- and include chicken coq au vin, a Mexican chicken lasagne and beef bourguignon.
Monley began Eat Fit Food 14 years ago after watching her then clients in the fitness industry fail at their own wellbeing because of fad diets and inconsistent exercise. She says the corporate lifestyle is a culprit for developing poor eating habits.
"I just know from being in the industry for so long and I deal a lot with corporate companies where we delivery fresh meals daily but we weren't even tapping into the corporate market," she said.
"So instead of going to them with the current Eat Fit Food offering we had to innovate and create something completely different that will suit that market specifically.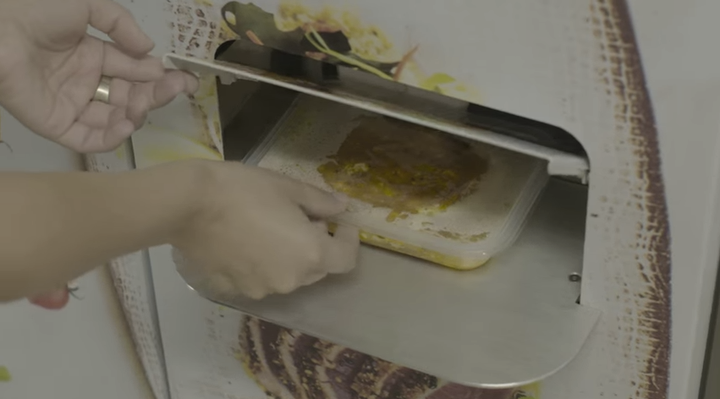 Meals will be monitored via the cloud, with each machine linked online. Monley says staff will watch supply levels in-house delivery drivers will remove any out-of-date meals and top up those that have sold.
The machines are the latest in a long line of innovations for Monley, who says she lived on the breadline for the first 10 years of her business to make it succeed.
"I started the business by myself with no funding, with only five clients and the money I'd make from that I'd put straight back into buying a van to start with, then getting a commercial kitchen," she said.
"When I first started the business I had no wage, I think I was earning $300 a week for the first two years of the business and built it up to have a small wage over the years. But when times are tough I pulled back on my wage and put it back into the business."
Monley said she kept the financial reins tight so she could continually grow Eat Fit Food -- particularly when the food home delivery industry started to become crowded. But that has allowed her to pursue other goals -- like buying farmland in Berrima, NSW and growing organic crops including garlic, kale, tomatoes, silverbeet and Asian greens among others which are then used in the Eat Fit Food meals.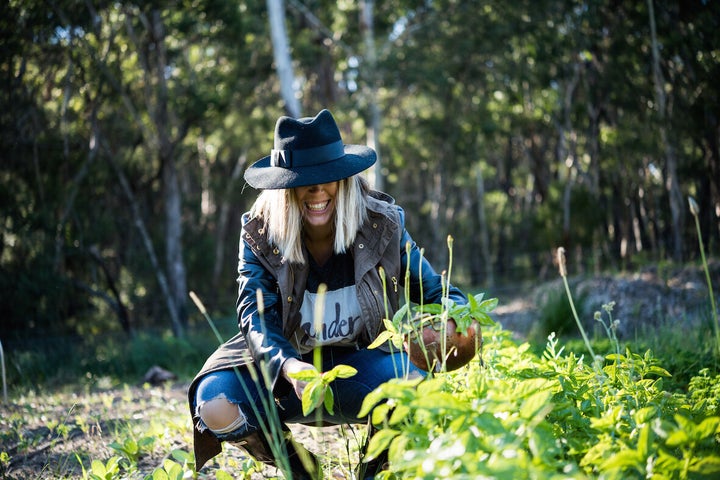 "Being a small business, to stay ahead of the game and keep ahead of everyone else, all the money goes straight back in to do the next innovative thing," she said.
"You've just got to keep thinking of the things of tomorrow, you've got to keep innovating to stay ahead in business. I guess for us that has been the farm and the next step will be the vending machines."
The farm is also part of Monley's plans to host educational days there and help inform young people about good health and nutrition.
"We'd love to have families and school groups here for farm days and farm-to-fork cooking classes," she said.
"We want to educate the next generation on where the food comes from so hopefully Eat Fit Food can make a difference as a brand with the obesity epidemic that Australia has today."
She recently shared her story via the Microsoft #MyStartingStory series, and has some healthy advice for wannabe entrepreneurs.
"With any startup business you need to choose something that you love doing so it doesn't become work," she said.
"I am a big foodie so when I wake up and go to work and there's a challenge where I can't pay certain bills, it's waking up and saying 'I'm going to tackle this because I am doing what I love'. If you are starting a business just to make money, I would steer clear of it because it comes with so many challenges that your passion will get you through.
"If I wasn't passionate about what I did and it wasn't true to my heart I would have walked away many times when things have not been going my way."