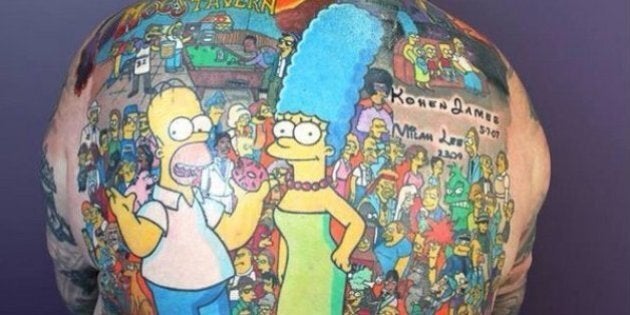 It is the show that spawned a thousand catch phrases, TV viewing marathons and merchandise empires -- and now, a world record for one dedicated Aussie.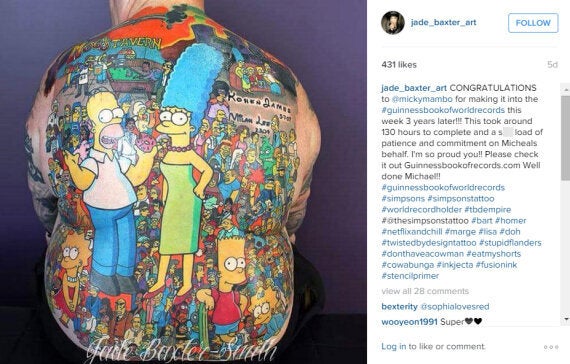 (Jade Baxter-Smith/Instagram)
The 52-year-old grandfather adorned his back with images of Homer, Marge, Bart, Lisa, Maggie, Sideshow Bob, Krusty The Clown, Ned Flanders, Bumblebee Man, Hans Moleman and more in just one year. Guinness claim the ink took 130 hours, or five and a half days, and cost Baxter $12,000.
The tattoos were done by Victorian artist Jade Baxter-Smith of tattoo studio Twisted By Design. Baxter-Smith has been recording her progress on her Instagram page, which shows the piece to be completed almost two years ago.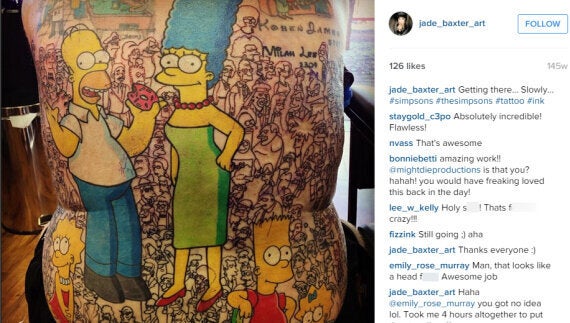 (Jade Baxter-Smith/Instagram)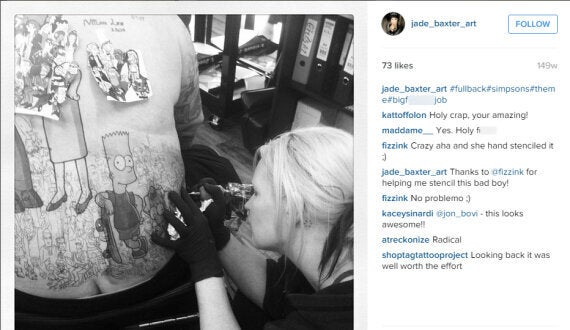 (Jade Baxter-Smith/Instagram)
Guinness said that for Baxter to achieve the record, each of the tattoos "had to show the characters as they appear in the animated series, and Baxter had to provide details of the episode(s) in which each character appeared (in the form of which they have been tattooed)."
The Huffington Post Australia has contacted Twisted By Design for comment.
Popular in the Community