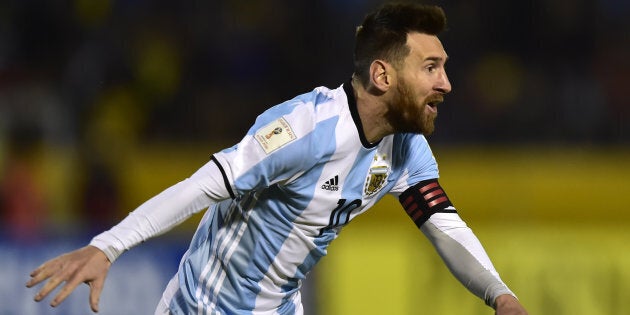 Don't cry for Messi, Argentina. Cry instead for every other football player in the world who is not Lionel Messi, nor will ever be fit to tie the laces on his football boots.
Argentina just beat Ecuador 3-1 in a FIFA World Cup qualifier which they simply had to win. Lose, and they would have finished sixth on the table. This would have been a disaster for the two-time World Cup winners, as only the top four South American nations qualify, while the fifth faces a play-off.
But Argentina got there, and Messi was most of the reason why.
Things started awfully for the Argentines in the Ecuadorian capital Quito. They were behind a goal after just one minute. But Messi, who has been named world's best player a record five times, showed why.
This was just a gorgeous move. The set-up, the pass, the finish. No booming strike required. Just sheer artistry with the ball.
The second showed a different side of the maestro. Here he displayed the positioning and finishing of a striker. Boom! 2-0.
The third? OH, GET OUT OF HERE. He did a bit of both of the above, didn't he. Brilliant lead-up work, brilliant finish, and all of it thanks to one man. Himself.
So this is how things finished in South America after the last round of matches, which were all played concurrently.
Chile slumped from third to sixth after losing 3-0 in their final match to Brazil. This is quite the shock, as they won the last two Copa Americas.
Meanwhile Colombia qualified after drawing 1-1 with Peru. Peru's late strike after being 1-0 down not only relegated Chile to sixth, but means they will play New Zealand in a playoff series for a spot at the 2018 FIFA World Cup in Russia.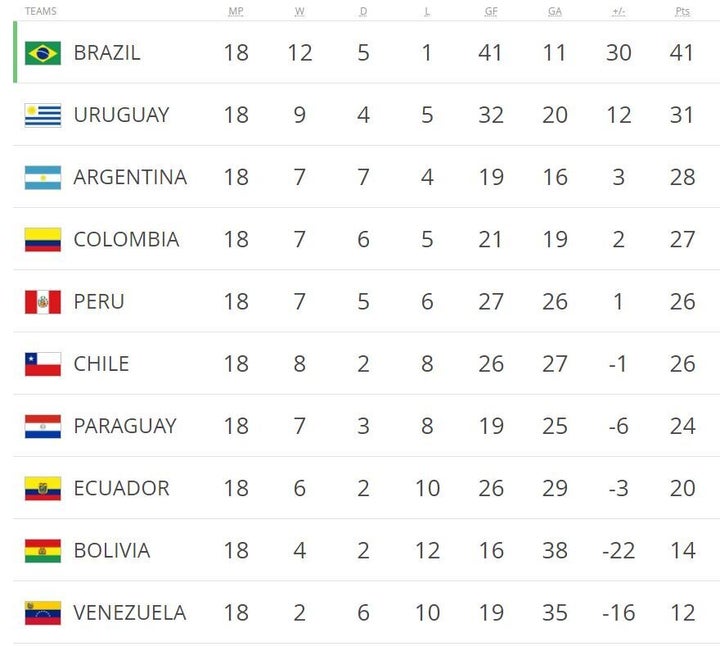 Meanwhile in an absolute sensation, the U.S.A. has missed out on qualifying for Russia due to an almost unimaginably unlikely series of circumstances.
Below is the table BEFORE Wednesday's games.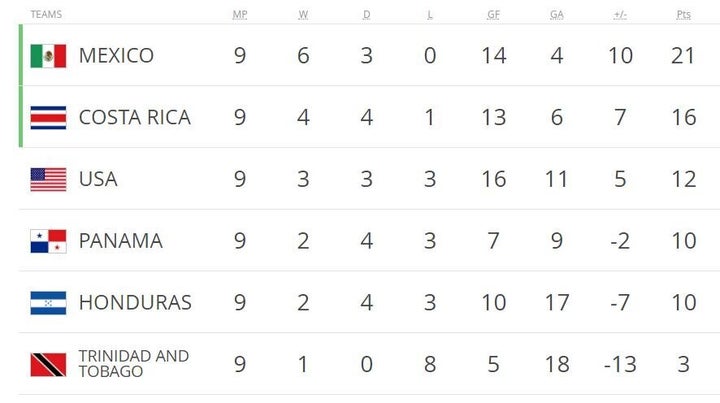 To miss World Cup qualification, the U.S.A. had to lose to the bottom-of-the-table Trinidad and Tobago. Meanwhile Honduras had to upset ladder-leaders Mexico and Panama had to beat second-placed Costa Rica.
In other words, each of the bottom three teams had to win their respective matches against the top three. This all happened. No one can quite believe it, but it did. Here's the UPDATED table.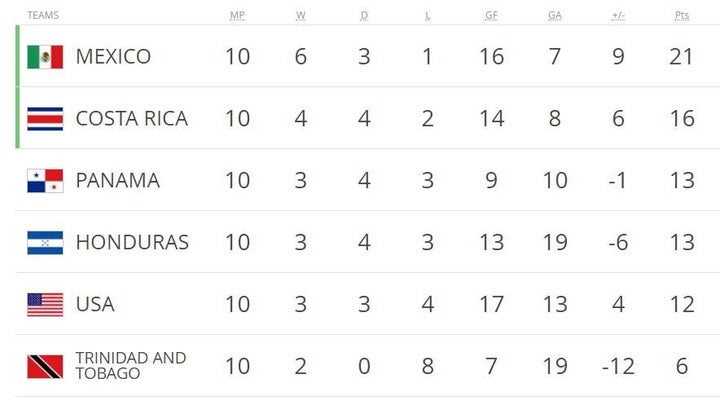 By finishing fourth, Honduras earn the right to play Australia's Socceroos in a two leg elimination series.