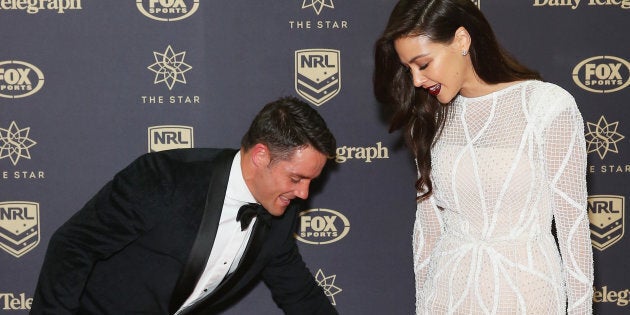 What a man. Cooper Cronk, who at the end of 2016 won the Golden Boot player as the world's best rugby league player, has just made a great big sacrifice of the sort men should probably make more often, but don't.
The 33-year-old Melbourne Storm halfback announced at a press conference on Tuesday that he will move to Sydney to support his partner's career. Cronk's partner is Fox Sports presenter Tara Rushton.
"She loves Melbourne but the funny thing is, she's worked really hard to get where she is," an emotional Cronk said.
"We've had a thousand discussions about the possibilities of things but I'm not about to ask her or force her to give up what she's worked so hard for."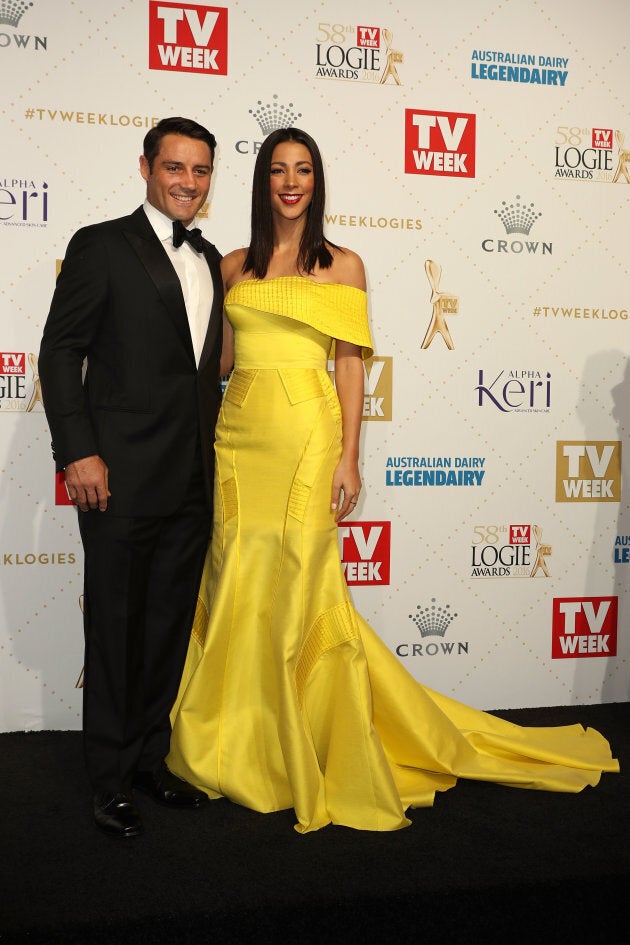 There should be nothing remarkable about a person moving cities to support their partner's career ambitions, and indeed, if the gender roles were reversed, this would scarcely be newsworthy. But the world is still the world, and Cronk is a well-paid football star earning a million dollars a season. Guys like him don't often back out of a contract for reasons like this -- especially when they've played at their club for 14 seasons and appeared in five grand finals.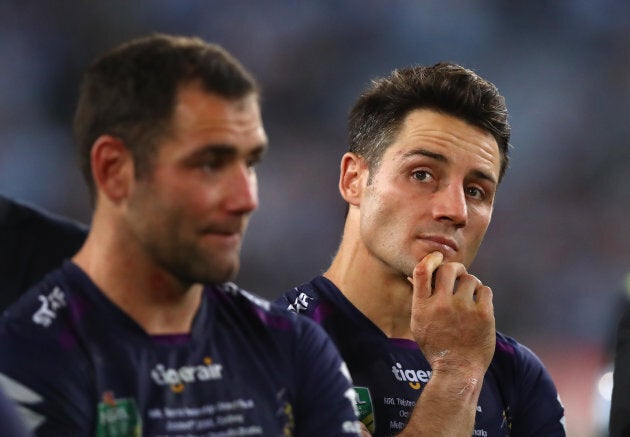 Cronk is close to everyone at the Storm, not least coach Craig Bellamy who gave him his first start at halfback, as well as fellow Queensland State of Origin superstars Billy Slater and Cameron Smith. Together, the trio of players are known as "the big three".
Cronk downplayed all that "big three" talk at Tuesday's press conference.
"To Craig, Cameron and Billy. They talk about 'the Big Three' but in my eyes you're the real Big Three."
"I'm a distant relative if you talk about those three in terms of the contribution you make to this football club. They're the three most influential people in this club's history."
Perhaps we shouldn't overplay the whole selflessness angle too much. Plenty of Sydney clubs are in the market for a top halfback.
Whether they can afford Cronk if he chooses to play on is another matter, and it's one that he's made clear he won't be considering for some time yet.
"I've got no interest in taking offers or looking at offers or even considering offers from Sydney any time soon, and I'm talking over a couple-month period, because I actually don't know if I want to play on next year," he told NRL 360 on Tuesday night.
"There's a lot of things I need to take into account; 2017 has the potential to be a massive year football-wise. You've got Origin then the World Cup.
"To sit here and consider things in terms of Sydney opportunities I've got to be honest with you, I won't be looking at that for some period of time."
ALSO ON HUFFPOST AUSTRALIA