Pilotless planes could be the future of air travel, but would you buy a ticket?
According to a new report released by UBS on Monday, only 17 percent of people would fly on a plane being flown by a computer rather than a human.
People aged between 18 and 34 were 30 percent more likely to purchase a ticket on a pilotless flight than any other age group, however, UBS predicts that acceptance of this new way of travel will increase in a similar way to that of driverless cars, buses and trains.
So, why are pilotless planes the way of the future? Well, there's a lot more to it than just technological advancement.
8,000 people across the U.S, the UK, France, Germany and Australia were surveyed for the UBS report and 54 percent of these said they were unlikely to by a ticket on a pilotless flight. Respondents were also asked how much cheaper a pilotless flight ticket would need to be for them to purchase one, and surprisingly, about half of the people surveyed said that they wouldn't buy a ticket for such a flight, even if it was cheaper.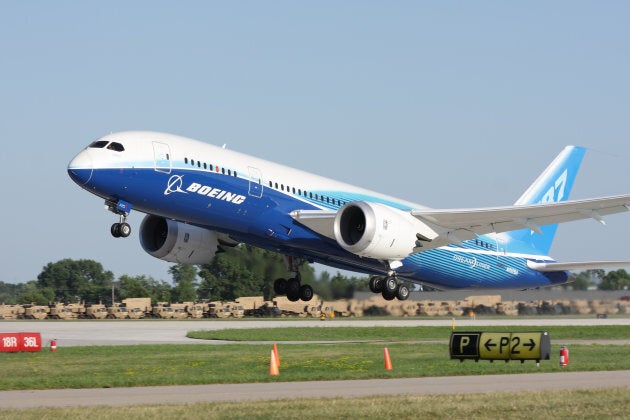 Pilotless flights could also result in significant savings for the aviation industry.
The UBS report found that using pilotless planes could save the aviation industry more than $45 billion annually, meaning airline profitability could double. These savings are made by reducing on-plane staff, training costs and an increase in flight predictability.
"Technically speaking, remotely controlled planes carrying passengers and cargo could appear by c2025," the report reads.
It seems unfathomable that pilotless flights could be operational in eight years time, but Boeing, the world's largest plane maker, has actually already begun trialing this very idea.
In June, Boeing revealed plans to test pilotless technology as early as next year.
Mike Sinnett, Boeing's vice president of product development told Reuters he plans to test the technology himself and "fly on an airplane next year [with] some artificial intelligence that makes decisions that pilots would make."
One of the main issues is ensuring that a plane flown by a computer would meet safety standards and regulations.
"I have no idea how we're going to do that," Sinnett said of meeting safety standards. "But we're studying it right now and we're developing those algorithms."
In the report, however, UBS says that pilotless planes could actually improve aviation safety.
"...with the introduction of pilotless planes, there could be a further improvement in safety, given that the majority of accidents are due to human error. Indeed, 15-20 percent of the overall accident rate is related to operating crew fatigue," the report reads.
"Since 1959, there have been fewer than 32,000 fatalities involving scheduled commercial airline flights, with safety continuing to improve. Commercial aviation remains a relatively safe means of transport with less than 175 passenger deaths for every billion passengers that fly."
So while pilotless planes still seem incredibly futuristic and fantastical, their use in commercial travel might not be as far away as we think. This technology could be the gate way to the future, all we need to do is get on board.