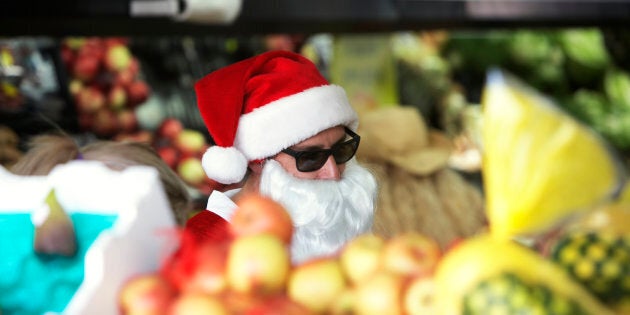 We're not quite sure how it happened ... but sure enough, we've landed here.
With Christmas looming, it's time to get shopping. For those who shudder at the thought of hitting the shops, perhaps catching your local market will offer a slight reprieve from the task ahead.
And whilst they may not appear as picturesque as this...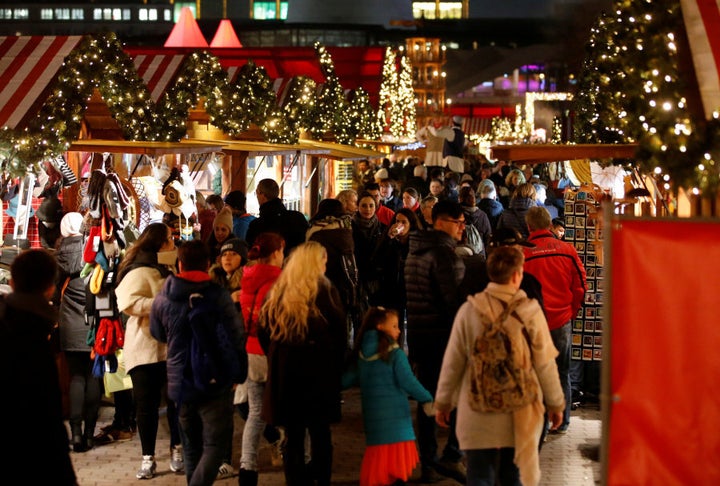 Or as delightfully warming as this...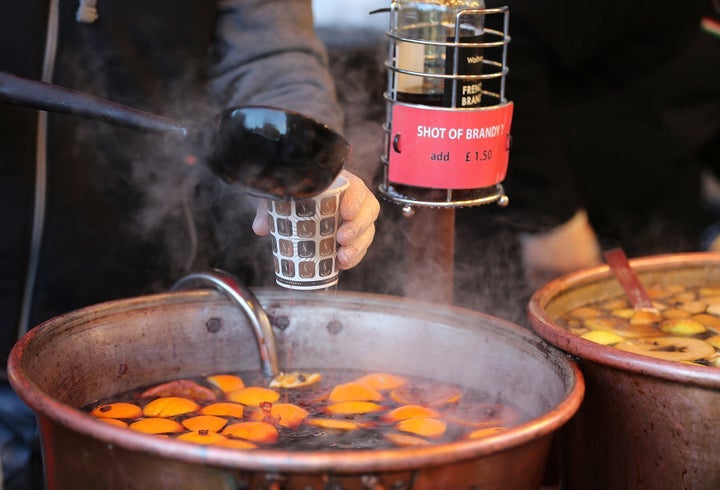 ... we can promise some top notch bargains, local gifts, seasonal produce and a fair dusting of Aussie festive spirit.
Here are the Huffington Post Australia's top picks from across the country.
The Big Design Market (Melbourne)
Just in time for Chrissy, this three-day artisan market features works from over 200 independent designers from around Australia and New Zealand. If you're looking for classy designs for your special someone (or picky mother-in-law) that outbid any of the usual suspects, this is your place.
From the quirky pastel designs of Beci Orpin to interiors by award-winning stylist Sibella Court, we're cheering at the diverse female artists that 'The Big Design Market' is celebrating this year.
Where? Royal Exhibition Building, Carlton Gardens, Melbourne
Christmas Fare (Sydney)
Each year, Sydney Living Museums takes over Hyde Park Barracks Museum for a one-evening-only Christmas event. There'll be 50 stalls run by local Sydney makers and producers and a suite of pop up food bars to keep you shopping-ready. Museum entry is free, so it's really a win-win.
Where? Hyde Park Barracks Museum, Macquarie Street, Sydney
When? 4:00-9:00 pm on December 15, 2016
Twilight Christmas Market (Brisbane)
This is as close to Christmas in Berlin as you're going to get. Held in King George Square, there's your usual spray of hand-made stalls PLUS carols and a jazz band to boot.
These markets are run by 'Bris Style', a not for profit community supporting local artists and crafters, so your purchases are going to a good cause.
Where? King George Square, Brisbane
When? 4:00-9:00pm on December 2, 2016
Bazaar Christmas Market (Perth)
How bizarre, how bizarre. These markets showcase a fair sprinkling of local WA artisan talent. Set amongst the gardens of Fremantle's Art Centre, you'll have three days to soak up this one in all of its festive glory.
Where? Fremantle Art Centre, Perth
Christmas Grand Bazaar (Adelaide)
In what can only be described as an uptake on Perth's offerings, Adelaide is bringing the wonders of Etsy to life this Christmas.
Flinders Street Market is joining with Etsy Adelaide for a two-day Grand Bazaar. And in line with everything that we already love about Etsy, there will be a whole range of price points to nab your grandma's gift AND your work KK.
Where? Flinders Market, Adelaide
Click below to follow HuffPost Australia on Snapchat!