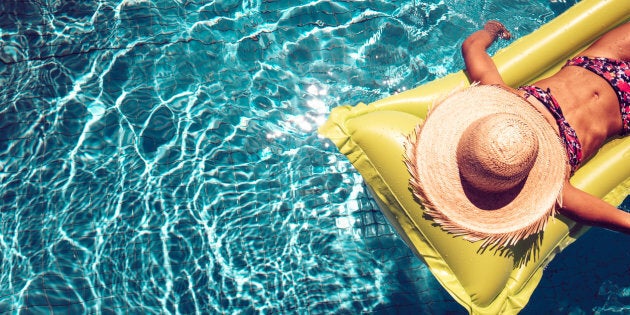 Unless you've been living under a rock (in which case you're probably exempt anyway), by now you should know how damn important it is to wear sunscreen.
Not just when you're at the beach. Not only when you're in the park with the kids. Every day.
Why? Because UV rays are hectic. The sun sends down both UVA and UVB rays and they cause sun damage, premature ageing and cancer. Worse, in Australia we cop it more than some other places in the world.
"Particularly in Australia and New Zealand, the ozone is very thin and we have too many reported cases of melanoma production," Tracey Beeby, Head of Global Training for Ultraceuticals Told The Huffington Post Australia. Ultraceuticals are an Australian skincare brand leading the way in cutting edge sun protection.
It's important to note that UVA and UVB rays differ. As a rule of thumb you can remember which is which by thinking that the A stands for 'Ageing' and the B stands for 'Burning'. One will do immediate damage and the other, more long term harm.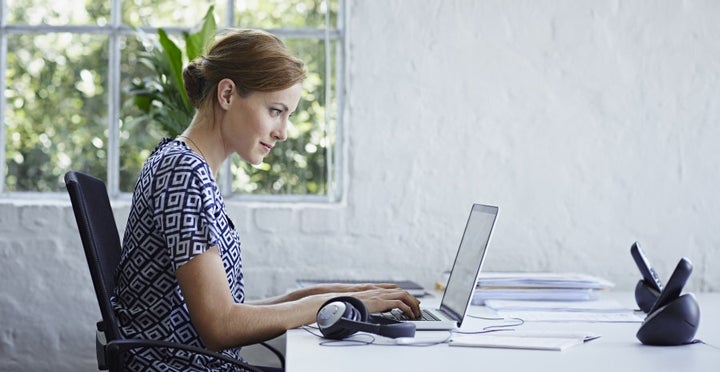 "Even if it is a cloudy day, we are still exposed to UVA rays. These rays are not felt and heat and don't superficially burn, but they do penetrate the lower layers of the skin and cause structural damage -- as well as being a major contributor to skin cancer. These UVA rays can also penetrate through glass -- so even travelling to and from work, walking from your car to the office, sitting by a window, taking a lunch break outside, putting the clothes out on the line -- all these times expose us to these damaging UV rays of which accumulate over the day," Beeby said.
Paints a picture, right? So, now we know we need to wear SPF. Does the sunscreen in our face cream or foundation cut it? No siree, it does not.
"Most SPFs in makeup are nothing higher than an SPF of 15, and most are not broad spectrum (which means they are not protecting from both UVA and UVB rays). For the Australian sun, we need optimum daily broad spectrum protection," Beeby said.
Professor Pascale Guitera, Dermatologist Associate for the Melanoma Institute of Australia agrees, and suggests it's best to apply sunscreen under your makeup.
"You should let the sunscreen dry or absorb properly before applying makeup so you don't accidentally remove it. Generally speaking it is good to have makeup on top of your sunscreen as it creates an additional mineral filter on your skin," Professor Guitera said.
But back to the sun protection factor. Once upon a time not all that long ago, SPF 15 was the norm. Now, that doesn't cut it. So how do the factors differ?
"An SPF of 15 provides 15 times more protection against burning than if not wearing any sunscreen. An SPF of 30 provides 30 times more," Beeby said.
Though this is where it gets tricky. An SPF 30 isn't double as effective as SPF 15.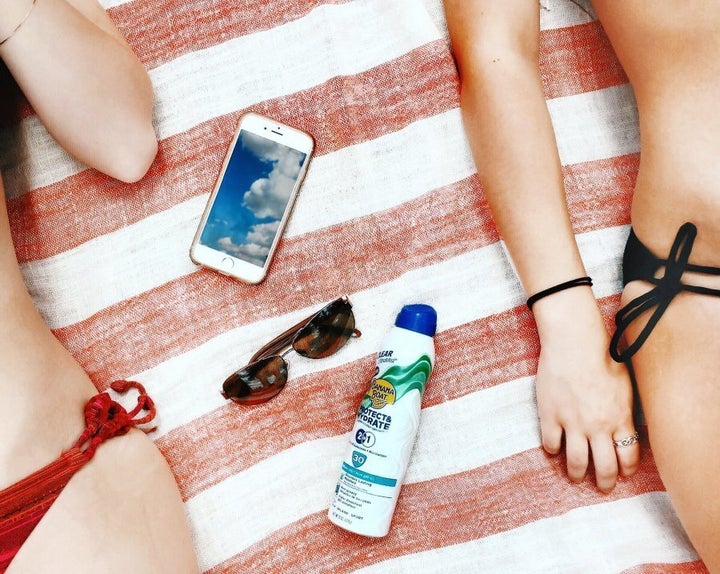 "An SPF rating of 15 provides approximately 93 percent protection of UVB rays. An SPF 30 96 percent, and an SPF50+ provides 98 percent protection."
"In Australia an SPF of 30 must have been tested to rate at 31 or higher, an a a 50+ must have been tested to have an SPF rating of 60 or higher. An SPF rating indicates predominantly UVB protection but do not necessarily contain UVA screening ingredients. The TGA in Australia has adopted stringent UVA testing guidelines and measurement standards. Sunscreens that are labelled 'Broad Spectrum' have been tested to provide protection from UVA radiation as well as UVB radiation. So when purchasing an SPF it is essential that it is labelled 'Broad Spectrum' which means it's using both UVA and UVB screening ingredients," Beeby said.
The take home from that is that obviously the higher the SPF, the better. In regards to how much to apply, very few of us put enough on.
"As a guide, you need a shot glass full of sunscreen to cover your whole body and face. Most people put less than half the recommended amount of sunscreen on, which means they aren't getting adequate protection. It is often easier to protect with hats and clothing than it is with sunscreen," Professor Guitera said.
"If you work inside, remember the most intense UV radiation is around midday, so if you plan on going out at lunchtime or when you finish work in the afternoons, you should reapply your sunscreen. The 3pm sun is still fierce in Australia. Sadly the areas that are chronically sun damaged are typically the nose, scalp and ears -- these are not the places you want scars from surgery. Remember a little bit of sun exposure every day, even without obvious sunburn contributes to premature ageing."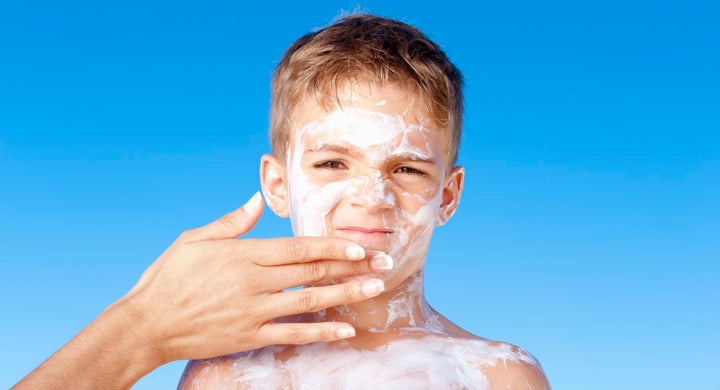 As for those who claim sunscreen gives them pimples, try a different brand or formula.
"If this is a concern for you, look for products which are suitable for sensitive or acne-prone skin. Labels will say non-comodogenic which means it won't clog pores. If you do have acne-prone skin and you don't apply sunscreen, sun exposure can exacerbate the problem as UV exposure causes the skin to thicken. This process typically clogs pores, hence the intense flare-up of acne some people have at the end of a holiday," Professor Guitera said.
You may have heard of people talk about physical/mineral or chemical sunscreens, and how they differ, which can add to confusion. Both are great and it comes down to a personal choice.
"Mineral sunscreens protect the skin from the sun by absorbing and deflecting or blocking the sun's rays. Mineral sunscreen agents are Titanium Dioxide (TiO2) and Zinc Oxide (ZnO). The protection of a mineral sunscreen depends on the particle size of the UV filters and overall product formulation. Chemical sunscreens (sometimes called 'chemical blockers') work by absorbing or scattering the sun's rays. Common chemical sunscreens include Butyl Methoxydibenzoylmethane, Bemotrizinol, Octyl Methoxycinnamate and Octocrylene. Some sunscreen products on the market contain both mineral and chemical blockers," Beeby said.
It's enough to make your head spin. At the end of the day it's about wearing a good quality SPF, reapplying frequently and covering up in other ways such as being indoors and wearing sleeves and hats.
Click below to follow HuffPost Australia on Snapchat!