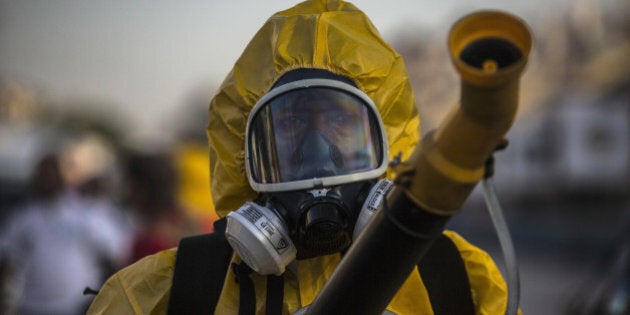 Slip, slop, slap. With a version of this well-worn Aussie sunscreen slogan, you can pretty much summarise the Australian Olympic Committee's official medical response to the looming problem of the Zika virus at the forthcoming Rio Olympics in August.
The Zika virus is a mosquito-borne virus which has affected much of Latin America in recent months. Most people with the virus experience mild symptoms including fever, headache and rashes. But the virus is strongly linked to serious birth defects in children.
According to some reports, since November Brazil has seen nearly 4,000 cases of microcephaly, a disorder that results in babies being born with abnormally small heads. There were only 146 cases in the whole of 2014.
To counter the threat of Zika and other mosquito-borne tropical diseases, the Australian Olympic Committee on Wednesday offered some really simple advice.
Wear long sleeves. (We'll make that the "slip" component, as in slip on a long-sleeved shirt.)
Wear insect repellent. (We'll call that the "slop" component, as in slop on some Aerogard or equivalent Brazilian brand.)
And shut your windows and doors. We'll make that the "slap" even though it doesn't really fit.
And that's it. That's our defence against a potential airborne killer. As there is currently no vaccine to prevent Zika, and no medicine to treat the infection, you have to think it's as good a solution as any.
"The whole of the Australian Olympic Team, athletes and officials, will be issued with mosquito repellent," the AOC announced on Wednesday after consulting team medical director, Dr David Hughes.
"There is no vaccine or specific treatment for the mosquito-borne diseases but all members of the Australian Olympic Team will be vaccinated against Yellow Fever.
"The authorities say there is less risk of these diseases in Rio compared to other regions of Brazil but the types of mosquitoes that transmit these diseases are active all day and therefore all team members need to be conscious of avoiding mosquito bites at all times.
"We will be advising Team members to wear long sleeves in situations where they perceive a risk of mosquito bites particularly around stagnant water and heavy vegetation.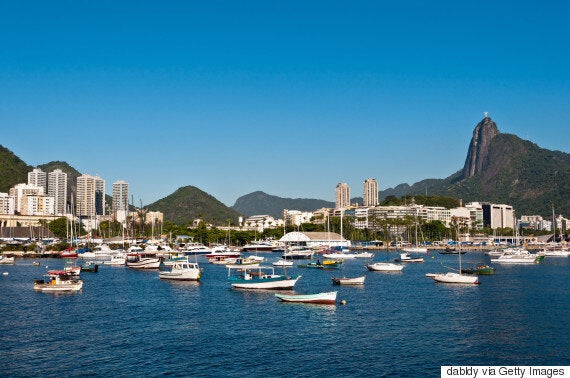 It looks nice in this pic, but the Olympic sailing venue is said to be a mosquito infested lagoon.
"We will also be recommending that Team members living in the Village do not leave windows or doors open but rather use the air conditioning provide by the Organising Committee."
"All females of childbearing age need to be aware of the specific risks of microcephaly in newborns, should the mother become infected during pregnancy. Following the recently updated DFAT guidelines, any Team members who are pregnant at the time of the Games need to consider the risks very carefully before deciding whether to proceed with travel to Brazil."
Popular in the Community