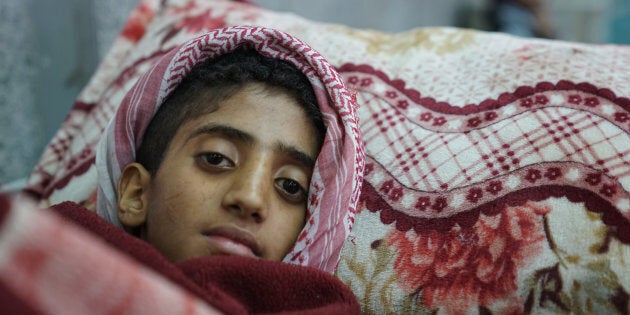 December 21 marks the 1,000 day of conflict in Yemen. One thousand days of children paying the heaviest price in a war not of their making. One thousand days of childhoods being robbed. One thousand days of futures being stolen away.
Right now, more than 11.3 million children across the country are in urgent need of humanitarian assistance.
Yemen is my home and I love it dearly. The people, the history, the land, the culture — all engraved in my heart; I close my eyes and find myself transported back to the bustling streets of Sana'a, sight, smell, colour and sound. Sana'a is a city that was once so alive with life.
Yemen is also the poorest country in the Middle East, and right now, it's on the verge of famine, if not already there, not to mention a total collapse of the health and education systems.
Nearly 400,000 children under the age of five are acutely malnourished and may not last the week unless they find treatment. An outbreak of cholera continues to spread, often with nearly 3,000 new cases per day. More than 1,500 schools can no longer be used because they were destroyed or are now home to displaced families or militia groups.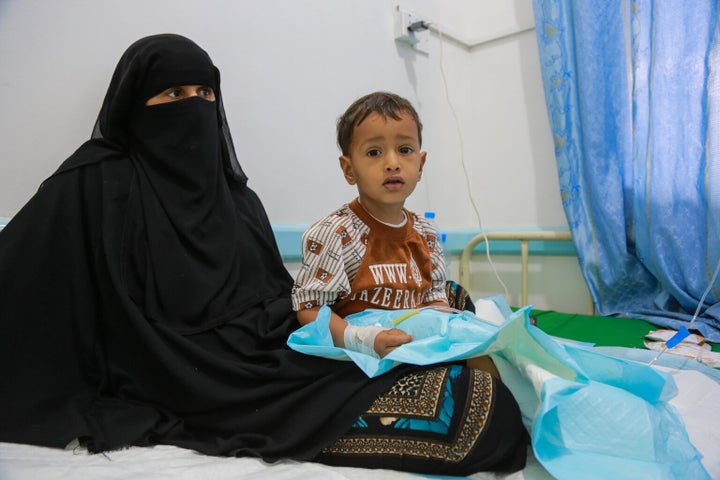 These last 1,000 days have taken a deadly toll on children — boys like Ahmed (name changed), who shares a name and a birthplace with my son, a 17-year-old with a horrific past. Ahmed used to wake up and go to school just like any other child, followed by prayer and play time with friends. But that all changed one day.
"I was pushed to fight by friends," he said. "I was given a weapon and I went to fight. Most of my friends were killed, some of them in battles we fought together."
Ahmed's best friend was killed and he became so sick he had to seek treatment.
All of this makes me ask the question: are we too late?
Humanitarian organizations like UNICEF have been on the ground doing their best to protect Yemen's children since the start of the crisis. In the past 1,000 days, UNICEF has treated nearly 170,000 children with Severe Acute Malnutrition, helped provide safe water to almost five million people and reached more than 520,000 children like Ahmed with psychosocial support.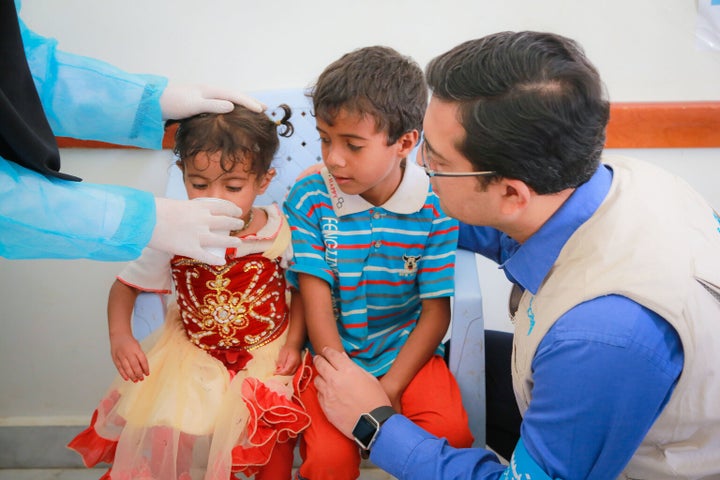 I have seen much support provided by many dedicated humanitarians. But the international community has certainly not done nearly enough.
First and foremost, we need an immediate political solution to this war. A negotiated solution, one that protects the rights of children, must be reached by all parties to the conflict.
Secondly, we can no longer allow violations of children's rights. Children must be protected at all times, at all costs, wherever they are.
Thirdly, we need a massive scale up of humanitarian support to help organizations like UNICEF reach the most vulnerable women and children. That also means granting them access to go wherever they need.
Finally, we must strengthen family coping mechanisms by supporting the provision of free and quality basic services. Every child should have access to basic services like health and education.
The Yemeni people are strong, but even the strongest among us can sometimes use the outstretched hand of a stranger. We must extend that hand before the lives of too many children are lost forever.
Zahra Al-Harazi is a UNICEF Canada ambassador, serial entrepreneur, internationally acclaimed speaker and passionate advocate for women and children.
Follow HuffPost Canada Blogs on Facebook