Five per cent of Italian women, and four per cent of Britons, admitted to drinking alcohol at least once or twice a week during pregnancy, researchers said Wednesday.
Only 0.1 per cent of expectant women in Sweden — along with 0.2 and 0.5 per cent in Norway and France, respectively -- said they imbibed with the same frequency, according to a survey of nearly 8,000 women from 11 European countries.
Looking at women who knowingly drank at least one or two alcoholic beverages over the course of their pregnancies, the study showed that more than a quarter of Britons and Russians met that criterion.
Just over 18 per cent of Italians drank at least once while carrying a child.
The women were more likely to be older, more highly educated and employed.
"Overall, one in six women reported use of alcohol after the pregnancy was recognized," Angela Lupattelli, a scientist at the University of Oslo who took part in the study, told AFP.
By that measure, the most abstemious nations were Norway, Sweden and Poland, where only four, seven and 10 per cent of pregnant women said they had consumed any alcoholic beverages at all.
A bottle of beer, a glass or wine or a single shot of spirits counted as one drink.
Some of these trends should be of concern to national health officials, the researchers told AFP.
"This figure from Italy should solicit tailored campaigns and policies, and increase awareness about the risk posed by alcohol use in pregnancy," Lupattelli said.
In Russia, more than 26 per cent of women said that had had indulged while pregnant. But more than 70 per cent of them imbibed only once or twice, with another 24 per cent tippling no more than one-to-four times per month.
A wealth of research has shown that drinking during pregnancy can cause a range of lifelong physical, behavioural and intellectual disabilities.
"It is important to differentiate between regular drinking and occasional drinking in small amounts," said Lupattelli.
But at the same time, there is no defined safe minimum amount of alcohol that can be consumed.
"We therefore recommend that all pregnant women should adhere to the guidelines for total abstinence during pregnancy," said lead researcher Hedvig Nordeng.
Surprisingly, women who admitted to imbibing while pregnant were more likely to be older, more highly educated, and employed.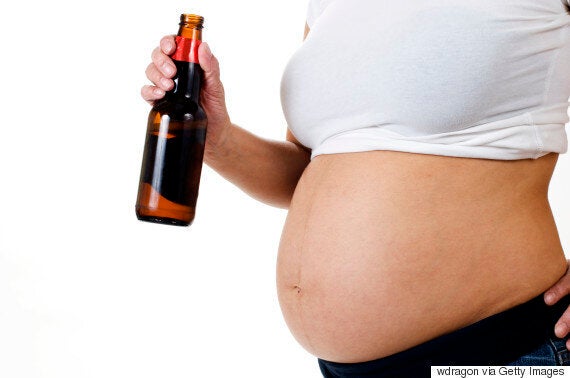 The researchers speculated that these women might be more critical towards guidelines recommending total abstinence, or less exposed to campaigns than younger women.
Women carrying a child were also more likely to have been smokers up to the time of their pregnancy, the study found.
The other countries included in the study were Finland, Switzerland, Serbia, Croatia and Poland.
The findings were published earlier this year in the journal Women and Birth.