That would work out to somewhere in the vicinity of 1,600 to 2,000 words per tweet, potentially transforming the very nature of Twitter, which has had a 140-character limit since it launched.
According to Re/code, there is no set launch date yet for the longer tweet format, but the company, which has been dubbing the project "Beyond 140," wants to go live with it before the end of the first quarter of 2016.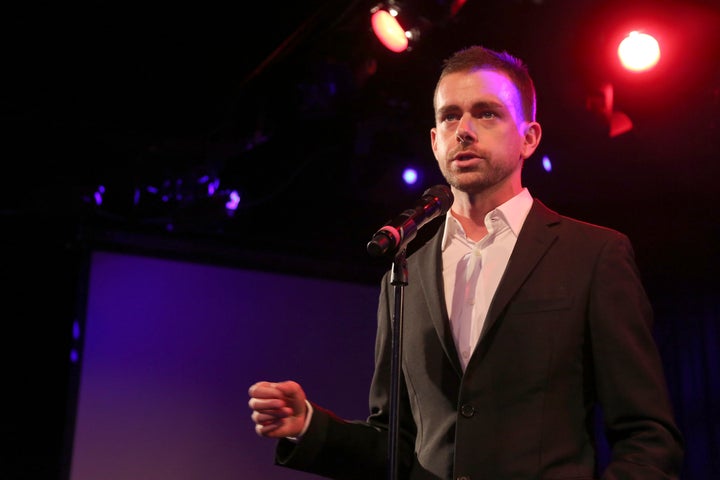 Twitter co-Founder Jack Dorsey speaks at an event in New York City, April 24, 2013. Dorsey was appointed Twitter's CEO last summer, in an effort to turn around the microblogging site's flagging fortunes. (AP photo)
In order to keep the quick-read format of Twitter, only the top parts of longer tweets would appear in a subscriber's feed, and the reader would have to take some kind of action (like clicking a "read more" button) to see the rest.
After experiencing years of rapid subscriber growth, Twitter's user numbers more or less flatlined in the past year, at around 300 million. Company co-founder Jack Dorsey, who was appointed CEO last summer, has made it a goal to keep growing the service.
Analysts say Twitter has flatlined because it has become indispensable to only certain parts of the population — "celebrities, journalists [and] executives," as Fortune puts it.
Active Twitter users, in millions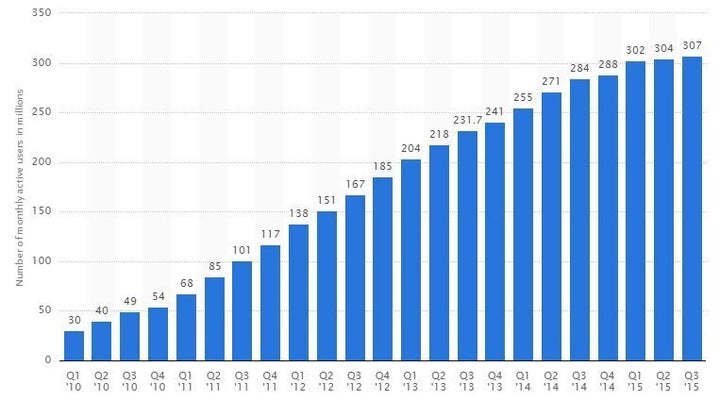 The move to longer tweets is part of a larger plan meant to make address that by making Twitter "more like Facebook." The more universally appealing Facebook has 1.4 billion active users.
Twitter has recently added a "moments" feature that summarizes recent news on Twitter, as well as a "while you were away" feature that tries to guess which tweets that a subscriber missed recently would be of interest.
But investors don't seem convinced by Twitter's latest move, if indeed the report proves accurate. Twitter shares were down by 2.4 per cent in mid-afternoon trading on the New York Stock Exchange Tuesday, with shares trading at around US$22.
That may have something to do with doubts among some investors and analysts that making Twitter more "Facebook-like" is the way to go.
"Honestly, I think part of the fundamental issue is their relentless fixation on how they compare to Facebook, and I think that's in some ways a fatal posture," a former Twitter exec told the Guardian last year.
"The product as it stands isn't for everybody. Not everybody wants to use Twitter. Not everyone consumes news. The gap is between what management has set for itself and what's realistic."
Popular in the Community