Editor's note: This story was originally published in 2017. The Queen is now 93 (as of April 21, 2019).
In her honour, we've rounded up 10 badass moments during her lifetime so far.
1. When she served in World War II as a mechanic and truck driver.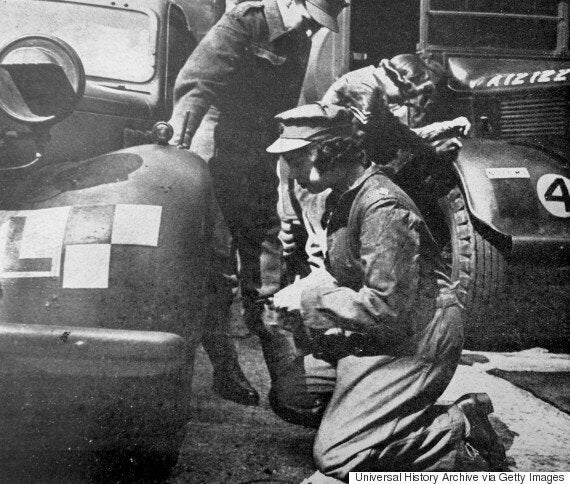 Princess Elizabeth of Great Britain doing technical repair work during her World War II military service, 1944.
Even at 18 years old, then Princess Elizabeth knew she had a duty to her country. While men were off fighting, she contributed to the war effort by joining the Women's Auxiliary Territorial Service and training as a mechanic and truck driver. She is the only female member of the royal family to have joined the armed forces.
2. When she married Prince Philip against her families' wishes.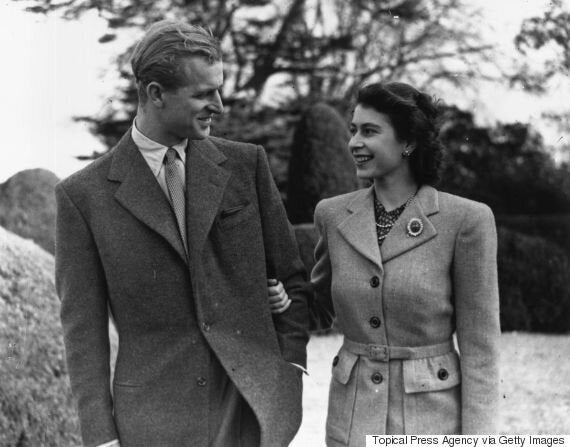 Princess Elizabeth and The Prince Philip, Duke of Edinburgh enjoying a walk during their honeymoon at Broadlands, Romsey, Hampshire.
Elizabeth's family didn't want her to marry Philip Mountbatten, Prince of Greece and Denmark, for a number of reasons. Not only did he have very little money, but he was also thought of as an outsider because he was foreign-born. Despite this, the Queen followed her heart anyway.
"They didn't like Philip and they were beastly to him," royal historian Christopher Wilson told Express U.K. "It was rather like Princess Diana when she first came into the royal compound. He wasn't 'one of us.' Philip didn't go to Eton, he didn't shoot and because he was Greek it was thought he might do something wrong at any moment."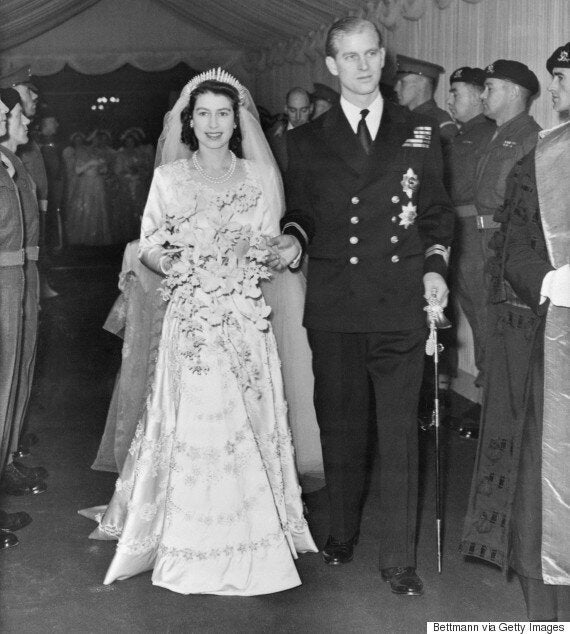 Princess Elizabeth radiates happiness, moments after her marriage to Prince Philip, Duke of Edinburgh.
If that isn't true love, we don't know what is! Elizabeth used ration coupons to pay for the material for her wedding dress. The Queen tied the knot on Nov. 20, 1947 and wore an ivory satin gown designed by Sir Norman Hartnell.
4. When she kept her family name.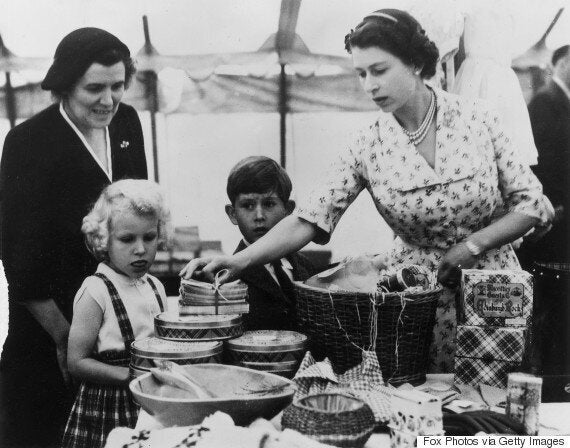 Queen Elizabeth II with Princess Anne, Prince Charles and their nurse, Helen Lightbody in 1955.
Another reason Queen Elizabeth II is kickass is that she bucked tradition and kept her family name instead of taking her husband's. Although this is what her family wanted, it was ultimately Elizabeth's choice. Plus, we have to say, it's pretty cool that during a time where tradition meant everything, she decided to follow her own beat.
5. When she kept her cool during an attempted assassination.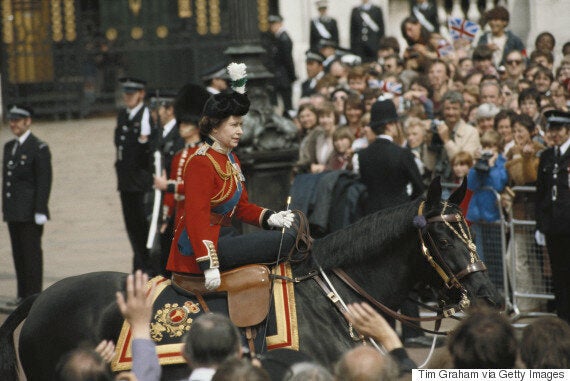 Queen Elizabeth II riding sidesaddle on her horse 'Burmese,' during the Trooping the Colour ceremony on Horse Guards Parade, on 13 June 1981.
A 17-year-old named Marcus Sarjeant fired six blank shots in the Queen's direction during her birthday celebrations on June 13, 1981. The royal guardsman and the police quickly stopped the man before he could cause any harm. While the Queen was startled, she simply calmed her horse and continued through the parade route, BBC reports.
6. When she continued her duties as a working mother, grandmother and great-grandmother.
The Queen had four children with her husband – Prince Charles, Princess Anne, Prince Andrew and Prince Edward – yet continued to balance work and home life.
"The Queen carries out all of her duties against the backdrop of a full personal life which has seen her raise four children and welcome grandchildren, and now great-grandchildren to the Royal Family," reads the website for the British Royal Family. "The Duke of Edinburgh has been – in her own words – her 'strength and stay' during her reign, whilst other members of the Royal Family continue to offer vital support through their work in the UK and overseas."
7. When she travelled the world without a passport.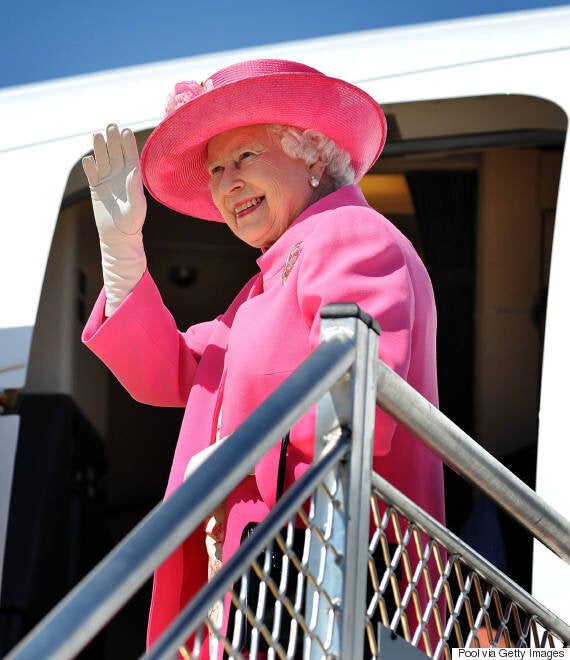 Queen Elizabeth II boards a plane on October 26, 2011 in Melbourne, Australia.
Queen Elizabeth II has visited 116 countries in her career so far – all without a passport. According to History.com, the Queen doesn't need a passport to travel because all passports are issued in her name.
8. When she found joy in photobombing two Australian hockey players.
The photo was taken in 2014 at the Commonwealth Games in Glasgow. Clearly, the then-87-year-old Queen knew exactly what she was doing when she adorably photobombed these girls.
9. When she skydived into London's Olympic Stadium.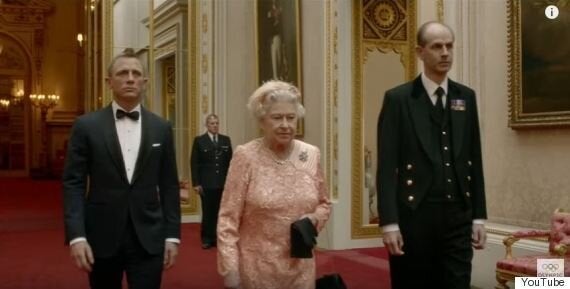 Queen Elizabeth II in a sketch for the 2011 London Olympic Games.
Alright, maybe she didn't really skydive into the stadium, but the Queen certainly had a stunt double who did! In 2012, Elizabeth was part of a sketch that aired at the London Olympic Games' opening ceremony. In the sketch, the Queen is seen being escorted by James Bond, a.k.a. "Quantum of Solace" star Daniel Craig, to the stadium and in the final scene, the two skydive down to their seat.
10. And when she participated in target practice because YOLO.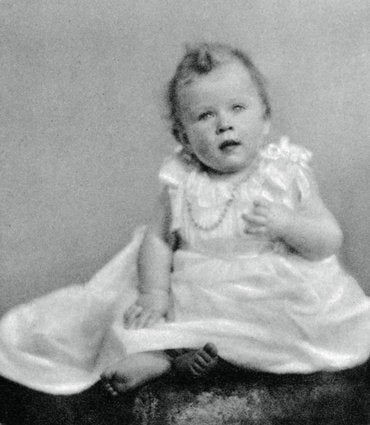 Queen Elizabeth II 1952 - 2015
Popular in the Community