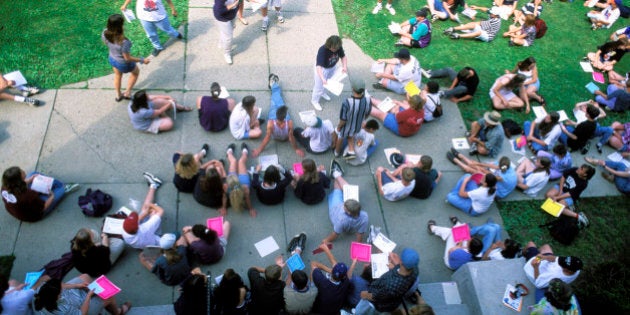 There's much more to university life than living at the library. Extracurricular activities can complement your studies, amp up your social life and truly round out your university experience.
UniversityHub asked over 1,000 students to rate their schools across several criteria, one of which was 'extracurriculars.' We listed the top ten schools below, and featured a club or committee from each school. Don't forget to explore the full rankings at UniversityHub.ca.
For a university that feels more like a large high school, Bishop's has a vibrant arts scene, a dynamic athletics department and more than 100 clubs, teams and student organizations to keep you busy when you're not hitting the books. If you're passionate about international development, check out the Mae Sot Education Project. Each year, the school sends student volunteers to the Thai-Burmese border through the project, which assists Burmese refugee and migrant children and educates Canadians about the plight of people displaced by repression and conflict.
From Amnesty International and TEDxQueen's to Urban Snowboarding and Quidditch, there are over 400 clubs for you to explore, meet new friends and have fun. Queen's Dance Club (QDC) is one of the largest student-run clubs in Canada and the most inclusive dance club on campus, offering 30+ classes a week for students and alumni. With classes ranging from ballet to cardiofunk, there's something for dancers of any skill and background, so get ready to shake it. Show your friends what you learned at the annual recital, which always sells out quickly.
At StFX, there are lots of opportunities for personal growth and development. Interested in editing the school newspaper or being a DJ for the student-run radio station? Or are you the more adventurous type who gets a thrill from jumping from planes with the Skydiving Society? The majority of clubs breathe fresh air into university life and focus on physical activity. One example is the StFX Rock Climbing Society, where students can learn and practice this sport. Sign up and you'll be scaling walls like Spiderman in no time!
The WLU student body is loud and proud, and the 150 faculty, cultural and human interest clubs prove it. Brush up on your poker game with the WLU Poker Association or share your love of Chinese culture with the WLU Chinese Students Association. The WLU chapter of Habitat for Humanity is one of the most involved chapters at any Canadian university. By getting in on the action, you can participate in fundraising and awareness initiatives on campus, build affordable housing in the Kitchener-Waterloo region and venture to the U.S. to build in the annual Collegiate Challenge.
Clubs and societies are an important part of the Acadia Students' Union and range from athletic, academic and social. Getting involved in Acadia's diverse extracurriculars is a great way to relieve stress. For example, get your downward dog on in between classes with the Acadia Yoga Society. Or, if you love cracking people up, consider stepping in the spotlight with That Dam Improv for some fun and interactive improvisation sessions. You'll be able to take your mind off school and share some laughs with pals.
The major benefit of attending school on a small campus is that it's easy to get involved. While many extracurriculars, like Commerce Society and French Society, relate to specific fields of study, there are also plenty of others that focus on social issues, interests or athletics. Are you an aspiring journalist who likes reporting the facts? Mount Allison is home to one of the oldest independent student newspapers in Canada, The Argosy, which was established in 1872.
There are benefits of going to school close to the water--and UVic has lots of clubs that will expose you to new sports. Take the Dragon Boat Club, for example, which unites students through this popular Asian tradition. Whether you're a newbie or a paddling veteran, grab a team and participate in the Victoria Dragon Boat Festival, one of the most well-known celebrations that attracts 80,000 people each summer. After the competition, crack open your favourite craft beer with UVic Brew members.
With over 300 clubs on campus, one in particular has made a name for itself in the community--Smiling Over Sickness (SOS). Founded in 2002, SOS aims to make put a smile on sick children's faces. Today, it's largest and most influential student-run organizations at McMaster, with over 600 general members and plenty of volunteers. In 2014, the club raised over $20,000 for pediatric patients in the greater Hamilton community as well as local and national organizations. If you love being a role model for kids and getting involved in the community, join SOS and it'll put a smile on your face, too.
McGill has no shortage of clubs, especially for outdoor enthusiasts. Lace up your hiking boots or hit the slopes with the McGill Outdoors Club, one of the oldest outdoors clubs in Montreal, which was founded in 1936. Every weekend, members can inject some thrill into their lives through organized club trips such as hiking, camping, canoeing, skiing, snowboarding, cycling and climbing. And there are perks to being a member--it's the only club on campus that has its own house located in the Laurentians, which serves as a home base for trips and provides a cozy retreat away from the hustle and bustle of Montreal.
At U of G, finding something to do outside of classes is made easy with 100+ clubs. Up and running since 1925, College Royal is the largest and 100% student-run university open house event of its kind and has made a name for itself in North America. Every March, U of G opens its doors to the general public in a 12-day campus-wide open house that attracts over 20,000 visitors. With events such as the College Royal Ball, Livestock Show, Super Thursday and Square Dancing, you'll create memories that will keep you talking 'til the cows come home.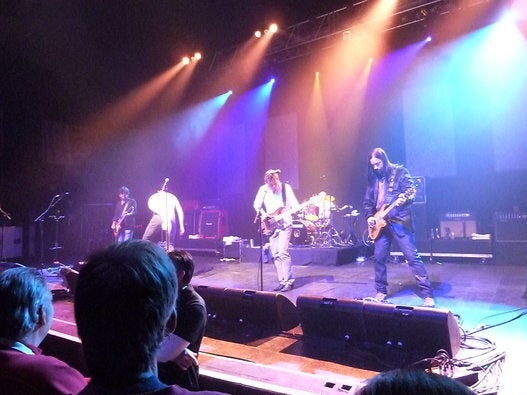 Canadian University Bands