Note that these properties are not solely selected according to their prices, but by their uniqueness, their location and their interesting features. Enjoy!
This spacious "New York style" loft in the Fashion District
Immense rooms, brick walls, wood beams and plenty of room to play. Located right in the Fashion District, this unit is perfect for the creative type and those who like to throw crazy house parties. More pictures and details here.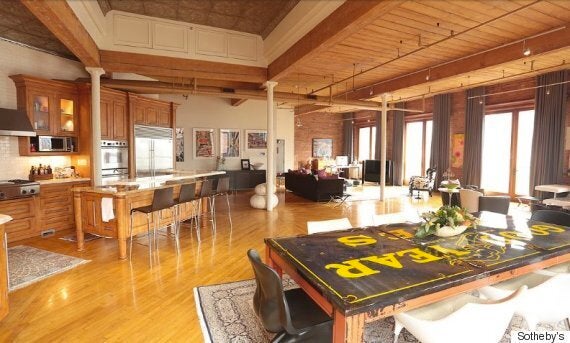 This (pre-construction) condo at 10 York Street
Every so often a building captures the imagination. This one is a 224-metre (735-foot) glass vision in the sky, "rising above it all," as the developer says. Of course it's not built yet, but this is the kind of investment opportunity that can pay off big when completed. More details and renderings here.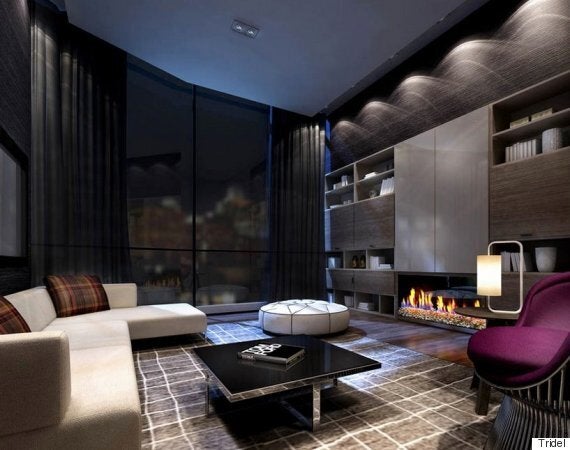 This stunning Ritz-Carlton unit with an almost 360-degree view
Even if located in the busy epicenter of the city, the views from the almost floor-to-ceiling windows are serene and relaxing. The majestic CN Tower is your neighbour, and you can admire it from your home office. More pictures and details here.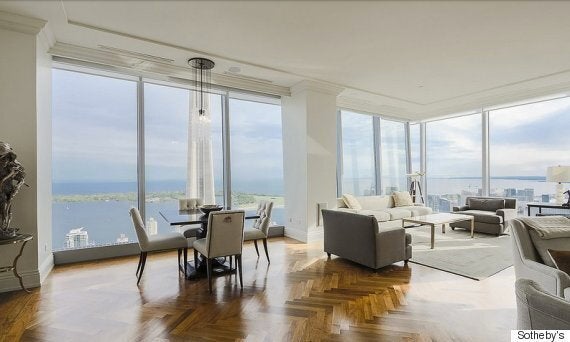 Modern detached house only meters from the beach
This home is located on one of the most sought-after streets in The Beach, just three houses from the lake. It occupies a premium 50-foot-wide lot and offers grand features such as 11-foot ceilings. Perfect for a family house in the city or even a summer retreat. More pictures and details here.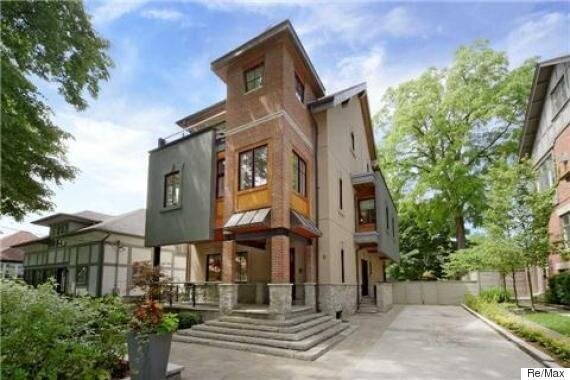 This lavish 2-bedroom skyscraper condo
Literally a home in the sky, this unit is close to other skyscrapers, giving it a sense of futuristic living. Also for those of you who watch Suits, this feels like Harvey Specter's office! More pictures and details here.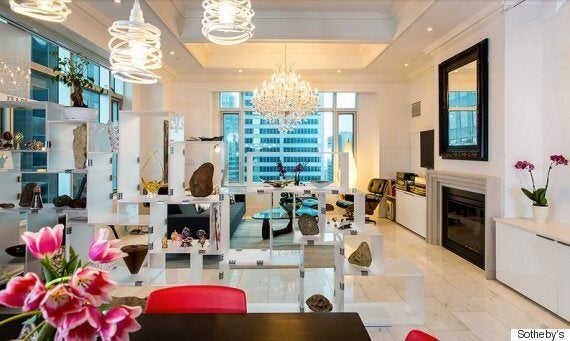 Luminous and slick house in affluent Willowdale
Most of the rooms, even the walk-in closet, benefit from luminous skylights making the place look fresh and clean. Also not too far from the city, this modern gem is a steal at $2.69 million. More pictures and details here.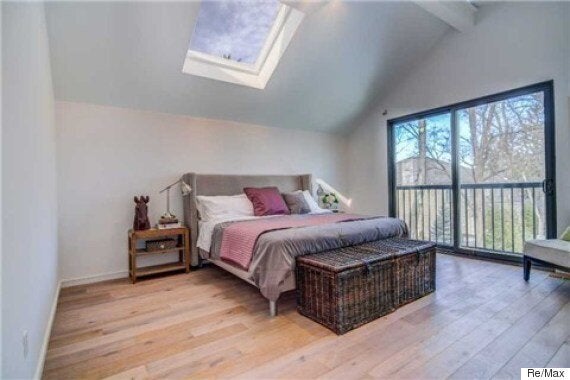 This fixer-upper house with huge indoor pool
Listed as a "renovator & builder" opportunity, this 5,000+ square-foot house overlooks a huge lot next to Windfields Park. It needs a little work, but look at this indoor pool! More pictures and details here.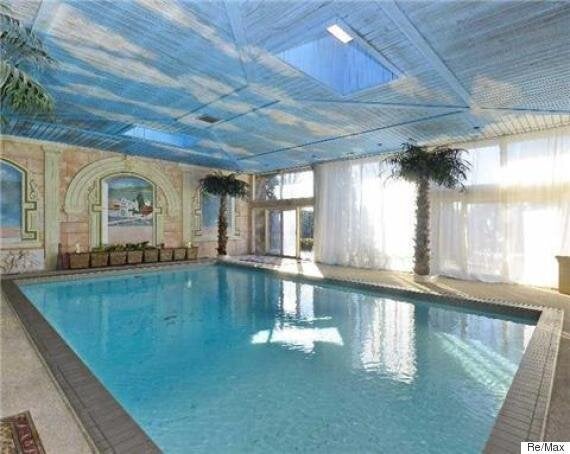 This complete package with garage and gazebo
This house is well designed to make maximum usage of every inch! The multiple stories create room for a garage, a nice terrace and a backyard deck. More pictures and details here.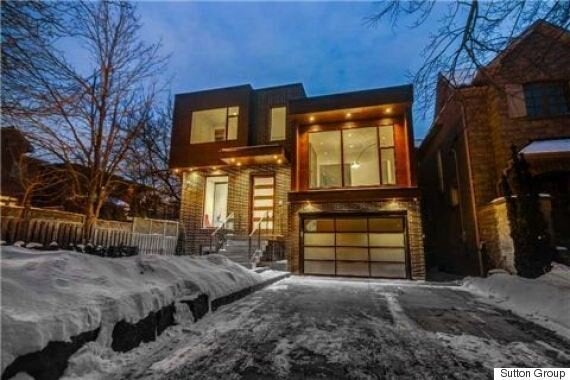 This property with two garages
The listing agent actually produced a drone video for this listing. The two garages right beneath the place are an interesting touch, and the house is also located in a prized area pretty close to the Humber River. More details and pictures here.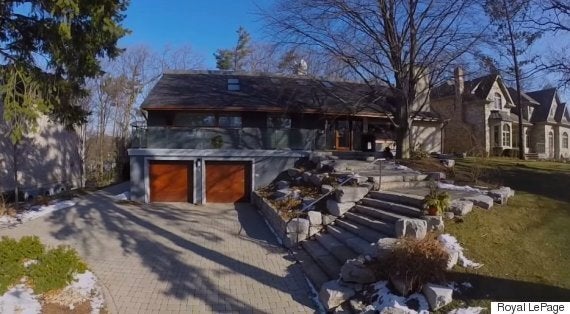 This incredible penthouse with private pool
Recently awarded best residential building of 2013, this 16-unit tower is a little over our budget at $6.5 million, we just had to show you this suspended infinity pool with an view of the CN Tower. More pictures and a video here.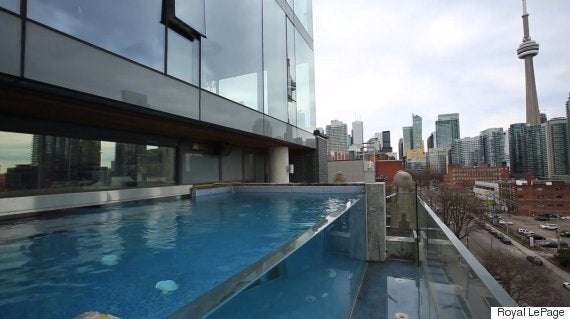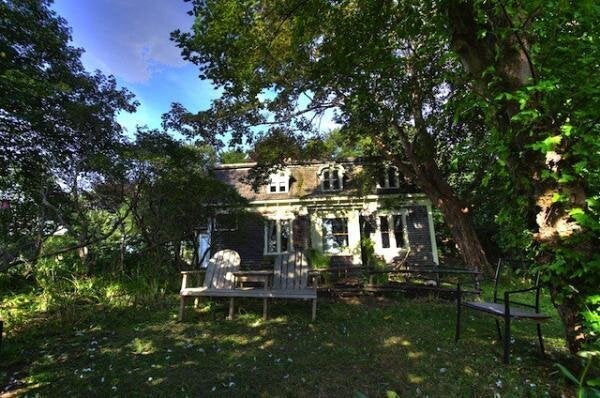 Most Expensive Houses For Sale In Canada
Popular in the Community