A Vancouver Island aquatic farming operation has been forced to scale back its operations significantly following a mass wipeout of its shellfish.
Rising acidity in the sea water around Qualicum Beach has led to the death of 10 million scallops — equivalent to three years' product, and every scallop the company put in the ocean from 2009-2011, Island Scallops CEO Rob Saunders told The Parksville Qualicum Bay News.
"I'm not sure we are going to stay alive and I'm not sure the oyster industry is going to stay alive," Saunders told the newspaper. "It's that dramatic."
The catastrophic loss could be related to climate change, Chris Harley, a University of British Columbia marine ecologist told The Vancouver Sun. He said that carbon dioxide emissions in the atmosphere are absorbed into the ocean.
Usually the pH of B.C. sea water is around 8.2, but much lower — and more acidic — numbers are being seen.
"I've seen pH measured down to about 7.2, so this is very much within the realm of possibility, though unfortunate and extreme," Harley told the newspaper. "We are in a hot spot in the Pacific Northwest."
Helen Gurney-Smith of Vancouver Island University told CBC News that more research is urgently needed if the local shellfish industry is to survive.
Island Scallops has joined with the federal Department of Fisheries and Oceans on a research project in order to try and determine if rising sea acidity is the cause of the shellfish deaths, CBC reported.
Like this article? Follow our Facebook page

Or follow us on Twitter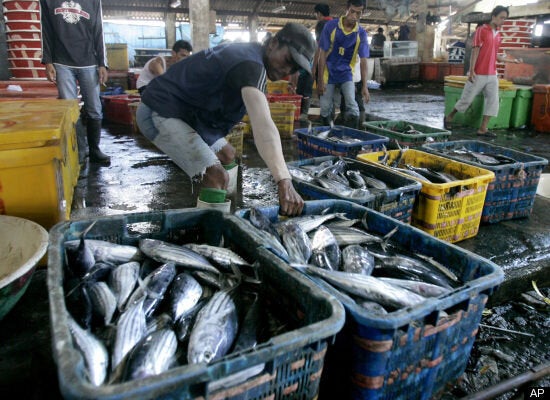 Problems Of The Ocean
Popular in the Community