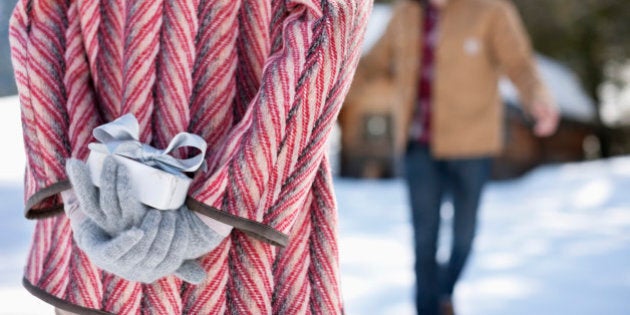 Holiday gift buying can be a nightmare. What do you get the person that has everything? Don't worry, we've lined up 10 amazing local businesses to make you look like a gift giving hero to everyone on your list this holiday season.
The Independent Mercantile Co.
If gifts are what you seek, it's exactly what The Independent Mercantile offers! This north-end gem specializes in exquisite and unique gifts. It could be your one stop shop for the whole family. Make up, soaps, home goods and sometimes furniture, this location's just unique enough to make you look like a gifting genius who spend hours hunting for the perfect present.
Is there someone on your list that you just don't know what to get them? Possibly a nephew or niece? Who knows what the popular kids toys are these days. Play it safe, buy candy, but not just any candy! No, you're the cool Aunt or Uncle. Buy them the huge head size lolly pop or chocolate covered bugs. Pump them full of sugar this holiday season. It's okay, that's what Aunts and Uncles are for.
We all know them heck, you probably have a couple on your list. Tea heads. Those people who are mad hatters over tea. World Tea House offers a gigantic selection including holiday flavors of teas as well as all the fixings to brew the perfect cup. Grab mom or dad a new tea pot or mug, and maybe a little something for yourself. Go ahead, you were so good this year.
Do you have a skate, surf or snow junkie on the list? Shop Pro Skates this season and give your gift giving street cred a much needed bump. You can also find local handmade goods from pottery to jewelry, leather goods and more. Impress that special someone on this list while supporting local. It's a win-win and keeps you off the naughty list.
This Halifax letter press will make you look like the thoughtful gift giver you always wanted to be. You can't go wrong picking up a piece of local art for anyone on your list. Bonus, you can also grab some unique holiday gift wrap here and go that extra mile to make your gift stand out under the tree.
You probably have that one person on the list who loves a specific band, or just a music lover in general. They might grow their hair out or play their music a little bit too loud but you love them anyways. This downtown hole in the wall might be your ticket to the perfect gift. Not just a place to find great band shirts but tons of other band related merch.
P'lovers Environmental Store
Eco-friendly gift buyers rejoice! With three locations to choose from, two being in Halifax and Dartmouth, P'lovers makes it easy to mindfully buy products that are good for the Earth, as well as, good for anyone on your list. Seriously unique gifts from organic baby products to eco-friendly home goods and more.
Thornbloom the Inspired Home
What's a great gift for the person who has everything? Something they take out once a year. Thornbloom's offers thousands of beautiful, unique glass-blown ornaments that would make anyone's holidays special. You have a camping lover on your list? A fly fishing enthusiast? A checkers champion? Thornbloom's has an ornament for every hobby you can think of. Ornaments not your thing? Check out their kitchen, living, bed and bath sections for awesome items you won't find just anywhere.
Planet Paws Pet Essentials
Let's not forget those fur babies on the list. This dartmouth pet paradise will have those tails wagging and critters purring in no time. Premium natural treats, and toys galore, nothing but the best for our four legged friends. They would be happy to play in the gift wrap, but even naughty pets deserve a little treat, how can you say no to that face?
The staple for awesome unique gifts in Halifax. Cute, kitschy, gag gift galore! Whether it's a small secret santa gift, or a big present for the love of your life, it's great for all holiday budgets. From unique home good like salt and pepper shaker kissing Weiner dogs to beautiful designer clothing this downtown store's got you. Don't worry. You're going to look like a a gift giving rock star shopping here.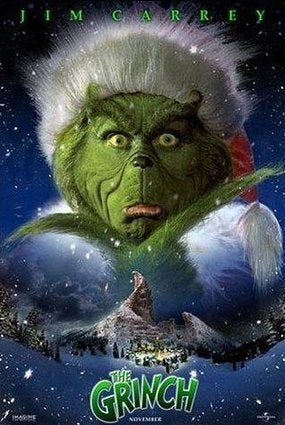 Family Holiday Movies On Netflix Canada
Popular in the Community