Critics of Islam are often concerned about the treatment of LGBTQ Muslims, though often it is in an effort to criticize Islam rather than to help LGBTQ Muslims. They raise concerns about the institution of sharia laws in North America and Western Europe.
However, they do not speak for all Muslims.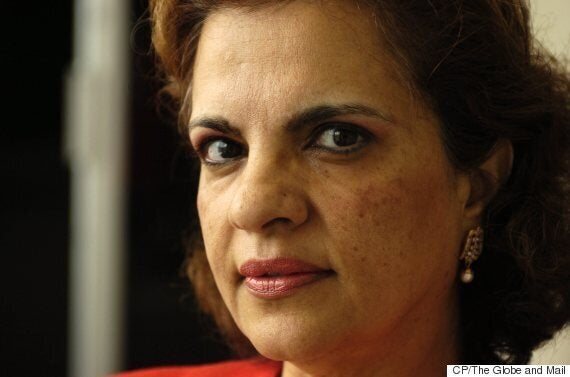 Such self-styled spokesmen of religion need to be rendered obsolete. One way is to ban them for the poison they spread, as in countries like Bangladesh and Philippines.
Another way is to highlight the voices of those Muslims who are working very hard, sometimes at great personal costs, to affirm human dignity. As an illustration, here is a snapshot of 10 LGBTQ-affirming Muslim politicians.
Former leader of the Liberal Party in Manitoba, Bokhari expressed in 2015 that her party was the first to call for banning conversion therapy for LGBTQ youth. She mentioned in a tweet:
Canadian MP Zahid has supported a bill to add "gender identity" and "gender expression" to the list of prohibited grounds of discrimination in the Canadian Human Rights Act. In a Facebook post she expressed that "LGBT rights are human rights, and in Canada everyone is welcome."
Canadian Senator Jaffer strongly supports Bill C-16, which adds "gender identity" and "gender expression" to the list of prohibited grounds of discrimination. She wrote:
"These protections are incredibly important for transgender people across Canada, especially as many face daily discrimination on multiple fronts."
Ellison is the deputy chair of the Democratic National Committee in the U.S. He has consistently supported the LGBTQ community on various issues including anti-discrimination of LGBTQ persons at school and workplaces and enforcing against anti-gay hate crimes. In a YouTube video, he has candidly expressed:
"If the person you happen to love and want to be with happens to be the same sex and gender as you, then I say God bless you and try to be happy as you can in this very difficult world."
The Mayor of London had a fatwa issued on him by extremists for his affirmation of same-sex marriage. Yet, he remains defiant. He came out for the vigil after the Orlando gay bar shooting to assert "we stand shoulder to shoulders with the victims and remember their families as well." Recently, on the International Day against Homophobia, Transphobia and biphobia (IDAHOT), he expressed:
"I could not be more proud to raise the Pride flag to mark IDAHOT 2017 at City Hall. ... I want London to be a place where LGBT+ people feel valued, happy and safe. ... From day one of Mayoralty, I've made it clear that homophobic, transphobic and biphobic abuse has no place in our city ..."
British Labour Party politician, Siddiq once challenged Putin on his gay rights record. She expressed:
"You have the man in front of you, why wouldn't you ask for his stance on the treatment of LGBT people in Russia?"
Yousaf is a Scottish government minister, who has previously served as minister for external affairs. In 2014, when Uganda approved anti-gay laws, he wrote a letter to the U.K. Foreign Secretary to "offer asylum to any Ugandans who feel threatened or persecuted by the legislation." On same-sex marriage he expressed:
"Religious freedom cuts both ways, so those who are Unitarians, Reform Jews, Quakers, who believe that that is their religious right should absolutely have that religious right to do so ... Just because my mosque or my faith doesn't believe in it, doesn't mean that I should be stopping people of another faith."
In 2015, Scottish politician Sheikh wrote about the One Scotland LGBTI Conference, expressing the need to continue to fight for equality:
"Positive action undermines the arguments of those around the world who would push LGBTI people out of the public arena or, worse, condemn them to chastisement, arrest, imprisonment and torture."
A member of the Dutch Labour party, Marcouch participated in the campaign holding hands in response to homophobic violence inflicted on a gay couple. In 2009, despite opposition, he expressed:
"It is necessary to confront this issue, to say that homosexuals are normal people like all of us and that we require them to be respected, ... For cultural or religious reasons, some people reject homosexuals and compare them to animals, ... They don't see homosexuals as humans. These people can be orthodox Christians, Muslims or immigrants ..."
Despite controversies on other issues, Danish politician Qureshi has been a staunch supporter of the LGBTQ community. In 2010, he expressed:
"People kept asking me about LGBT issues and I didn't know why, and then I found out that because I have a Muslim background people kept expecting me to have a certain attitude. ... I was one of the first people to attend a gay parade in Denmark who was not gay himself. ... I've heard a lot of times that people in the gay community have a fear that people in the Muslim community will attack them. ... But so far it has been white/right-wing homophobes."
There are many other affirming Muslim politicians including Canadian Minister Ahmed Hussein, Yasir Naqvi, who is noted as a vocal supporter of the LGBTQ community in Ontario, Naheed Nenshi, who made history as the first Mayor of Calgary to marshal the Pride Parade and British Labour Party MP Rushanara Ali, who voted for same-sex marriage despite criticism.
In essence, the above politicians prove the thesis of "creeping sharia," ironically made by those who themselves espouse sexist and homophobic viewpoints, as utterly wrong.
Follow HuffPost Canada Blogs on Facebook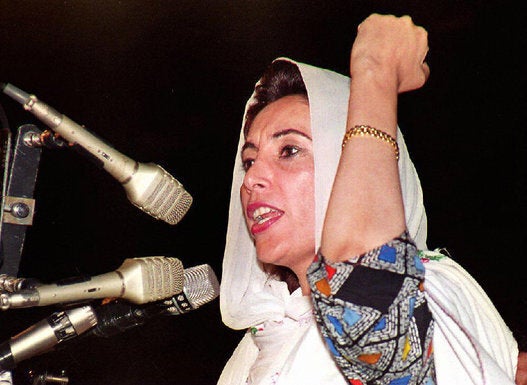 10 Badass Female Muslim Politicians You Need To Know