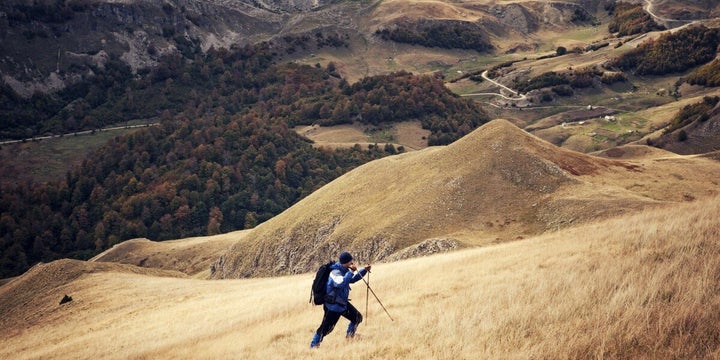 Fall is on our doorsteps, and while you may consider the falling temperatures an excuse to stay inside, it's time to take advantage of those last rays of sunshine.
You have no excuse to be on the couch this weekend, but if you're still feeling unmotivated to leave, here are 10 reasons why you should get out of the house.
10. Read a good book at your local cafe
It's time to finally pick up that book you've been meaning to finish for so long. But before you collapse on your bed, take your book for a walk. Find a corner at a local cafe and enjoy the background noise while you catch up on your reading.
It's time to dust off your camera and get some creativity flowing. You don't need the newest and most expensive gear to get some great shots. You can take awesome pictures, even on your smartphone, so what are you waiting for?
8. Join a martial arts class
Whether it is for self-defense or bulk up, martial arts training gives you a fantastic full-body, core-strengthening workout. It keeps you fit, flexible and is, under the right circumstances, a great muscle toner.
It's guaranteed to be a stress reliever after an exhausting week at the office.
Even on a rainy day, paintball is one of the most fun games with which to enjoy the outdoors (and stay fit at the same time!). Text your pals and look up the nearest paintball location.
6. Organize board-game sessions
There is a good chance it's been a pretty long time since you last played a board game. But why is that? Getting together with your friends over a couple of cold ones and a round of Settlers of Catan or Texas Hold 'Em is by far one of the best bonding activities.
5. Join a local gym or sports team
If you are lucky enough to have a gym or sports club in the area, nothing will motivate you more than organizing a soccer or touch football tournament on a brisk Sunday afternoon.
When was the last time you got on your bike and just rode along that trail behind the house or those new bike lanes they installed a couple of months back? If it ain't snowstormin', you have no reason to let your bike get dusty (or rusty), so throw on your helmet and get your ass off the couch.
3. Take your favourite podcasts for a walk
The online podcast community has a lot more to offer than you might think. Pretty much all interests are covered, but if you spend most of your time in the tech world, you should consider "TWIT." If you would rather listen to the latest in gaming, check out "Roosterteeth." Are you a comedy fan? Don't miss "Comedy Bang Bang."
Podcasts are (almost) always free and stream on pretty much all mobile devices. We recommend you download Pocketcasts (optimized for iOS 7 and the latest version of Android) right away and go to that area of town you never really had time to explore before.
Nothing stops you leaving the house like having no money to spare before your next paycheck. Gas for trips to the grocery store, a little extra cash for a quick shopping trip or money to take your girlfriend to a nice restaurant require you to have some money in your account. Maybe rethink your fourth phone upgrade and reevaluate the benefit of having some extra cash for the weekend.
Get yourself a canine life companion. Taking it for walks doesn't have to be a chore and will be by far the best motivator to get out of the comfort of your own four walls. It also conveniently takes care of the choice to go outside. No dog should be confined indoors (especially if you live in a condo or smaller apartment), and should get lots of time outside, whether it is at the local park or an urban green space around the corner.