You better watch out, and you better not cry because Fashion Santa has come to town!
Yes, a stylish version of jolly old Saint Nick is roaming around Toronto's Yorkdale Mall, and we have to say, he is the best kind of mall Santa.
Don't get us wrong, we love us a good mall Santa, but there's something about Fashion Santa that's just, well, mesmerizing. (Seriously, he'll make you want to be on his nice list...or naughty, depending on what you're into.) Decked out in Burberry, DSquared2, Dolce & Gabanna and more, Fashion Santa will make you want to check him out twice.
Here are 10 reasons why we think Fashion Santa is the best mall Santa ever:
You won't see him wearing the same thing twice!
Unless it's tears of joy, of course.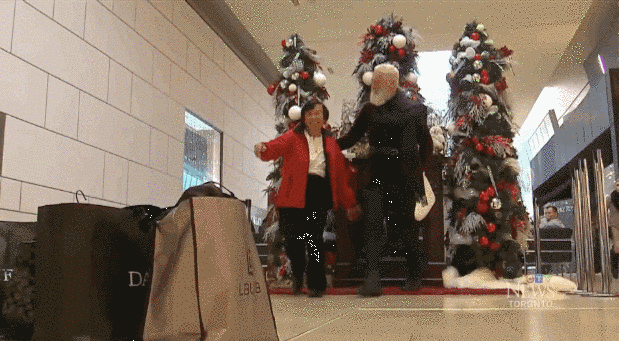 While looking uber stylish, of course.
For every selfie tagged with #YorkdaleFashionSanta posted on social media, Yorkdale mall will donate $1 to Sick Kids Hospital in Toronto to a maximum of $10,000.