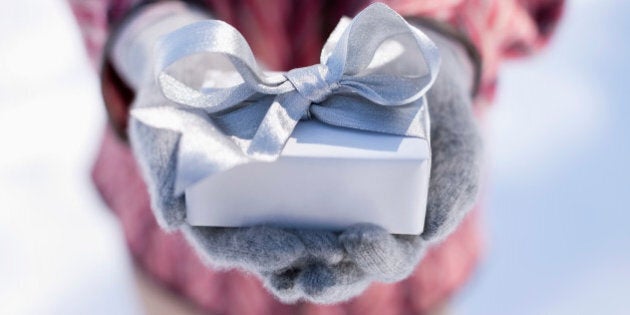 If you're going to spend money this holiday season, you might as well get some bang for your buck. Fortunately for you, that's possible: brands are aligning themselves with charities more and more to help give back during retail's busiest time.
So maybe you're stuck for a present, or know what kind of gift to get, but not where to get it. That's okay! That's why we're here. Below are ten brands that are full of Christmas gift ideas that give back.
It's the spirit of the season, people.
Okay, well we're going to recommend you never buy glasses for another person, ever. But on the flip side, we will always recommend a gift card—specifically, a gift card for somebody who wears, likes, or needs glasses. Think TOMS: for every pair sold, Warby Parker will donate a pair of glasses to people who can't afford them. So far, they've donated one million pairs, so you can sleep better knowing your gift helped somebody see.
Brand: TOMS ("One for One")
It's the oldest charity brand in the book (just kidding: but yes, it's been around long enough for us to know we're not being totally had), and it's an easy choice. Why? Because the whole point of TOMS is to share (hence the slogan, One for One). For every pair of TOMS purchased, TOMS will donate a pair of shoes to a child in need. They also go for about $55 a piece, so you'll be staying on budget, too.
So you're looking to splurge? Let's do this. Offering four types of pendants (ranging from $75 to $225), Helen Ficalora has teamed up with the LilySarahGrace Fund, which is an organization that helps support teachers in underfunded public schools who are trying to teach art. The chain's not included, but 25 per cent of each piece is donated to the cause—and considering we're talking white gold here, that adds up quick.
And then there are the brands whose M.O. is strictly to help other people. The Brave Collection consists of bracelets and necklaces handmade in Cambodia by local artisans, and 10 per cent of each purchase is donated to fight human trafficking and to help empower women and girls around the world. It's just that simple (and each runs about $78).
Brand: ASOS ("Play Nice")
This is for all you style mavens. Said to support The Diana Award—a youth charity set up in memory of the late Princess that works to empower young people who've taken positive social action in their communities—this t-shirt specifically promises to support the group's anti-bullying campaign, which is meant to help fuel the skills and confidence necessary in creating positive school environments. Also, it's only $29.91 with free shipping.
Brand: J. Crew ("Garments for Good")
So you've got more than one person to shop for, and limited time to do it in? Behold: J. Crew's "Garments for Good" collection: a grouping of t-shirts whose proceeds go to various charities. With each graphic tee reflecting the charity it's going to (Teach for America is represented by a school supplies graphic; the David Sherlock Wildlife Trust t-shirt has an elephant on it, etc.), you can spend as much ($54.00) or as little ($37.50) as you like, knowing that 100 per cent of the proceeds are being donated.
Would this be an appropriate gift for a stranger? Absolutely not. But if you're stuck on somebody you're close to (and can afford to splurge), there's the Michael Kors "Watch Hunger Stop" campaign, which donates $25 to the United Nations Food Programme with the purchase of every piece. Also, they have maps on the world on the back. So just in case you get lost...
Brand: Aritzia (La Notte x Cause We Care)
Honestly, who doesn't love a t-shirt? We are wearing one now, so we can 100 per cent assure you that come winter, people still need them. And people are aware, which explains why La Notte's collaboration with Vancouver's Cause We Care charity (hosted by Aritzia) has already sold out online. (The organization provides assistance to single mothers through various outreach initiatives, with the main goal being to help said mothers feel safe and healthy.) But look in actual stores because this season's "MADRE" style is still only $35 and likely available in some capacity. At least we hope so.
Brand: Roots (Blue Dot Collection)
David Suzuki is on a world tour, and Roots Canada is the official merchandise provider. This means that if you can't make the tour, you can still pick up pieces that will help support it, which Roots describes as "protecting the people and the places that we love." Cool! Mens and women's styles are available (horray!) and run between $44 and $98. Also: some have illustrations of David Suzuki's face.
The MAC AIDS fund isn't new. For more than a few seasons, it's been there to offer financial support—via sale of Viva Glam lipsticks—to men, women, and children who are living with the disease. This year is no different. While Miley Cyrus is fronting Viva Glam in January 2015, Rihanna's stepped up for Fall/Winter. With two shades, you can donate once, twice, or as many as you wish. Everybody should get lipstick for Christmas. Gender rules be damned (they're only $15)!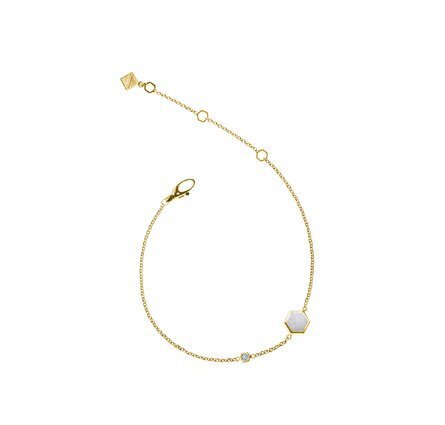 Christmas Gifts For Women