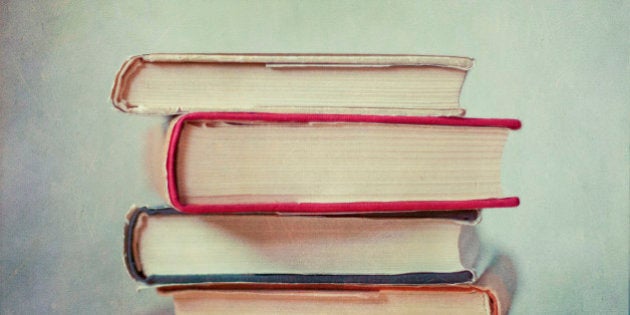 Four years ago, when I began making my documentary film Love Between the Covers, I stepped into a community I knew nothing about: the global network of women who write, read, and love romance novels. What I found surprised me. Here are ten things I learned:
1. Romance fiction is a billion-dollar industry
Romance novel sales total more than a billion dollars a year. They sell as much as sci-fi, mystery, and fantasy combined.
2. The romance readership is HUGE and global
More than 70 million people in the USA alone read at least one romance novel per year, and most of them read many more. The work of popular American romance writer Nora Roberts is translated into 33 languages and distributed on 6 continents.
3. There is a surprisingly wide range of romance novels
Like romance blogger Sarah Wendell says, "Whatever your cup of tea is, someone's pouring it."
Romance novels are often equated with "bodice-rippers," but the steamy historicals with Fabio on the cover were published back in the 1970s and 1980s. Since that time, the spectrum of romance novels has exploded. On one end of that spectrum, there are chaste evangelical romances. On the other end, there are BDSM romances (yes, like that one).
In between, you'll find paranormal romance with vampires and shapeshifters, time-travel romance, historical romance, contemporary romance, and romantic suspense. There are growing romance subgenres for LGBT love stories, a large community of writers who specialize in African-American romance, and there's even a popular Amish romance subgenre.
4. Everybody's writing romance
Women of every description (and a small number of men) are the engine of this industry.
Contrary to expectations, romance authors come from every economic class, every racial group, every sexual preference, and every level of education.
When I asked the pioneering African-American romance author Beverly Jenkins about her peers, she told me, "Women from all walks of life do this. We're not sitting in the proverbial trailer park in ratty nightgowns, eating jelly beans and watching soap operas. There are some pretty powerful women doing this! Geneticists, astrophysicists, lawyers, doctors..." The list goes on.
Len Barot (pen name Radclyffe), one of the main characters in Love Between the Covers, began writing lesbian romances during her surgical residency. Mary Bly (pen name Eloisa James), another main character in the film, is a Shakespeare scholar by day and an author of historical romances by night.
I interviewed PhDs, lawyers, and insurance executives. I also interviewed romance authors who worked in factories. There's an open door for anyone who wants to give it a try. Nora Roberts, the rock star of the romance industry, never went to college.
5. Women in the romance community are more likely than the general population to be currently married or living with a partner
We've all seen depictions of the lonely, lovesick romance writer, who pens titillating novels while eating bonbons and sobbing over her keyboard.
Don't believe the stereotype. While romance does offer women a place to escape daily life and live out their fantasies, this community of readers and writers are statistically more likely than most to be in happy relationships.
6. Romance authors become personal friends with their readers, and readers find one another
In the romance community friendships that begin online - based on a shared love of books-- often become real and enduring friendships.
Beverly Jenkins and her readers are in constant contact at Beverly's Facebook page, talking about books, football, music, and the ups and downs of their everyday lives. Every other year, Beverly takes a trip with her readers to places where her novels are set.
Radclyffe invites beginning authors to her farm in upstate New York, where she leads workshops on romance writing, and several of Eloisa James's loyal readers told us they found their closest friends, with whom they communicate every day, through Eloisa's blog.
7. Romance writers get tremendous support from one another
Why are these women so happy to pull a less experienced writer up the ranks? I asked many authors this question, and almost all of them told me stories of their early romance mentors--and their desire to pay it forward.
At a Romance Writers of America (RWA) national conference, unpublished writers are always welcome (something that does not happen at other writer conferences), and there are dozens of workshops taught by established writers about everything from plot structure and writing knife-fights, to social networking and negotiating contracts. You will see bestselling novelists sitting down for coffee with unpublished newbies, critiquing their work and giving them business advice.
8. Romance authors are on the cutting edge, pioneering new technologies
Romance writers and readers were the first to enthusiastically adopt e-books, a service which works well for anyone who buys hundreds of books, and romance writers have always been mavericks of social media, using it effectively to build fan communities.
Romance has been at the forefront of the biggest change to take place in publishing in the last 200 years: self publishing. Together, romance authors have figured out how to succeed in self-publishing. Instead of being secretive, these one-person indie publishing houses share their knowhow and numbers (not a common practice in publishing).
9. You can take courses about romance fiction at Princeton, Harvard, DePaul and dozens of other universities
10. Romance writing isn't an easy gig
You might think writing romance novels is more of a breezy pastime than a professional venture, but the deadlines that romance novelists face are incredibly rigorous. Susan Donovan described the feeling of being on-deadline saying, "There's always a flame behind your ass." Some women publish three or four books a year. On top of this, most novelists handle their own promotion, and self-published authors also handle their novels' distribution. When you're a romance novelist, you are a one-woman business.
I had a blast exploring the romance community over the last four years. In creating Love Between the Covers, I discovered one of the few places where women are always center stage, where female characters always win, where justice prevails in every book, and where the broad spectrum of desires of women from all backgrounds are not feared, but explored unapologetically.
April 25 - 9:00 p.m. - Isabel Bader Theatre
April 26 - 4:15 p.m. - TIFF Bell Lightbox 1
May 1 - 9:30 p.m. - Fox Theatre
To purchase tickets, click here.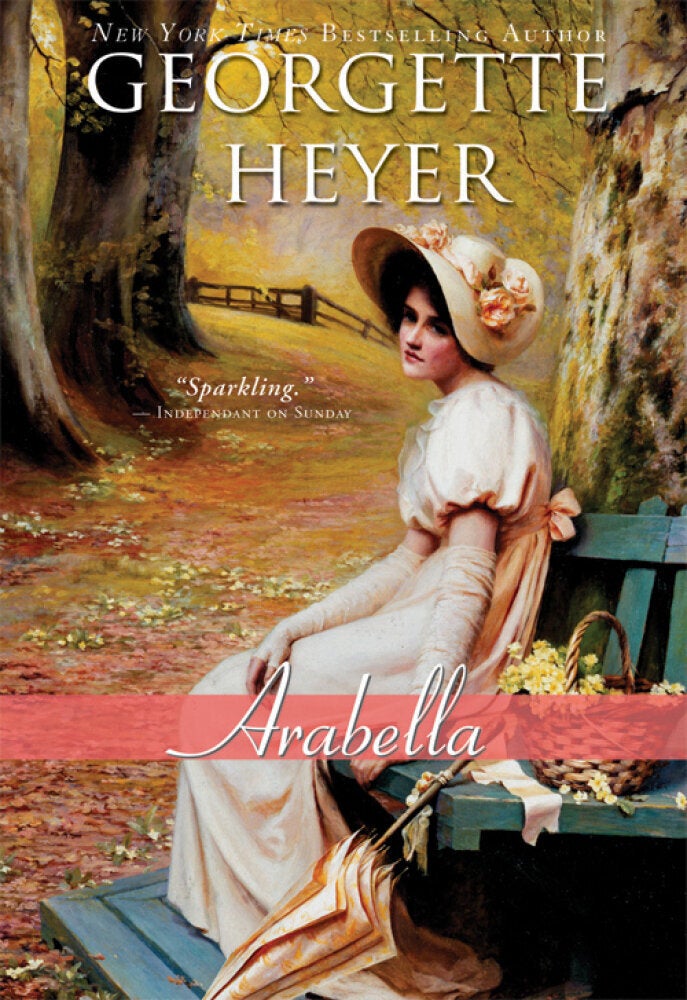 No-Sex Romance Books
Popular in the Community