TEDMED - the health and medicine arm of TED - was held November 30th to December 2nd this year. This year's theme was "What If?" As always, the speakers aimed to inspire and engage, while urging the rest of us to innovate. While there were so many incredible speakers, here are 10 groundbreaking ideas from the conference. Each idea encourages us to think differently about some of the more pressing health challenges of our time.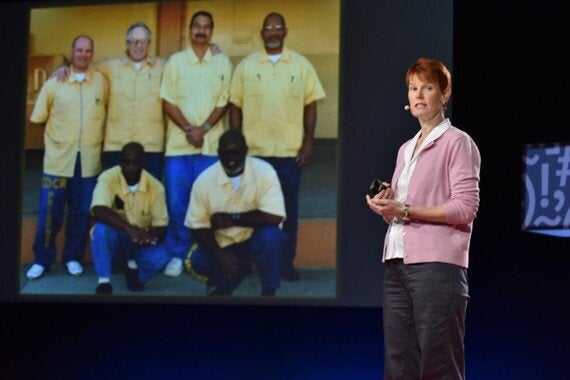 Cheryl Steed speaking at TEDMED [Photo Courtesy of TEDMED]
1. Prisoners can be Caregivers
Cheryl Steed is a clinical psychologist who leads the Gold Coat Program at the California Men's Colony - a medium security prison. "Gold Coats" are given to a selected number of inmates, who are chosen based on a number of screening criteria. They are responsible for helping inmates that have cognitive impairment with activities of daily living. Steed monitors their work and participates in weekly meetings with the Gold Coats around managing care - similar to what would occur in a nursing home. In her talk she spoke about how inmates feel empowered by helping others, and regain meaning in their lives, as some of them have been imprisoned for decades.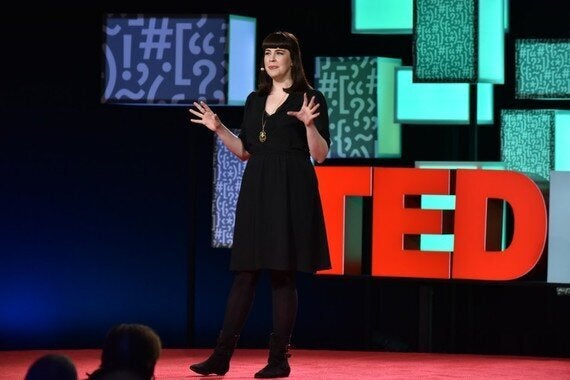 Caitlin Doughty speaking at TEDMED [Photo Courtesy of TEDMED]
2. Death should be more eco-friendly
Best-selling author Caitlin Doughty is dubbed a 'progressive mortician,' and her talk convinced us that our current practices around treating the dead are harmful to the environment. She explained that cremation of the body uses the natural gas equivalent of a 500-mile car trip. Further, traditional embalming methods involved with burial are not eco-friendly. Doughty talked about the alternative of "re-composition" - bodies are allowed to decompose so that they can become part of the soil. "Molecules become other molecules," she says, and re-composition represents a more "humble" and "self-aware" way of dying.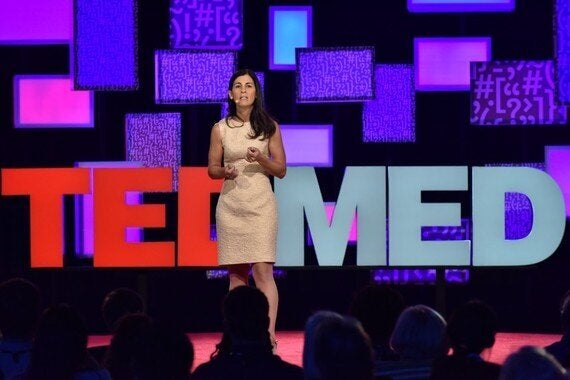 Elizabeth Letourneau speaking at TEDMED [Photo Courtesy of TEDMED]
3. Child sexual abuse is a preventable public health issue
One of the boldest talks at TEDMED was given by Elizabeth Letourneau, a clinical psychologist and director of the Moore Center for the Prevention of Child Sexual Abuse at Johns Hopkins Bloomberg School of Public Health. Letourneau is working to intervene with youth who engage in delinquent sexual behaviours, hoping to 'course correct' before they cause harm. She gave a powerful argument for treating pedophilia as not solely a criminal justice issue, but as a preventable public health issue that should be addressed with more compassion.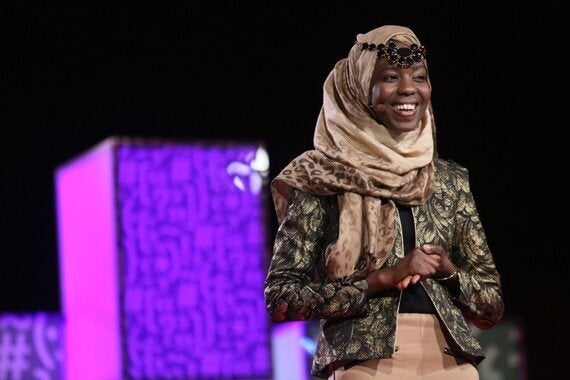 Emi Mahmoud speaking at TEDMED [Photo Courtesy of TEDMED]
4. Poetry is important for healing and awareness
Emtithal "Emi" Mahmoud, is many things: a spoken word poet, Yale Global Health Fellow, and advocate with the UNHCR. Through her poetry on stage, Mahmoud hopes to raise awareness around genocide in her birthplace of Darfur, South Sudan. She also uses her art to advocate for refugees around the world, most recently with the Syrian refugee crisis. Through performing two spoken-word poems on stage, she urged us to confront complex global issues such as identity and politics through the disarming language of poetry.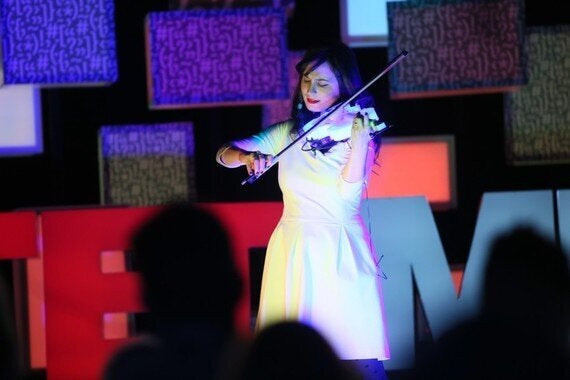 Kaitlyn Hova speaking at TEDMED [Photo Courtesy of TEDMED]
5. You might know a Synesthete
Synethesia, which Kaitlyn Hova defines as a 'cross-firing of the senses,' is much more common than peanut allergy - you or someone you know might 'hear letters,' or 'see colour with sounds.' Hova is a 'synesthete,' and she experiences letters and sounds with colour. She co-founded the Synesthesia Network - a resource that both connects synesthetes around the world and helps researchers identify them. As a neuroscientist, she hopes to explore the science behind synesthesia. As a violinist, her talk included an incredible piece that involved coloured lights so that the audience could effectively experience what Hova sees.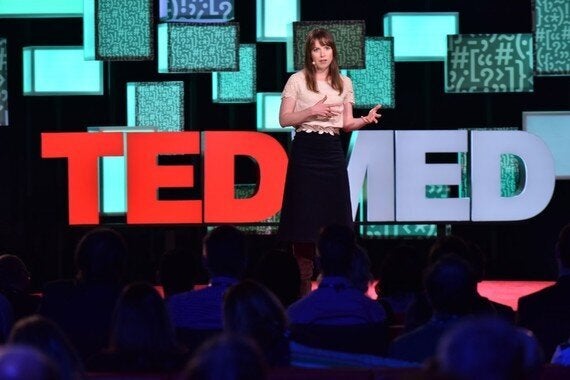 Lucy Kalanithi speaking at TEDMED [Photo Courtesy of TEDMED]
6. An Advanced Directive can be a Love Letter
Dr.Paul Kalanithi's incredible book, "When Breath Becomes Air," became a New York Times bestseller almost overnight when it was released in January 2016. It was a feat he didn't experience himself, as he passed away before the book was completed. His wife, Dr. Lucy Kalanithi, gave a powerful talk at TEDMED about end-of-life. She cited research that up to 55% of physicians paint a rosier prognosis picture for their patients than what is warranted. Lucy argued that if cancer is as a battle, then the job of doctors is straddle two roles: that of a solider, with that of a "shepherd" when fate 'knocks on the door.' When describing Paul's last days, she spoke about how working together on his Advanced Directive was an act of love - the paperwork became a key part of their love story. "Being human doesn't happen despite suffering," she said, "it happens within it."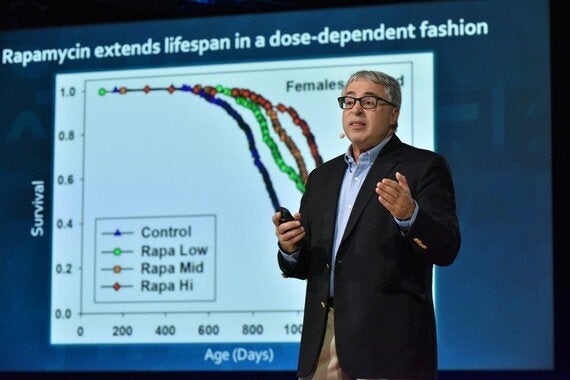 Nir Barzilia speaking at TEDMED [Photo courtesy of TEDMED]
7. We might be able to reverse aging in our lifetime
If there was a drug that targeted the process of aging, would it help us live better lives? That's the question Dr. Nir Barzilai asked during his TEDMED talk. As the director of the Institute of Aging Research at Albert Einstein College of Medicine, he is spearheading a randomized controlled trial of a medication that can interfere with the aging process. The main objective is to evaluate whether it can extend both the quantity and quality of life. In his talk he identified metformin - a medication typically used in Type 2 diabetes - and rapamycin as having interesting results in animal studies. His study is underway, but it could pose interesting ideas for how we might be able to slow down various aspects of the aging process.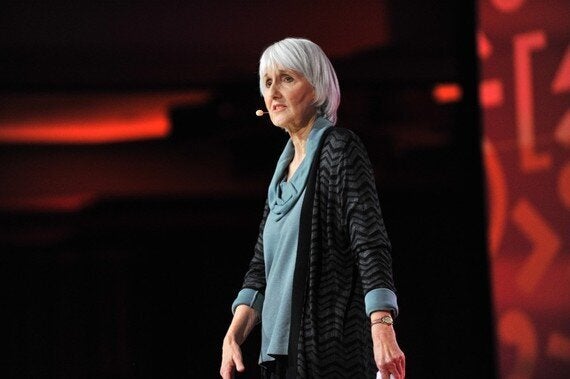 Sue Klebold speaking at TEDMED [Photo courtesy of TEDMED]
8. Parents of school shooters can advocates for youth mental health
Dylan Klebold was one of two shooters in the Columbine High School massacre in 1999. His mother Sue published a memoir earlier this year about the intersection between mental health and violence in youth, which was the basis of an emotional but powerful TEDMED talk. A staunch advocate for mental health, she hopes that more parents will take the time to learn about identifying early signs of mental illness in their children. Sue is also a proponent of tighter gun-control laws: "It was appallingly easy for a 17 year-old to buy guns then. It's still appallingly easy," she said.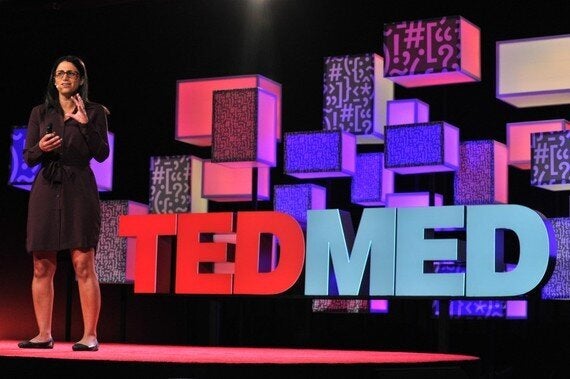 Mona Hanna-Attisha speaking at TEDMED [Photo courtesy of TEDMED]
9. Doctors need to be public health whistleblowers
Mona Hanna-Attisha has had an eventful year. The Detroit-based pediatrician exposed the dangerous levels of lead in the water in Flint, Michigan after detecting it in her patients' bloodwork. She has raised millions of dollars for her Flint Child Health and Development Fund. In her talk, Mona spoke about her upbringing as a child of two parents from Iraq, which influenced her to stand her ground despite facing challenges around speaking up.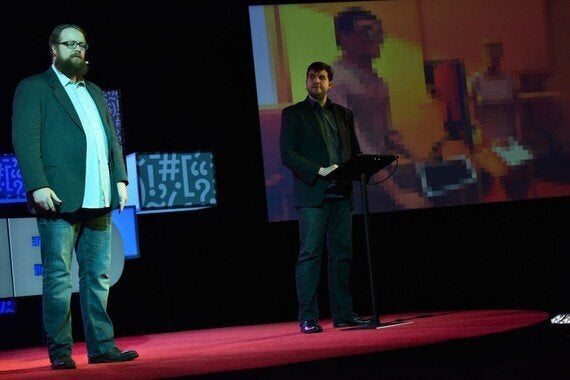 Ryan Green and Dan Visconti speaking at TEDMED [Photo courtesy of TEDMED]
10. Video games can be an important part of the patient experience
Ryan Green is a digital artist and video game developer. He is also the parent of Joel - his 4-year old son who fought a terminal battle with brain cancer. In Green's videogame "That Dragon, Cancer," which is part game, part memoir, Green hoped to understand Joel's fight. As a coder, he spoke about 'searching for an algorithm for a cure.' In his talk, he partnered with Dan Visconti, a TED Fellow and composer. They re-enacted the experience Green had with Joel's doctors, an experience they made available in the virtual world. Green believes that "video games are like a dream we can invite others into," and so gaming culture may help bridge the narrative between experience and medicine.
Popular in the Community