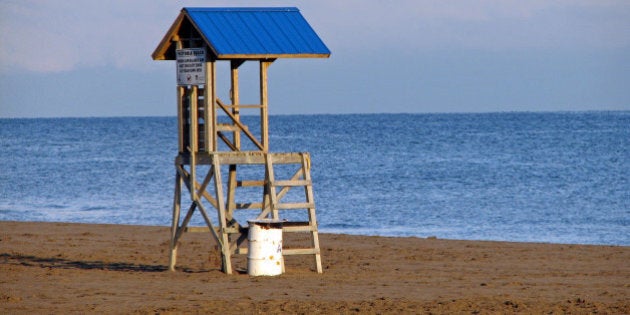 Tired of hitting the hot pavement in the big smoke weekend after weekend? Sure, patios are great, but sometimes we all need to get the heck out of dodge. Here's a hot list of day trips not too far from downtown Toronto:
An hour east of Toronto is Ontario's Feel Good Town, home to many a festival (from rib to jazz), and most importantly a huge, public white sand beach.
Ontario's beautiful home of the bard is waiting for you! Buy your tickets, bring your loved ones and stroll the swan-filled Avon river before taking in a show. This summer's spectaculars include The Taming of the Shrew, The Sound of Music and Anne Frank.
Looking for a super short road trip? A Picnic jaunt to the Scarborough Bluffs might be just the ticket! Being still on the TTC line, you don't even need a car to easily spend the day at these beautiful cliffs, rolling fields and hidden Lake Ontario beaches.
You've lived in Toronto for how long and haven't been tossed around in the spit of one of the wonders of the world? What are you waiting for! Hop in a car and have a wet and wild adventure in Niagara Falls. If this daytrip brings out the kid in you, feel free to stick around and check out the falls lit up at night, maybe even from the Clifton Hill ferris wheel!
Port Hope is a picture perfect small down with lots of kitschy shopping, ambiance and best of all: delicious meals. We recommend trying the brunch at delicious Trattoria Gusto. Their Benedicts are almost as perfect as the stream view from their patio.
The warm wit of George Bernard Shaw is alive and well in picture-perfect Niagara-On-The-Lake! Take in some culture with one of this summers' brilliant shows, like Pygmaillion or The Lady From the Sea.
Just west of Toronto is a small city experiencing a big resurgence. With home prices in Toronto at an all time high, Toronto-lovers who aren't into suburbia are slowly taking over historic Hamilton. Spend and afternoon finding out what all the fuss is about, and of course take in a delicious burger or fish and chips at The Ship, a true city staple.
Cool off with some wicked water fun! Depending on the day, tubing in Elora can be an adrenaline adventure, or a lazy river shuffle... and both are equally awesome. $25 and the rental place takes care of everything you need... tube, helmet, and transportation from the water.
Ah, Ontario's wine country. There are many options to choose from around here, but one of our favourites is this lovely little winery. It's a small operation with hand-picked grapes, educational tours, tastings, a tapas bar and a cute store onsite to help you grab your favourites. What more do you need?
This list wouldn't be compiled by Yelp if we didn't include a second winery... and Ravine is an excellent place to finish. Their lunch and dinner menus are piled high with local goodness, and best of all a meal comes with a free tasting at their onsite wine boutique. Cheers to summer!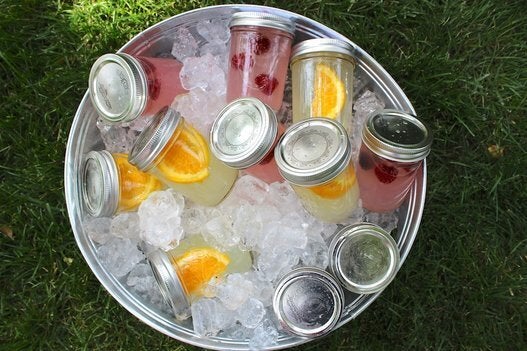 Summer Party Hacks
Popular in the Community