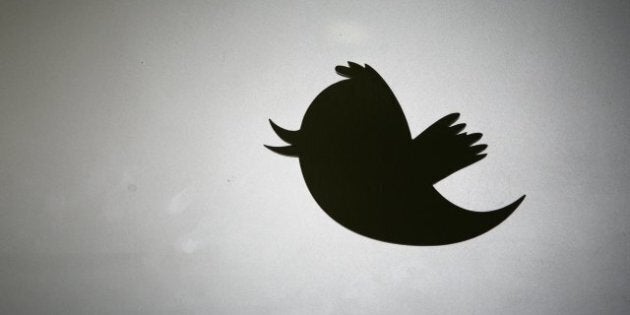 Though typically more affordable than advertising, PR can still be a costly investment for some small businesses, with the ability to yield more tangible results in terms of increased business, sales, and web traffic. Connecting with your target market by incorporating publicity efforts into your day-to-day operations is increasingly important in an uncertain economy, even if you can't afford to hire an agency, or consultant just yet. Here are some useful tips small business teams can implement to stand out in the crowd:
1. List a media contact on your website
Invest in a savvy, professional website that is easy to navigate; it's one of the doorways to your business. Your "Contact Us" page should include an actual email address (form-based emails aren't my preference), phone number, and mailing address so people know they will reach a real person.
Before you reach out to any media, you need to determine what makes your business unique, and relevant. You will naturally have a different perspective on what makes your business great, so focus on the aspects that are intriguing -- are you part of a new trend, or industry innovation, or are you doing something completely new? Competition is heavy, so it's imperative to call out what truly makes what you're offering so special.
Newspapers, and TV work on short deadlines, magazines generally work four, or more months in advance, and there is a variety of publications that fall somewhere in between. Consider if your news is being shared at the right time for media pick-up. Don't send holiday gift ideas to a national magazine the first week of December; you have missed the boat.
Follow industry news to keep up to date on industry reporters. When you see a story about a similar business, or idea, drop them a brief message introducing yourself, and your company, highlighting any features that make your brand unique. Keep a list of relevant media to contact when there is something newsworthy happening with your business. And if you receive coverage, follow up with a handwritten thank you note. It's a nice gesture, and will help you stay top of mind down the road.
If you're contacted by a media member for a story, be sure to respect his deadline. You don't want to miss out on future opportunities because the reporter doesn't think you'll get back to him on time.
6. Encourage conversation
Arguably the fastest growing, and changing marketing tool, connecting with your audience through Facebook, Twitter, Flickr, Pinterest, etc. is a no-brainer. Each platform has its own benefits, and it's possible that not all of them will fit with your brand. Research the best options for your product, service, or concept -- knowing your audience is crucial in selecting the right medium. Make sure you are updating daily, and responding to all interaction promptly. No one likes a static business page, and you won't gain any traffic that way.
Don't leave conversations with customers solely to social media. Good ol' fashioned face-to-face interaction is still one of the best ways to create a lasting connection. Get potential customers to visit your business by offering a free seminar, samples, or a demonstration of your product.
This is a great way to connect with your customers, and share news, special deals, promo codes, events, and more. The key is to write about a range of topics related to your business, and subtly incorporate your own products, or services for a more personal feel. Engage in the blogger community -- follow similar blogs, comment on other posts, and be sure to include links in your posts. You'll see your online traffic flourish.
Contributing services, or products to charity auctions and gift bags can help get your logo on invitations or signage and help raise your businesses profile. Just make sure you're aligning your business with a relevant audience of people who could potentially become clients.
It may seem obvious, but it remains one of the most important factors in attracting, and retaining customers. Monitor comments, or reviews of your business on websites such as Yelp. Is there something someone didn't like about your product, or service? Thank the client for her feedback, and let her know you're working to improve it. Offer them a discount, or incentive to show you appreciate her continued business. Be prompt in responding to client concerns; the faster the situation is resolved, the less chance there is of negative feedback being shared via word of mouth, or online.
Often, it's not what you know, it's who you know. Attend industry events, schedule lunch meetings with media, and influencers related to your business, and use LinkedIn, and Twitter to expand your network online. Are you a small fashion retailer? Offer tours to stylists who are always pulling items for magazine shoots. Is someone in your network known for great word of mouth? Invite them to try out a new service on the house. Most of all, pay attention to the conversation when networking -- remembering details about others can help form a connection for a mutually beneficial professional relationship.
Popular in the Community