Who run the world? Girls.
As we celebrate International Women's Day, it's important for us to recognize the power of little girls.
But as a parent, how can you ensure your daughter's future is bright? How can you provide her with an intelligent viewpoint of the world, a platform to share her voice and a ring where she can fight her battles in a courageous way? By encouraging her with thoughtful words, powerful phrases and outlets to let her potential shine.
Dr. Jillian Roberts, an associate professor of education psychology at the University of Victoria, shared with us 10 of her tips on what parents can do and say to foster their daughters' self-esteem and self-confidence.
Dr. Roberts suggests that when providing feedback to your daughter, be as timely and specific as possible. For example, if they are working on an assignment for school, instead of saying, "great job," Dr. Roberts notes to use more context, like, "I love how you added descriptive words to your writing. I really could imagine the scene you were describing."
"Remember, positive comments go much further towards shaping behaviour than do criticism," Dr. Roberts, author of the Just Enough series says. "Focus on what your child is doing well, and praise, praise, praise!"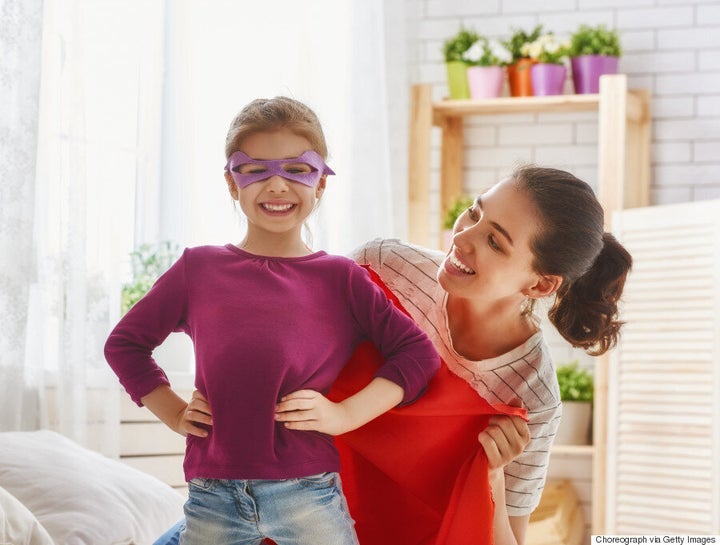 When it comes to building self-esteem, the best way to do so is by helping your daughter stretch herself. Allow her to try new activities — not only will this help her grow into a strong, independent woman, but it will give her the confidence to achieve the things that fall out of her comfort zone. And Dr. Roberts suggests parents should do things alongside their daughters.
"Show her how you are trying to grow, too. Do Mother/Daughter 5K runs or walks or sign up for a cooking lesson together."
Grit is "that ability to not give up when working toward a goal, to be resilient, to stand up after a defeat, brush yourself off, and try again," and Dr. Roberts says these opportunities arise out of a setback, so if your daughter feels defeated by a task, tell her this is an opportunity to grow, learn and move forward in a stronger way. There is no need for her to get down on herself.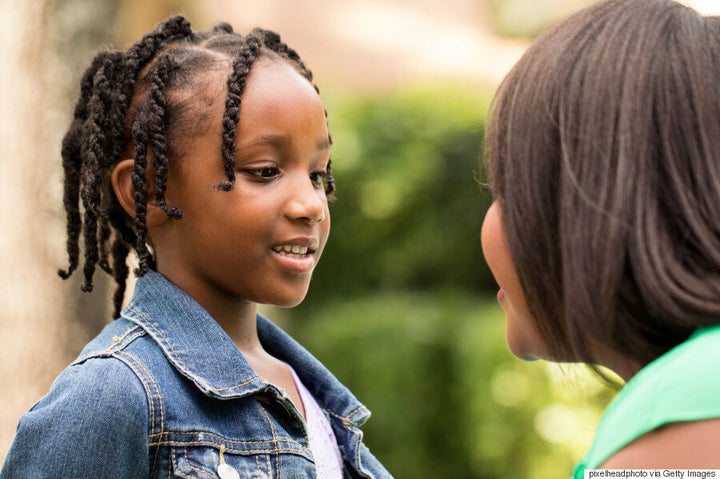 All the parts of that woman, more importantly.
"Dream about that woman," Dr. Roberts says. "Then work backwards — what will you need to do together, as a team, to help her become her best self. Prioritize these efforts. Show her that it matters!"
"By all means, if your daughter looks nice in a certain outfit, let her know," Dr. Roberts says. "However, it is better for her self-esteem to comment on things that reflect her intelligence, work ethic, perseverance, and character."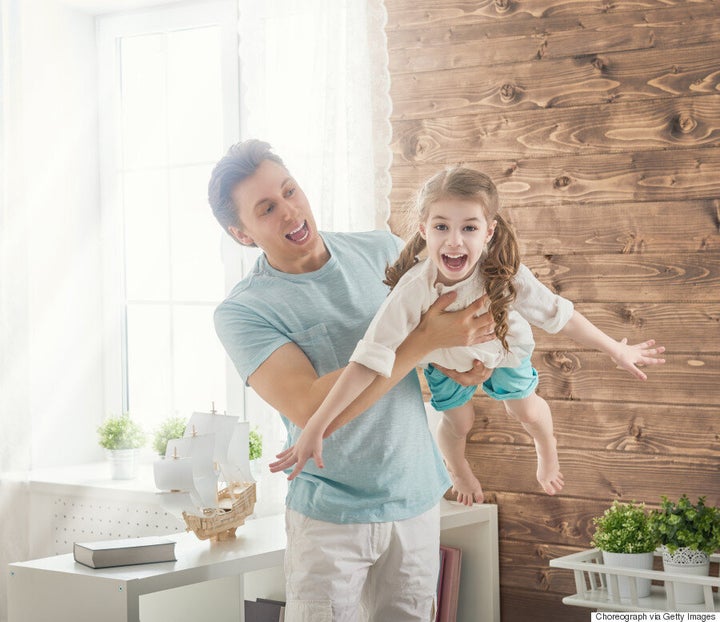 "If you do have to provide a constructive critique, purposefully find a way in that same day to message your child positively many times. Think the five-to-one ratio: for every critique, find five things to praise. Doing so will allow your child to accept the critique in a more positive and receptive manner."
Whether she's acting in a school play or competing in a community soccer game, when watching your daughter perform or get competitive tell her that you enjoyed watching her rather than giving a type of judgmental comment.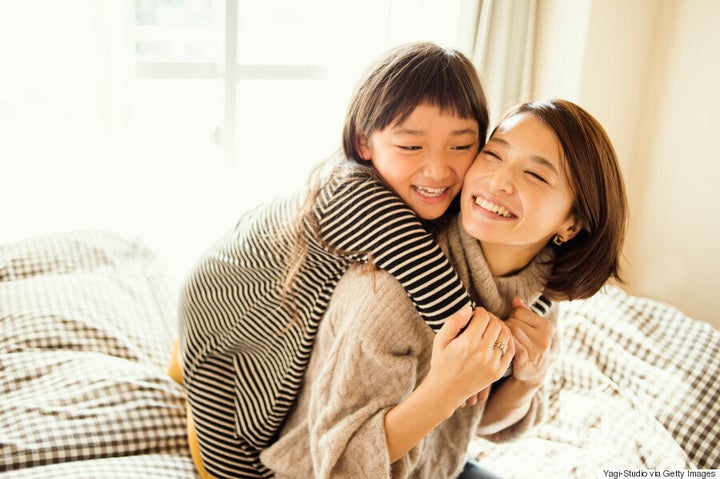 Dr. Roberts says, "Share with your child the pure and utter joy that you have being their parent — 'It makes me so happy to be your mom!' or 'Becoming your parent was the happiest day of my life!'"
If your child has been at school all day or at summer camps, Dr. Roberts says to remind your daughter she has been missed.
"When you see your child after a long day away from them, say, 'I have been looking forward to coming home and seeing you all day! I am so glad we are together again.'"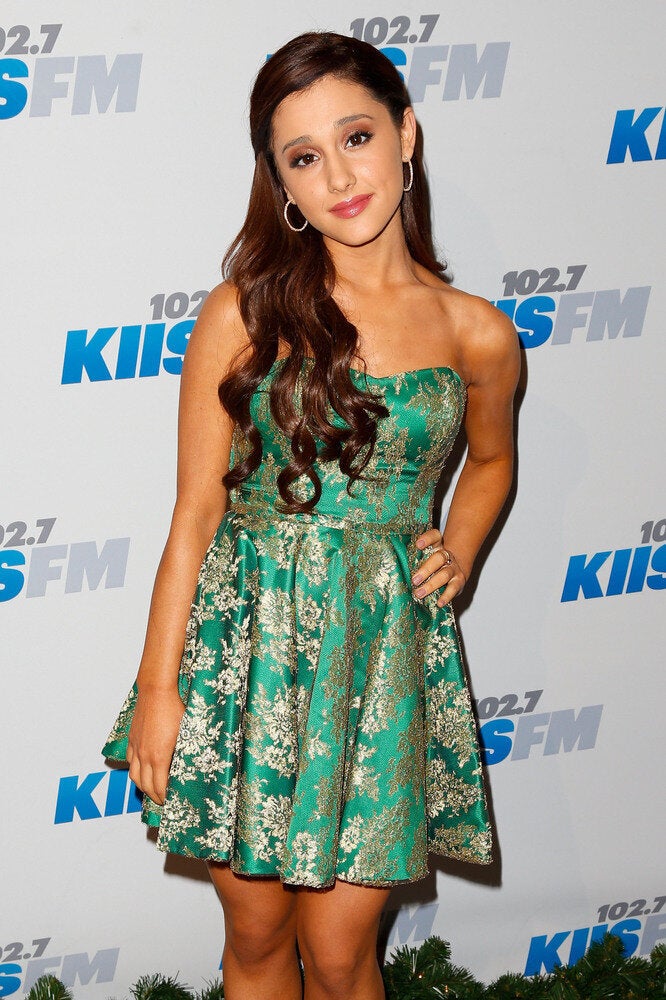 Young Stars Open Up About Body Image & Self-Esteem