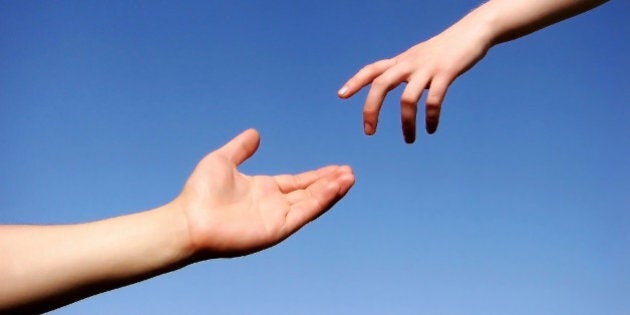 Let's say you hit the jackpot — we're talking about the $50-million range here — what do you do next? Your first moves are predictable: settle your debts, find a nice place to live and a nice ride, or even take a vacation or two. But that still leaves you with plenty of millions on the table, and the rest of your life to spend it. How can you use those winnings in a way that's true to you? As one lottery winner told the January 2014 issue of Reader's Digest: "Now that I can buy anything I want, I've learned that what really matters — and what I enjoy most — is being able to do things that help other people."
Here are 10 great options you can consider to ensure your money has a lasting legacy.
Perhaps one of the best things you can give is the gift of education, because it can last for generations. For $10,000 at a time, there are many charities that you can assist with funding schools in impoverished countries. For example, with a Plan Canada donation, you could help establish schools in Honduras. Or, if you're looking for a more hands-on adventure travel experience, pack your hammer and head to Kenya to physically help build a school. Along with creating a place of learning for children who may never have had that experience, you can discover traditional Maasai culture. Oh, and never mind the elephant watching and beautiful sunsets you'll encounter.
Have you always loved heirloom vegetables, horses or herbs? What about buying some land and starting a mini-farm? That way you don't have to commit to a full-on operation but can see what an alternative lifestyle might be like. Bonus — you can eat the food you grow, plus donate the extras to foodshares or churches. Or, if you don't want to get your hands dirty, donate some of your winnings to a sustainable gardening project such as Food For Everyone. Its unique method helps establish gardens able to flourish in even the harshest conditions—current projects include Turkey, Turkey, Madagascar, and Armenia.
Chances are, if you've won the lottery, you've been able to surround yourself with beautiful music — perhaps a top-of-the-line car stereo or outdoor speaker system. But how can you share your love of music with others? There are a number of charities such as Musaid that provide instruments and instruction to music students all over the world who might not be able to participate in such programs. Other organizations based closer to home, such as The ArtsCan Circle, helps provide musical instruments and other support to aspiring musician students in remote, northern communities in Canada.
4. The Angel Of Investment
If you've always had a head for business, or perhaps already run a successful company, why not help someone else who's got a great idea but doesn't have the financial backing? Become an independent angel investor. Check out sites such as The Network of Angel Organizations-Ontario or a national angel group. Joining can help provide seed money to a variety of new businesses. Who knows, you could help fund a hot new Internet idea that could become the next Twitter or Instagram!
Some people say if they won millions, they'd spend the rest of their lives feeding and caring for animals. That could mean donating to humane societies or using the money you've won to start your own hobby farm. If pets are more your thing, why not help low-income people ensure their dogs and cats have access to good veterinary care through the Farley Foundation, named after the beloved dog from Canadian cartoon strip For Better or For Worse? You can donate in your own pet's name or create a legacy gift by providing funding in your will.
If you plan to spend your time after your lottery win hiking or camping, you might want to go beyond that to help preserve our country's precious outdoor space. Canada's Nature Conservancy, which was named one of the country's top charities of 2013 by Moneysense Magazine, can help you to become conservation leader by contributing to its fund to help preserve ecologically fragile landscapes. Help protect grasslands in the Okanagan valley or the habitats of Canadian songbirds.
Your home is your (likely) newly furnished castle. Perhaps you've splurged on that designer couch or a set of expensive antique cabinets. Now's the time to think of those who may be newcomers to Canada, like families trying to set up in an apartment block with little or no money. You can help them by donating to a furniture bank, which provides formerly homeless, immigrant and abused persons with their own tables and chairs and a sense of pride as they start their new lives.
If you had a love of fashion before winning the lottery, you can spread that fashion sense around by helping to provide clothing for disadvantaged people with your windfall. There are many charities for those who need outfits for events such as prom, their wedding, or a job interview. By supporting group Brides Against Breast Cancer, you'll not only help the less fortunate look beautiful on their day, but also support the fight against breast cancer.
Whether you attended university or college or not, there's no question that funding academic scholarships will help future generations achieve their career dreams. You can do it anonymously or name your scholarship after yourself or your family — ensuring it becomes part of the institution's history. Rules and regulations vary with each university, so check out their individual websites.
Winning the lottery can mean that you can explore wild, long-held childhood dreams—such as space exploration! Make a sizeable donation to NASA or join a growing number of people who are helping crowdfund projects such as the Mars One Mission, which aims to have the first human settlement on Mars by 2025.