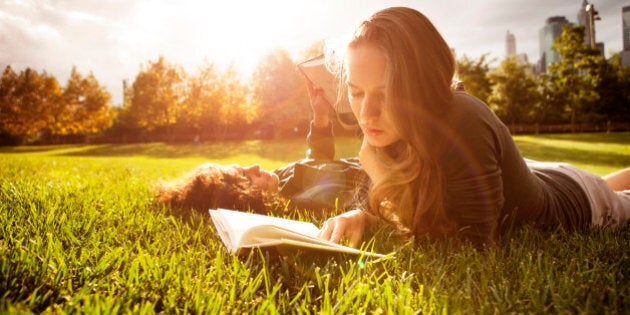 We all want our kids to read, and we know we should lead by example. But when it comes to reading, that can be hard to do. After all, it's not very engaging for a child to stare at you while you're absorbed in The Hunger Games.
So many of us resort to feeble comments along the lines of, "Why don't you read that great book Grandma got you for your birthday?" Kids can think of a million reasons "why not." What they need are reasons why.
Here are 10 ways to show them why you love reading.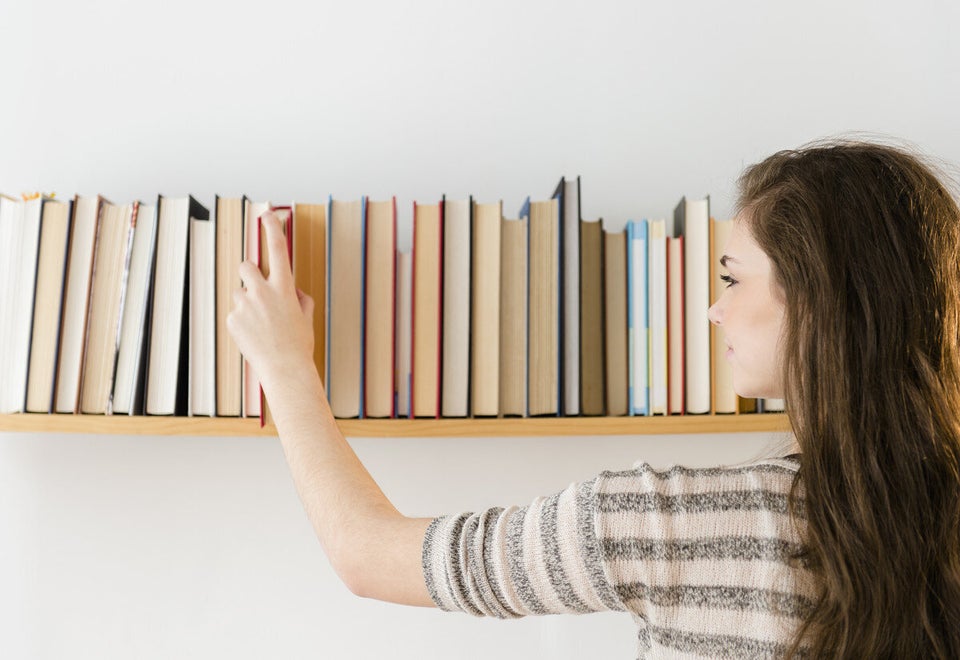 10 Ways To Show Your Kids You Love Reading
Give books pride of place
Kids pick up visual cues about what's important. Framed family photos on the mantel are a statement; faded snapshots stuffed in a box in the basement say the opposite. It's the same with books. Keep your favourites -- and your kids' favourites -- in a prominent bookshelf or on your coffee table.
Make a trip to the library as much fun as a trip to the park by timing it to coincide with library events, like a book-themed holiday party. While you're there, make sure everyone has lots of time to choose what they want to read. "Parents often have an exaggerated idea of what their child should be reading," says Paul Kropp, the Toronto author of How to Make Your Child a Reader for Life. "They will pick what they need."
When it's your turn to host, and your kids see a group of people laughing, arguing and animatedly discussing books, they'll see reading as a passport to more social activities.
Always have a book with you
The next time you're all stuck in a queue at the grocery store, keep your kids entertained with a children's book you've downloaded to your tablet, e-reader or smartphone -- and mention that you use the device to read your own books on the go.
Make reading about more than books
Next time you're at a flea market, look for displays of antique postcards, read the backs and make up stories about the writers. Comment on billboard ads. Do word puzzles with your kids. Make reading painless, not something you have to sit down and consciously "do."
Next summer, why not head to Anne of Green Gables' favourite haunts in Prince Edward Island or Harry Potter-related places in England? You can even find Platform 9¾ in King's Cross Station!
Find a nice notebook and record all the books you read, with your comments. Kids who like lists and collecting may be inspired to follow your lead (although they'll probably do it on the computer).
Instead of being a witch or a ghost for Halloween, you could dress up as Elizabeth Bennet from Pride and Prejudice, or as Lemony Snicket.
When it's time to choose the next family movie, have your kids pick one based on their favourite book -- anything from Eloise at the Plaza to Iron Man. Chat about the differences between the book and the movie version.
Bring reading into the rest of your life
Help your kids see that reading doesn't exist in isolation. If you see a new building, mention that you read about it in the newspaper. If you tell a joke, let them know you found it in a library book. When you see their favourite celeb on TV, mention some trivia you learned about Justin or Selena in an entertainment magazine.