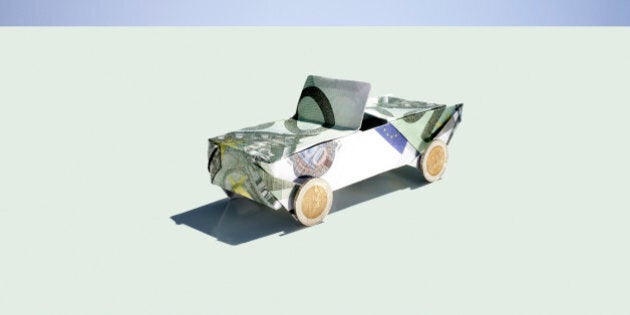 You've probably heard that buying a car is one of the worst investments you can make. Reports suggest Canadians spend more than $5,000 a year on maintenance and gas, not to mention tickets, driver's licence and plate renewals, parking and insurance. But does it really have to be this way?
Let's face it, most of us have things we would rather spend money on instead. I know I do. This is why I always set aside time to review my year of driving. I want to know where my money is going and if there are any areas where I can cut costs. We do this for most things already including housing costs and groceries, so why don't we do this for our cars?
If you want to review your year of driving and assess where costs can be brought down this year, ask yourself the following questions:
What kind of car do you drive?
What you drive impacts what you pay in auto insurance premiums. Depending on the car and its value, there could be thousands of dollars in difference in terms of insurance costs. Sports cars can typically carry the highest insurance premiums compared to cars such as sedans. If you're planning on buying a new car soon, do some research before making your decision.
Do you really need that SUV or pick-up truck?
While large vehicles may have certain advantages, saving money on gas isn't one of them. Comparing the same mileage over the period of one year, fuel efficient cars could save you $1,000 per year for gas, while the SUV owner could easily pay three-times that to drive the same distance.
What kinds of tickets did you get last year?
If you're always in a rush, it may be costing you hundreds of dollars in speeding tickets or parking tickets. Giving yourself extra commute time will not only help your wallet, but it will ensure you arrive safely, find reasonable parking and reduce your stress.
Did your 2015 driving record include any accidents?
Having multiple accidents or violations can earn you the label of a high-risk driver with your insurance company. This means you're going to be paying a higher insurance rate. It's important to know what your driving history looks like and work to improve your record.
Is distracted driving an issue for you?
Even if you think you can multitask and are fully capable of texting while driving, stop. Distracted driving is a factor in about four million motor vehicle crashes in North America each year.
It's against the law in all provinces to drive while distracted. The infractions can cost you anywhere from $167 to $500 with demerit points ranging from three to six, depending on your province. In Ontario for example, the infraction can cost you a set fine of $490 and three demerit points upon conviction -- the amount goes up to $1,000 if the case goes to court.
Drivers without a full licence will also receive a 30-day suspension for the first conviction. A distracted driving ticket can get you an insurance increase of anywhere from five to 25 per cent depending upon whether or not you have other tickets.
Do you have winter tires on your car?
Ontario auto insurance companies must now offer a discount to motorists who install four winter tires. The amount of the discount will vary, but prior to it being required by the province on January 1 of this year, the discount typically came in at about five per cent.
While Ontario is currently the only province that requires insurance companies to offer this discount, it doesn't mean your auto insurance company in your province isn't offering it. It's important to ask your insurance provider and make sure that you aren't missing out.
Do you pay your premiums all at once?
Try to pay your premium all at once rather than in monthly installments. Many insurance providers charge a little extra to cover the cost of administering monthly payments. If you can afford to pay the cost of your annual premiums in one lump sum, you'll spend less on your coverage.
What are your auto policy deductibles set at?
Many people are afraid to carry a higher deductible because they want to minimize how much they'll pay out of pocket in case of an accident, but a higher deductible can save you a lot of money over time if you're not involved in an at fault collision. A change in deductible from $500 to $1000, for example, could save you five to 10 per cent off your premiums.
Do you review your policy?
You should, and you should do so regularly. Often factors influencing car insurance rates can change over time, and your rates might not always reflect those changes. When reviewing your policy, look at things like the optional coverages you've selected (do you still need them?) and the commuting distance to your workplace if you've changed jobs recently. You should also review the discounts on the policy. Ask your provider for their list of discounts to ensure that you're getting all the discounts you're entitled to receive.
Are you sure you're getting the best rate?
A lot can change in a year and it's a competitive market. Each insurance company determines their rates differently, which means things like the kind of car you drive, how far you commute, and even tickets or accidents don't always carry the same weight with each insurance company. So no matter what your situation, odds are good that if you shop around you could find a better rate. To give you a sense on just how much you could save, InsuranceHotline.com shoppers save up to $700 on average.
Follow HuffPost Canada Blogs on Facebook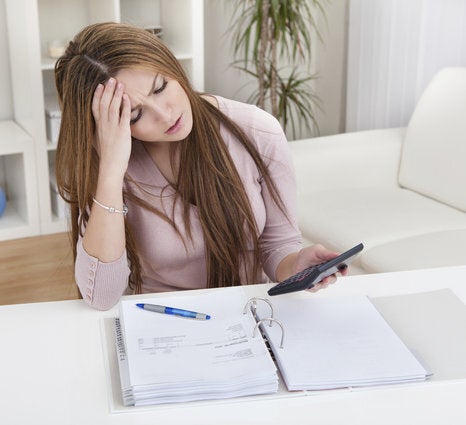 How Millennials Can Save Money