A Ontario man has recovered more than $100,000 in cash he stashed in an old television and forgot about.
The 68-year-old from Bolsover put the money and banking records in the TV for safekeeping, but then forgot they were in there, according to Barrie police.
The TV ended up in the hands of a family friend, who, more than a year ago, dropped it off at a Barrie recycling depot, police said.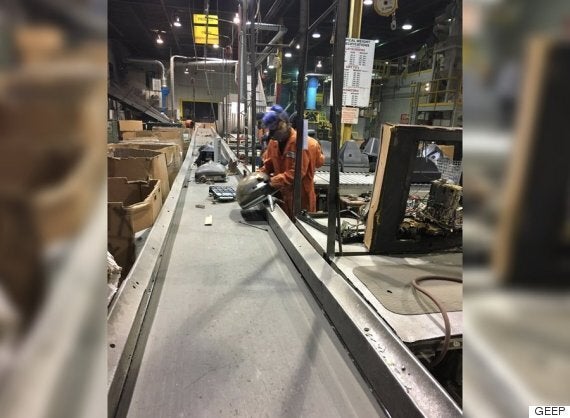 Then just last month, an employee at GEEP was dismantling the TV when they discovered a cash box and banking documents dating back to 1985, according to a GEEP press release.
The worker reported the find to the general manager, who handed it over to police.
Personal documents helped police track the items back to their owner, according to GEEP.
They said in the press release they believe the money was an inheritance from his parents to "put away for a rainy day."
GEEP questioned the police report that said the TV was left in its recycling yard for more than a year, saying that all materials are usually taken apart and recycled within two to 30 days of arrival.
It also praised its employees for their honesty. As do we — would the man have ever remembered he lost $100,000?
Popular in the Community