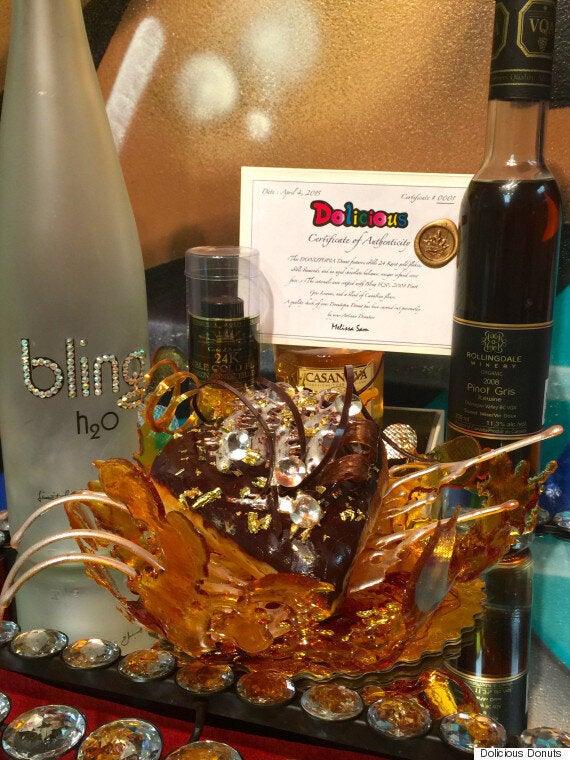 The owners of Dolicious Donuts in West Kelowna, B.C. knew they wanted to re-open the 40-year-old store with a bang, so they put a $100 doughnut on the menu.
Sure, the "Donutopia" is a gimmick, but it's packed with some quality ingredients: edible diamonds, pure 24K gold flakes, B.C. Rollingdale ice wine, Bling H2O, and aged chocolate balsamic vinegar.
The idea came from a customer who proposed to his girlfriend at Dolicious' last location by putting the engagement ring on her favourite doughnut (a cream-filled bismarck), the owners explained to The Huffington Post B.C. in an email.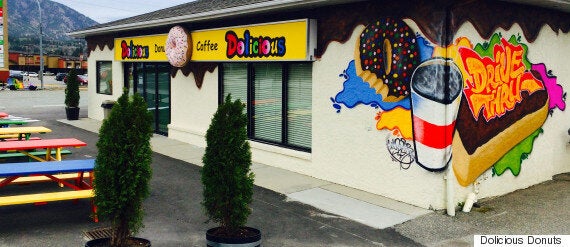 The longtime bakery, formerly known as the Vineyard Bakery and Deli, re-opened over the weekend as Dolicious Donuts.
Despite the bakery's new look, the same decades-old recipe continues to be used to make doughnuts from scratch daily with no preservatives, promised owners Jeanne and Torsten Kaminski, and Christopher Cruz.
James Daley, the first customer to buy the $100 doughnut at Saturday's grand opening, declared it "tasted like a million bucks."
Orders for the Donutopia have to be made 48 hours in advance. All proceeds from its sales go to a soup kitchen in West Kelowna, said the owners.
B.C. is no stranger to opulent food items. Steveston Pizza in Richmond offers an $850 pizza (topped with tiger prawns, lobster ratatouille, smoked Chilean steelhead, Russian caviar and Italian white truffles), while Vancouver's DougieDog sells a $100 hot dog infused with century-old cognac.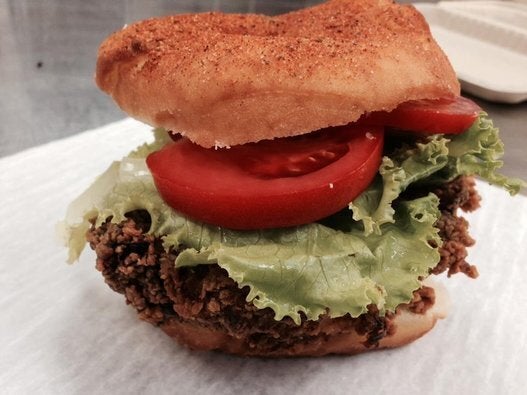 These Doughnuts Went Too Far