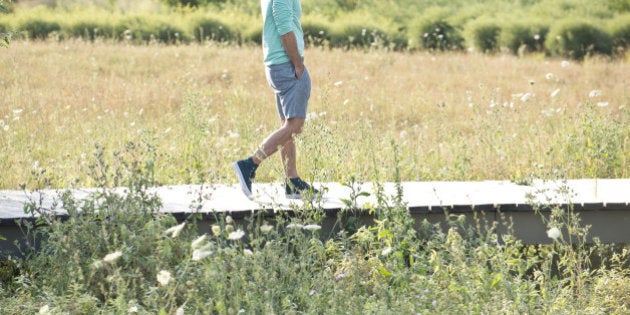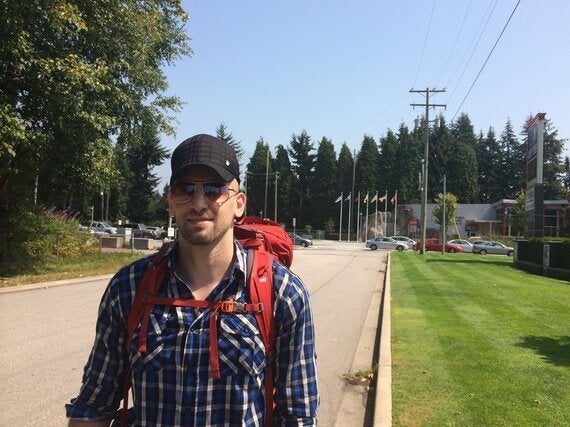 I don't know where I'll be sleeping tomorrow night.
Several weeks ago, I set off on the journey of a lifetime. Starting in Vancouver, Canada, I've begun walking down the west coast of North America. The final destination is Tijuana, Mexico; where my journey is scheduled to end next year.
After arriving in Seattle, I finally got a chance to rest my legs a bit. My body is definitely still adjusting to this level of exertion. You see, this walk is not part of some Olympic training regimen. I'm not a triathlete or an avid hiker. I've never even signed up for a 5k run.
Which challenges am I speaking about?
Take your pick -- poverty, war, inequality, underemployment, job dissatisfaction, addiction, random acts of violence -- you name it. We often try to isolate these issues, and create knee-jerk responses to them, rather than realizing that they are interlocking symptoms of the same deep-rooted societal dysfunction.
At the root, all of these major problems are the result of the collective actions taken by human beings who are, in some form or another, living unfulfilled lives. We spend so much of our time, money, and resources trying to prevent people from hurting one another -- rather than asking ourselves how we can create the types of communities and lifestyles that make people so fulfilled that they have no reason to want to harm others. This is what is truly in all of our best interests, and that is why it's my core area of focus. It's the one domino that has the potential to start knocking down all of the rest.
People who feel that they have enough in their lives -- physically, mentally, emotionally, and spiritually -- are not the ones who abuse their spouses, or open fire at random strangers, or send dedicated workers to the unemployment line in order to purchase luxury items that they'll get bored of within a few weeks. People who feel that they have enough in their lives want to help others experience this freedom too.
What we need is a cultural shift. We've been trained all our lives in the practice of maximizing profits, not realizing that maximizing fulfillment is really what we're after -- and these two goals require two completely different strategies to achieve.
Fulfillment is about using our greatest gifts to add value to others' lives. It's about overcoming our fears and self-doubts, developing strong community ties, and surrounding ourselves with people who treat others the way they want to be treated. In the context of the systems that govern our lives, it's about building new types of communities that focus on maximizing human potential. I call this type of initiative a community incubator.
1. Brings together a team of experts in fields such as: tiny home construction, agriculture, renewable energy, personal development, social entrepreneurship, and web development.
2. Purchases undervalued land through a combination of grants, crowdfunding, and/or investment capital.
3. Screens and accepts a group of fellows; who learn (over a two-year period) how to build their own shelters, grow their own food, install their own energy systems, develop leadership, conflict resolution, and optimal productivity habits, and discover how to use their passions to start businesses that add value to humanity.
4. Accepts a small percentage of the fellows' income for 10 years after graduation to make the program financially sustainable; and able to spread into other regions.
This model enables communities to rebuild themselves without needing to wait around for large-scale political changes to occur to create the social changes they would like to see.
On my journey so far, I've been setting up meetings with non-profits, social enterprises, and socially-conscious citizens to discuss these ideas. Having the right people on board is vital to the success of this type of program, and I'm still recruiting heavily.
I've gotten the opportunity to see a wide array of great initiatives so far during my trip that were born out of this same spirit of creating a better world.
In Vancouver, Founder Mark Brand of Save on Meats explained to me how his restaurant creates job opportunities for people with addiction problems that others have written off -- and still makes enough of a surplus to be able feed over 650 people a day in a transitional housing program.
In White Rock (British Columbia), author Jhet van Ruyven told me about her amazing story of living in poverty in the Philippines as a child to becoming a successful entrepreneur in Canada.
In Bellingham (Washington), I visited the Lookout Arts Quarry, and got to spend time with their community of artists, musicians, and performers -- learning about what goes into the production of their festivals, and the values and systems that have kept their community alive and well for over seven years.
In Seattle, Executive Director Estela Ortega of El Centro de la Raza described the organization's current development project -- which will provide affordable housing to over 100 families -- in addition to the 44 social service programs already in place to serve diverse communities in the Beacon Hill neighborhood.
I've also gotten the chance to see many urban farms, rainwater filtering systems, and learned how to create biodiesel out of used cooking oil. Most importantly, I've been fortunate to find many places to crash at night. The overwhelming support and kindness of friends of friends -- and new friends from Couchsurfing -- has been by far the most inspiring part of the journey thus far. It has shown me how good and trusting the human spirit can be when we overcome the fear of making ourselves vulnerable in service of a greater purpose.
It's time for me to figure out if I have a place to crash tomorrow night. Worst case scenario, I've got my tried and true tent and sleeping bag, which includes a sky full of stars. It makes me appreciate the simple things in life.
I've still got a long way to go. Stay tuned.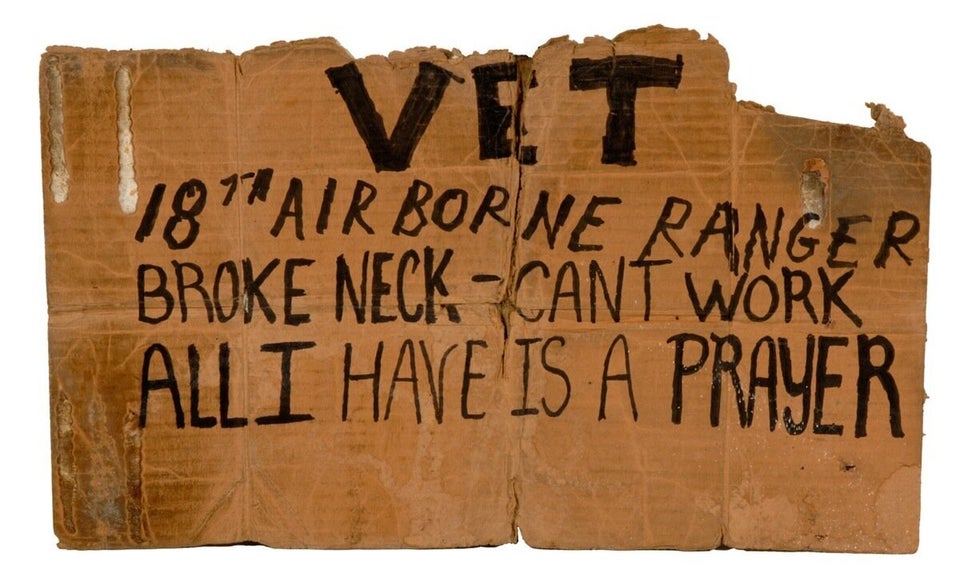 Artist Spends $7,000 Buying Homeless People's Signs For Good Reason