The mighty Elaho Giant may be blackened but the 1,000-year-old Douglas fir has survived a large wildfire, thanks to the efforts of B.C. crews.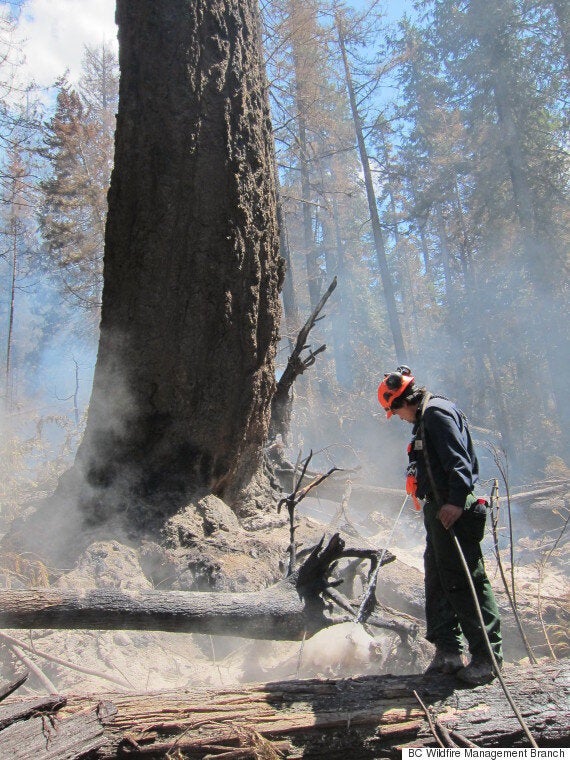 Lightning is believed to have started the 700-hectare fire in the Elaho Valley, about 70 kilometres west of Pemberton, over the weekend. Crews contained 40 per cent of the blaze by Wednesday, and were "working hard to cool hotspots" near the giant tree's roots, said an update from the District of Squamish.
Believed to be the world's thickest Douglas fir, the tree's base is now black, but green needles still remain, said the district.
Its characteristic thick protective bark makes the tree more resilient to fire damage, and the Elaho Giant has likely seen more than a few forest fires in its day, reported the National Post.
With dry, hot weather forecast for the rest of the week, officials warn that the fire could flare back up.
Firefighters have already responded to almost 500 wildfires this year, half sparked by lightning and half by humans, the B.C. Wildfire Management Branch told CBC News. The agency has already spent more than 80 per cent of its annual budget.