"When you have a mother that's 101 years old, it's a good idea to keep the camera nearby for those special moments."
One Lillooet, B.C. man certainly captured one when his mother Albina Foisy spontaneously decided to jump out of their car during a Tuesday drive to play in the snow.
"I turned the car around about three kilometres from town, but before I could get back on the road, the door flies open and out steps Mom," Armand Foisy says in a video.
"Oh my, oh my, look at this," Albina says as she packs together a snowball before throwing it.
"It's kind of fun to play in the snow."
Foisy told The Huffington Post Canada that this kind of warmth and genuine joy characterizes his mother, as well as an "unending curiosity."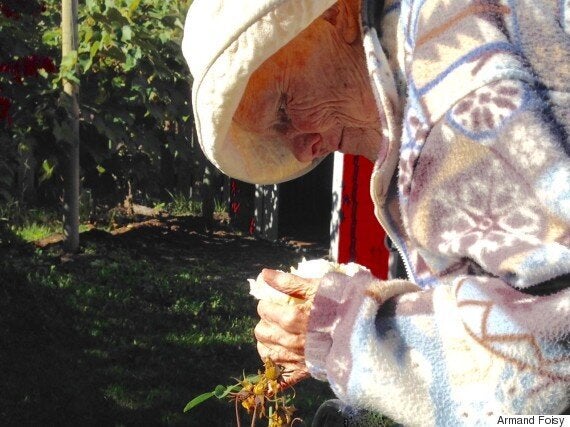 "That has kept her going so well, because she wants to learn and experience," he said.
"Mom is very astute and very aware of everything."
During the recent supermoon eclipse, the senior stayed up until 11 p.m. looking at the moon, he said. She suffers from macular degeneration, but was just thrilled by the chance to glimpse it.
She also lived alone until she turned 100, when she moved in with Armand and his wife.
"Mom is very astute and very aware of everything."
The sweet moment delighted commenters, with one woman noting that Albina hadn't changed much over the years.
"Wow. Look at you go Mrs. Foisy!! I remember you from growing up in Lillooet and you were just as fun then!!"
Just try to watch the video without smiling. We dare you.
Popular in the Community