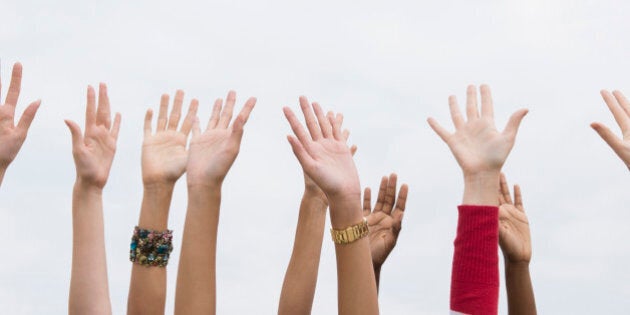 More than a century ago, an international conference of some 100 working women meeting in Copenhagen decided to establish an annual Women's Day. They wanted to draw attention to the gross inequalities facing one-half of the population. At the time, the main goal was securing voting rights, but an equitable workplace also became a rallying cry.
As we approach the 104th International Women's Day on March 8, large gender gaps remain both in Canada and globally. This time, however, the annual event may become a catalyst for meaningful action, at least in election-year Canada.
Elections are great opportunities to hear the views of political leaders on important issues facing the country. And, in this country, it's time for a leaders' debate on women's issues. Canadian electoral politics has featured just one such debate, and it was more than three decades ago. Yet, many of the issues discussed in 1984 remain with us today, including women's pay -- women in Canada still earn 20 per cent less than their male peers in full-time work.
Given that women are more likely to vote than men, and given that they make up half the population and almost half the workforce, the rationale for a debate on women's issues is compelling, indeed. There is even more to discuss now than there was 30 years ago.
One topic not debated by Canadian leaders in 1984 was violence against women and girls. That was an issue that few people talked about at the time. Thankfully, the subject is no longer taboo.
Today, women -- and men -- around the world are no longer silent when it comes to violence against women and girls.
Recently, sexual assaults on university and college campuses along with alleged inappropriate and violent behaviour by celebrities such as former CBC host Jian Ghomeshi and comedian Bill Cosby have shone a spotlight on what girls and women have had to live with for centuries.
Attention is also being paid, finally, to the more than 1,000 Aboriginal women and girls murdered or missing since the 1984 debate.
What is keeping us from having a comprehensive plan to address the pervasive reality of violence against women and children in Canada?
Such a commitment from the federal government would pressure the provinces and municipalities to join in a national effort to eradicate violence in all its forms, from schoolyard taunting and cyber-bullying to physical and sexual abuse. Ottawa's leadership and support is key to bringing together other relevant players such as educators and front-line service providers.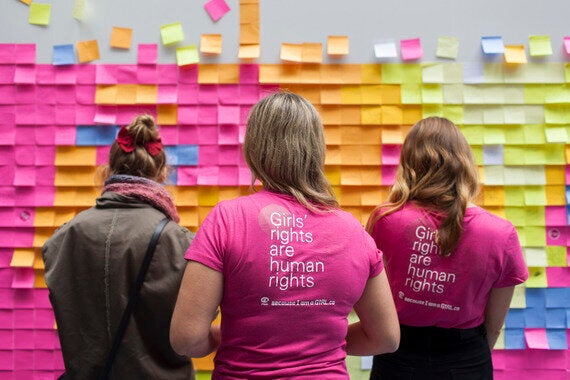 Photo: Plan / Philip Cheung
An essential element of a national anti-violence plan would be informing girls, especially young girls, about their human rights. It is only when armed with this knowledge that girls can act before confronting a professional, social or physical wall that holds them back.
Progress has been achieved since protesters took to the streets on that first International Women's Day in 1911. Women in most countries now have the right to vote. But, while progress has also been made in the workplace and in education, there are still routine violations of girls' and women's rights worldwide and profound institutional and social barriers to gender equality.
In Canada, nearly a quarter of Canadian girls have experienced sexual violence before they reach 16 and more than one million Canadians have experienced domestic or sexual violence in the past five years. Violence against women also costs the Canadian economy over nine billion dollars each year.
It's time for Canada to channel these astounding statistics, and all the latest national headlines, into positive action. A national anti-violence plan that encompasses women and children is a first step.
In over a century since the first International Women's Day, women still demand and deserve better -- from equal pay, to better representation and leadership in boardrooms and government, to freedom from violence. All Canadians deserve to hear what our leaders plan to do about it. A national debate on women's issues is well past-due. The need for this shouldn't be up for debate.
Plan Canada is a participating member of Up for Debate -- a pan-Canadian conversation on gender justice and equality, and a call for all political parties to make meaningful commitments to change women's lives for the better.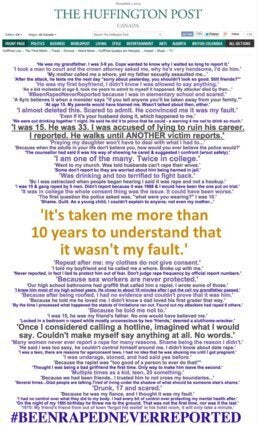 Great Moments For Feminism In 2014
Popular in the Community