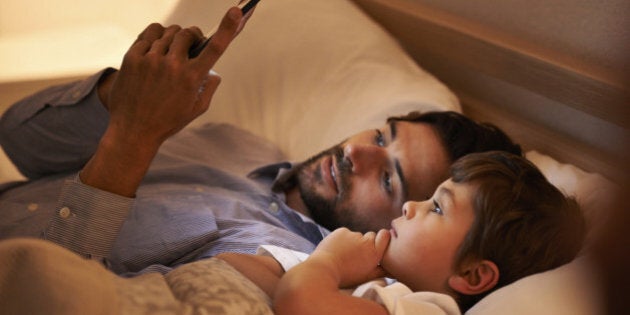 Whether your kids have racked up enough points to travel to the moon and back, or don't even have passports yet, introducing them to new destinations can be done even on a shoestring budget -- through books.
I scoured our local bookstore, grocery store and at-home library to bring you the top 10 books that are sure to ignite the travel bug in your child:
1.The Paddington series (by Michael Bond).
With new board books like "King of the Castle" perfect for the preschool set, "Paddington's Day Off" for early readers and the original, eponymous hardcover book that works well for bedtime stories, there's a Paddington book for every young child. Set in London, England, it'll not only pique your little one's curiosity about Paddington Station and many of London's famous landmarks (like Portobello Market), but also about far-off places such as Peru and Lima, which are also featured in the stories.
2.Where the Wild Things Are (by Maurice Sendak).
A childhood favourite for generations, this short story (only 338 words!) may spark interest in travel to one of the world's most spectacular ecosystems: the rain forest. Although Costa Rica may not have the wild beasts quite as described and depicted in the book, it offers an opportunity to experience a place that's more like Max's jungle than not.
3.The Madeline series (by Ludwig Bemelmans and John Bemelmans Marciano).
First published in 1939, this story stands the test of time and is beloved around the world. It's set in Paris but in newer stories, Madeline travels to Rome and the United States, too. The character's free spirit and fearlessness is infectious and will surely instigate some travel talk at the dinner table.
4.Mister Seahorse (by Eric Carle).
Let's not forget that there's more to see under the sea! Educational in its own right, this beautifully illustrated board book will introduce your child to some of the ocean's most interesting creatures. And perhaps you'll find yourself with a future diver on your hands!
5.National Geographic Kids Almanac 2017, Canadian Edition.
Packed with 352 pages of interesting facts, mesmerizing photography, activities and animals, there are also several features on different countries -- think Antarctica, Africa and Australia to name a few -- just busting at the seams with information.
6.Sticker Dolly Dressing: Holiday & Travel (from Usborne Books).
Featuring more than 700 stickers -- mostly fun outfits and accessories -- that can be used in scenes that range from airports and beaches to safaris and boat rides, your child will spend hours caught up in imaginative play, dreaming about the next destination.
7.Lord of the Rings (by J.R.R. Tolkien).
Older kids will get lost in this tale of Middle Earth. It conjures the countryside, and the wonderful thing about a fantasy novel is that it could take place just about anywhere with some rolling green hills. Ireland and Wales come to mind, but if you end up watching the Lord of the Rings movies, too, it might just inspire travel to New Zealand where they were filmed -- on both the north and south islands.
Although it's marketed as an adult colouring book, make no mistake -- your colour-happy kids will LOVE it. With scenes from several cities around the globe, it's guaranteed to have your kids begging to go see more of the world.
9.Harry Potter (J.K. Rowling).
Another book-to-movie series that makes for a challenging read or epic bedtime story for the age 7+ crowd. Featuring Kings Cross station in London, England, we understand that the Hogwarts School of Witchcraft & Wizardry is somewhere in the UK. In the movie, it's actually Alnwick Castle near Newcastle in the north -- an interesting conversation-starter about the many castles in Great Britain. And if England's not convenient for you to visit right now, you can always enjoy a jaw-dropping replica of Harry Potter's world at Universal Orlando Resort in Florida instead (complete with a train ride and London fare like "jacket" potatoes!).
10.Anne of Green Gables (by Lucy Maud Montgomery).
Orphan Anne hales from Nova Scotia but soon finds herself in Avonlea. Drenched in Prince Edward Island history and its spectacular scenery, this classic tale may inspire your whole family to explore more of Canada and seek adventure in your own backyard.
11.Oh, the Places You'll Go (by Dr. Seuss).
Often used for valedictory speeches, the message here is fantastic for kids: anything and anywhere is possible. Read this often as your child grows and gift it to your high school graduate to remind him or her that the world is meant to be explored:
"You'll be on your way up!

You'll be seeing great sights!

You'll join the high fliers

who soar to high heights."
Happy reading (and travelling)!
Follow HuffPost Canada Blogs on Facebook
Popular in the Community