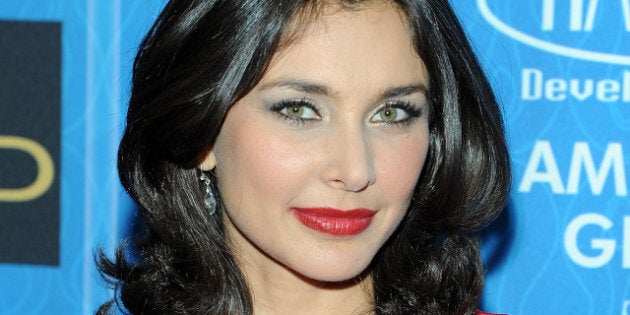 Actress. Model. Philanthropist.
Those are just a few of the words one could use to describe Lisa Ray. Perhaps best known for her role in Deepa Mehta's 'Water', the 40-year-old has become 'the face' of multiple myeloma — a cancer that starts in the plasma cells. She was first diagnosed with the cancer in 2009. A year later, in April 2010, the Toronto resident announced she was cancer-free following a stem cell transplant.

What is your idea of perfect happiness?
Happiness = a long harvest table, fiancé by my side, seven-course tasting menu, all the people I love seated around us, Coco-la-chat at my feet
What is your greatest fear?
Missing the moment. Tripping in my favourite stilettos.
What is the trait you most deplore in yourself?
Waking before the alarm goes off.
What is your greatest extravagance?
Naiveté. And my fantasies.
On what occasion do you lie?
Every third Saturday. Mostly to myself.
A series of happy accidents, like everything in my life.
What is one thing you'd change about your industry?
Body imagery. Bring voluptuous back!
When and where were you happiest?
In Dharmasala on a month's silent retreat in a centre called 'Tushita.'
Who are your heroes in real life?
Deepa Mehta and others who specialize in subversion. The rebels and provocateurs. Outliers.
What was it like to battle cancer?
The greatest gift I never asked for. Finally I received an invitation to transformation I couldn't ignore. The toughest lesson I've ever had to live through. I learned what real strength is.
How are you helping others who are dealing with the same fears of fighting cancer?
Popular in the Community