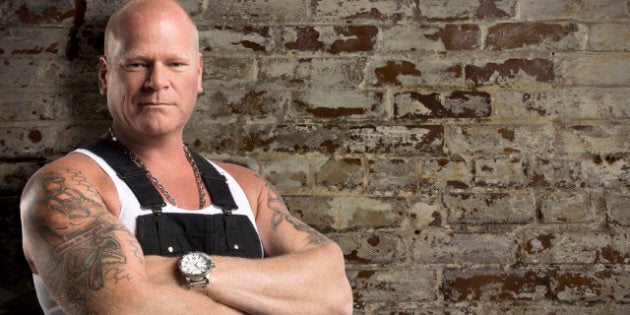 Anyone who loves home renovation and fix-it shows recognizes the trademark overalls of Canadian handyman extraordinaire Mike Holmes.
Holmes returns to TV in "Holmes Makes It Right" (premiering on Oct. 16 at 9 p.m. ET). The show focuses on homes ruined by natural disasters, poor home inspections or bad contractor work.
As his replies to our 11 Questions suggest, he's a fearless family man of very few words.

What is your idea of perfect happiness?
What is your greatest fear?
What is the trait you most deplore in yourself?
What is your greatest extravagance?
On what occasion do you lie?
I would tell a 'white lie' if it would prevent someone's feelings from being hurt.
What drew you to contracting?
My Dad. He helped me discover my love of building.
What is one thing you'd change about your industry?
The education of the trades.
When and where were you happiest?
What do you consider your greatest achievement?
Who are your heroes in real life?
How would you like to die?