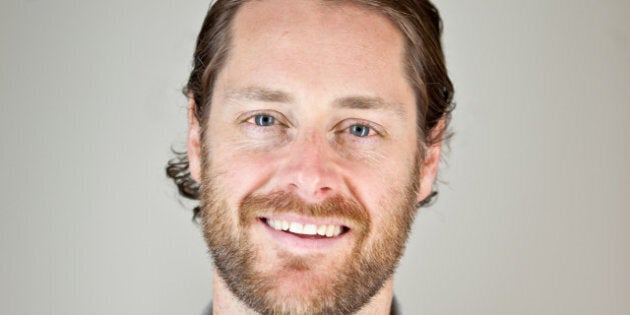 Ryan Holmes has the type of eccentric background that seems to breed successful entrepreneurs. Holmes is the CEO of Vancouver-based Hootsuite, one of the hottest social media management tools in the world. Corporations (from McDonald's to Sony Music) and regular folks use Hootsuite to manage their brands and various social media feeds.
Holmes grew up on a rural property outside Vernon, where his dad rigged up a computer to run on a car battery. Holmes dropped out of university and started a paintball company and pizza joint before creating Invoke Media, the company that developed Hootsuite in 2009.
So what keeps Holmes grounded and growing? Read on.

What is your idea of perfect happiness?
Other than watching HootSuite grow into a billion-dollar business - my perfect happiness includes adventure. Give me a surfboard, a massive wave off a secluded beach in a sunny part of the world somewhere, maybe some scuba diving gear, a paraglider, or a road bike - and I'm happy. Adventure keeps me ahead of the pack.
What is your greatest fear?
Being at the back of the pack.
What is the trait you most deplore in yourself?
My inability to get enough sleep no matter how much I may need it!
What is your greatest extravagance?
Probably what I spend on outdoor adventure — or bulk almonds.
On what occasion do you lie?
Anyone working at HootSuite will tell you that I don't sugarcoat my opinions. I heavily encourage feedback and suggestions - partly because I'm blunt about offering the same in return. If you catch me lying, it's probably because I'm about to surprise a someone for their birthday, or hide away the specific details about a company getaway to a strange but amazing place.
What made you decide to start a tech company?
As a child, I did what any normal kid who grew up without any electricity would do — I spent countless hours working on a computer wired to my parents' car battery... and learned how to code. This natural passion for computers lead me into the Internet market during the late 1990s and early 2000s. Then with experience from the dot-com bust under my belt, once the dot-boom hit I founded a company called Invoke Media. This company, which built websites for clients and supported their marketing campaigns using social media, eventually lead to the creation of HootSuite.
What is the one thing about your industry you would change?
Although the tech industry is very open to change, many people still have a closed-off mentality where in the interest of protecting their ideas, they keep them hidden in dark caves. I've found that while bootstrapping comes with its own set of challenges, building something big without the help of advisors and mentors with the shared experience you need can also bring upon its own set of challenges. A greater openness among industry colleagues would really benefit our country's newest startups.
When and where were you happiest?
I'm happiest with a cold beer in my hand, my dog Mika in my lap, and a bunch of good friends sharing success around me. I can't give you a specific time though, because that happens almost every Friday here at HootSuite.
What do you consider your greatest achievement?
While every month we celebrate a new milestone, seeing how our tool was used by Egyptians and others during the Arab Spring - literally to help citizens as they struggled to attain democracy - well that's a feeling that isn't easy to describe.
Who are your heroes in real life?
The determined people who will stop at nothing to achieve their goals. Of course there are tech industry figures I look up to but it is definitely not limited to my colleagues. My favourite book is The Long Walk, where Polish soldier Slavomir Rawicz's story of capture by the Soviets in the Second World War and escape from Siberia to India published in the 1950s. This book, and Rawicz, to me exemplify the sort of determination and will that I hope to embody.
How would you like to die?
At a point of my choosing when I have experienced everything that I've wanted to do. When I had a close call paragliding a few years ago, that was one of the thoughts that kept reverberating as I was about to crash... so much left still to experience.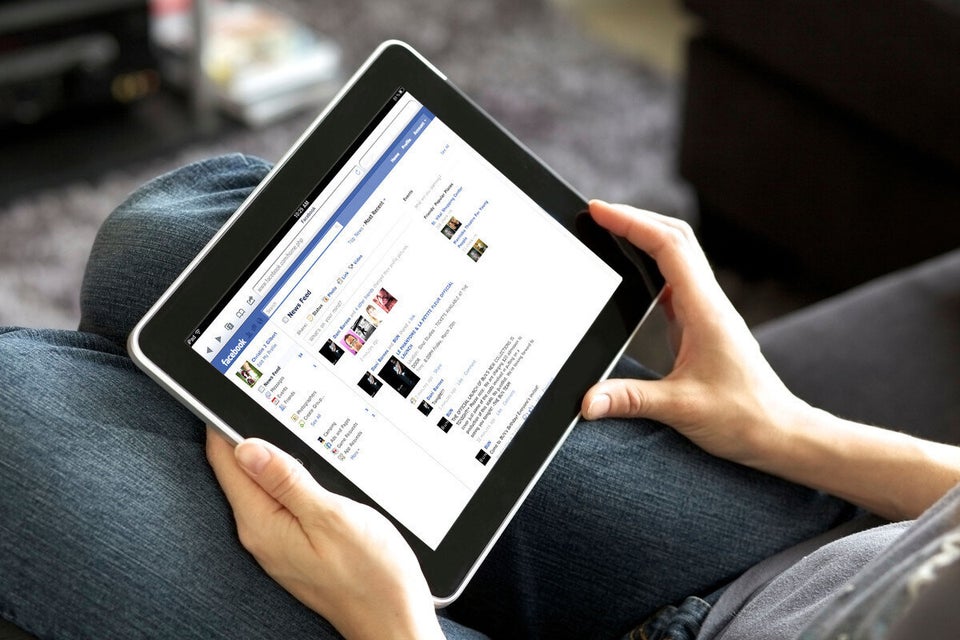 8 Ways To Avoid Social Media Stress
Popular in the Community