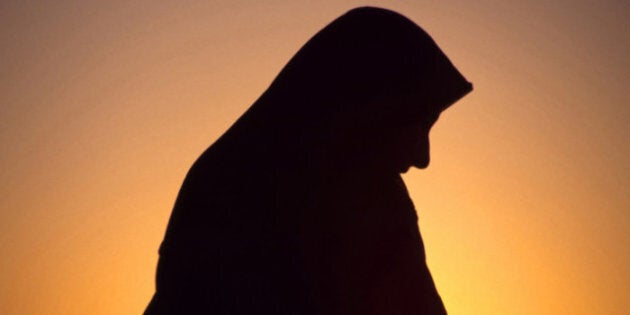 Wasan Mohamad was in her Hamilton, Ont. apartment building elevator when she noticed a disturbing scrawl of yellow chalk: "Kill Muslim Dogs."
"I was upset," she says, "but realized it was a couple of days after 9/11."
She left the vandalism alone, and it remained on the elevator wall for two days. She wondered why nobody had called the police, or why the building hadn't removed the offensive message. She smudged away the word "Muslim."
A few days later, police were called into the building. Someone had been offended by "Kill Dogs."
Mohamad's elevator experience was not unique in the time after September 11, 2001. The terrorist attacks on New York City and Washington D.C. have claimed 2,753 lives to date, and have affected people across the U.S. and Canada in numerous, significant ways. Among them is discrimination against minority groups, and in particular against Muslims.
Ten years later, Mohamad recalls how her then 6-year old daughter was told 'her people' were responsible for 9/11, and how her friend Osama changed his name to Sam to avoid discrimination. She remembers a time at the bank when a man waiting in line in front of her didn't want to go to a Muslim teller.
"There was always a long history between Muslims and the West, and since 9/11 I think it's just been brought up [to] the surface. Muslim women and Islam have become the new enemy," Alia Hogben, executive director of the CCMW, says.
She feels some women, especially those who wear the traditional hijab headdress, were visible targets after 9/11. The council, which has several chapters across Canada, aims to empower Muslim women and promote their identities within Canadian society. Following the attacks, the CCMW created several interview sessions with women and families to discuss discrimination, and worked on projects focusing on youth and community involvement.
"It was horrifying (after 9/11)," Hogben says, "The tragedy itself was huge. We did a small project at that time and interviewed Canadian Muslim women, and said asked, 'How did you feel?' And one of the things that came out was so sad: Women were feeling sick about what had happened, but they weren't allowed to grieve with everyone else because someone thought we were the culprits. Along with that was the feeling of guilt."
Today, the council focuses on helping Muslim women build positive identities through civic engagement initiatives, such as public speaking engagements and mentorships for youth.
Safa Zaki is the president of the Toronto chapter of the CCMW, and for her, having a leadership role allows her to help Muslim youth form their own voices. Zaki remembers the week of 9/11 in Woodstock Ont., as the only person of colour in her school.
"The first week was tense, I remember my mom had sent my sister to pick me up because she was scared what reaction people would give me, being the only south asian," she says.
Her school experiences didn't leave her as an outcast, but allowed her to question Islamophobia and public policy. Today, her work with the council focuses on mentorship programs for young women and creating relationships between different age groups to foster a larger dialogue.
A key step to ending discrimination is understanding the rights all Canadians hold to understand exactly what discrimination is, says Ayman Al-Yassini, the executive director of the Canadian Race Relations Foundation.
"The challenge for us is to act as a collectivity and live up to our commitments and standards as Canadians," he says.
Alongside that, developing a strong Canadian identity is also key for Muslims and Muslim women, according to Hogben. "You need to develop your self identity, which should be confident," she says. "I think we are very fortunate to be Canadian. You can say 'I am a Canadian' and be proud of being a particular ethnic origin or skin colour," she says.
It's an identity that Mohamad wears proudly ten years after 9/11 and actively works to sustain.
"We still have an [Iraqi] accent, and my husband and kids are tanned like the desert. We are proud of what we have and believe we are good Canadians," she says. "I try to teach my kids what is wrong and right."
Popular in the Community