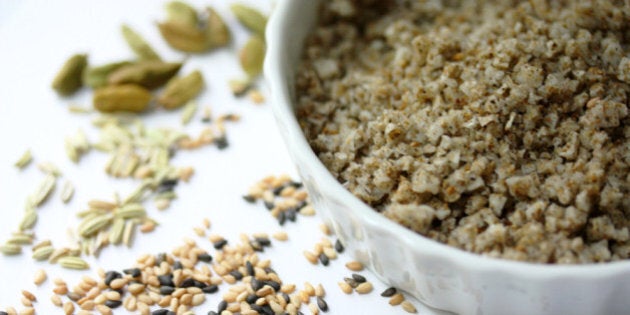 Make your own flavored salts at home with ease." data-caption="Smoked Spanish sea salt with za'atar inspired herbs and spices. Make your own flavored salts at home with ease." data-credit="QuintanaRoo/Flickr">
That apostrophe might look a bit unusual to English-speaking eyes, but there's no reason the essential Middle Eastern spice za'atar can't find a way into your kitchen. Whether you make authentic Arab recipes at home or just add it to the top of roast chicken, this blend of nutty, herbaceous, and lemony tastes is perfect with a world of different foods.
Za'atar is an essential spice to have on hand if you'd like to try some Middle Eastern recipes at home. Many popular recipes from the region — including chickpea salads, chicken, and seafood — are made with za'atar added before the cooking process, and it's also often found on tables as a condiment and used as we'd use black pepper here in North America.
This spice blend is popular in many countries, including Armenia, Egypt, Turkey, Iraq, and Syria. The exact recipe for za'atar varies from nation to nation, and even household to household. But you can put together a standard blend at home or find it at your local spice seller or Middle Eastern grocer, then experiment to find your own favourite ways to use it.
However you plan to incorporate za'atar into your cooking, here are 11 things you should know about the spice blend — from how to make it to what it might be able to do for your overall health.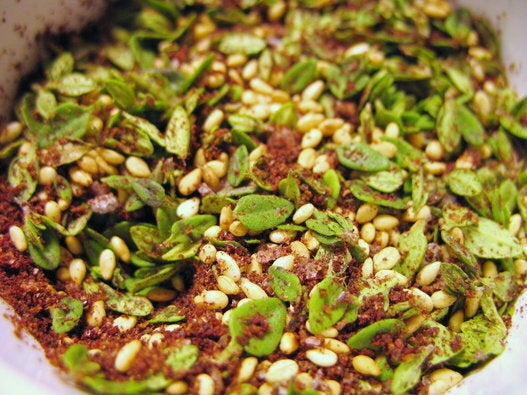 10 Things You Didn't Know About Za'atar
Popular in the Community