The crash of Malaysia Airlines flight MH17 has claimed at least 295 lives, making it the deadliest plane crash since 9/11.
The plane was travelling from Amsterdam to Kuala Lumpur when it was shot down over eastern Ukraine, killing all on board.
Here's a look at some of the deadliest plane crashes that have occurred since 9/11:
Aug. 22, 2006: 170 people die when Pulkovo Airlines flight 612 crashes in eastern Ukraine, on a flight from Anapa, Russia to St. Petersburg.
Sept. 29, 2006: 154 people die when Gol Airlines flight 1907 crashes into another jet as it's travelling from Manaus to Rio de Janeiro, Brazil.
June 1, 2009: 228 people are presumed dead after Air France flight 447 goes missing over the Atlantic Ocean.
June 30, 2009: 153 people die when Yemenia Airbus 310 crashes into the Indian Ocean en route to the Comoros islands.
June 3, 2012: 163 people die when Dana Air flight 993 crashes into a building in Lagos, Nigeria.
March 8, 2014: 239 people are presumed dead after Malaysia Airlines flight MH370 disappears en route from Kuala Lumpur to Beijing.
Here are some photos of the wreckage of Malaysia Airlines flight MH17: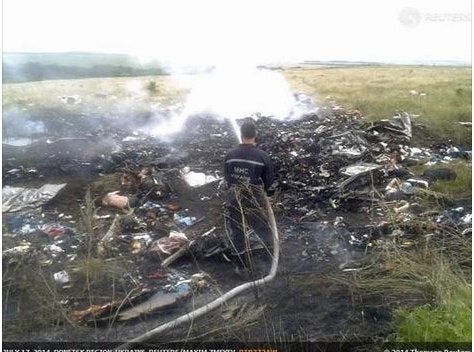 Photos Of MH17 Crash In Ukraine
CORRECTION: An earlier version of this story stated that Malaysia Airlines flight MH370 disappeared in 2013. It did, in fact, disappear in 2014.
Popular in the Community