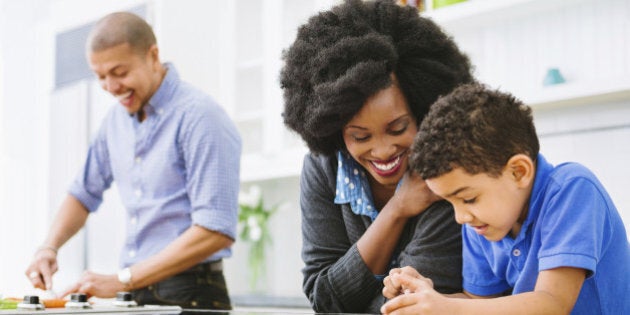 Exam time is a major moment of anxiety for young learners -- and the adults who love them. While the holiday season is on the minds of many, for others, it means that exam period is just around the corner.
A common school-related question from parents is how to best prepare students for these super-stressful tests. While there is no quick solution, the answer starts with good study habits. Time management and organization skills are important for exam season as well as the entire academic year as students prepare for quizzes, unit tests and final projects. Good study habits will carry forward to help students in college/university, the workplace and ultimately life.
I polled our team of seasoned tutors at Teachers on Call for the inside scoop on tips for students to leave the stress behind for exam season -- and all year round.
1. Don't Cram -- Be Prepared
Preparation is one of the most popular recommendations from teachers, as leaving things to the last minute creates angst. Consistent studying of core concepts well in advance of exams is crucial. Remember that an exam is an evaluation of the entire course and it takes time to absorb information.
Create study notes for each test with the most important information and save them in a safe place so you have all of your study notes when exam time comes around. This way you will remember the most important content.
An advantage of studying in advance is that it allows time to get support and clarification. This can be in the form of peer tutors, professional tutors, homework clubs, family members and teachers. Ask questions if you have any concerns and don't be afraid to speak up if you don't understand something.
Ask your teacher for suggested sections to study, additional study packages or questions to review. This extra work will reinforce the learning. While bonus marks are not assigned for this additional homework, the reward may be as simple as a boost in your final mark.
5. Create a Comfortable Study Space
Find a convenient and quiet workspace free from interruptions. This can be at your home, local library, or any study environment that puts you at ease. Good lighting is also helpful.
6. Put Away the Distractions
All electronics should be put away and out of sight unless being used as a study tool. TV, cell phones and computers present many temptations, which ultimately detracts from the end goal.
7. Create a Study Calendar
Make a plan by scheduling study time for each subject. Breaking it up course by course will keep you organized, focused and on track.
Hitting the books means long days. Make time for consistent breaks and snacks to refuel and re-energize.
9. Try Your Best -- Attempt All Questions
Don't get discouraged or caught up on the questions you don't understand on the final evaluation. The key is to move on to the areas where you are confident, and then return to those challenging questions later. Always try your best to attempt a solution versus leaving a blank answer. No marks are awarded for empty sections.
10. Bring a Highlighter to the Exam
One of the worst mistakes you can make is forgetting to return to a hard section or question. A trick is to highlight the unknown question to signify that it needs to be revisited. This is more visual and harder to miss than marking an asterisk next to an unknown question.
It's important to budget your time wisely and use all of the time allotted for the exam. If you finish early, use the extra time as an opportunity to go over answers to ensure you are confident in all work submitted. Don't make plans that interfere with exam time by assuming you will be leaving early. The world can wait!
12. It's Normal to Feel Nervous
Exam jitters are normal, it's part of the process. Be prepared and you will ultimately feel less anxious and more confident.
Originally published on What She Said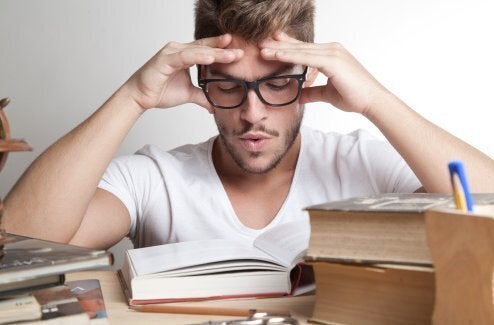 10 tips for coping with exam stress