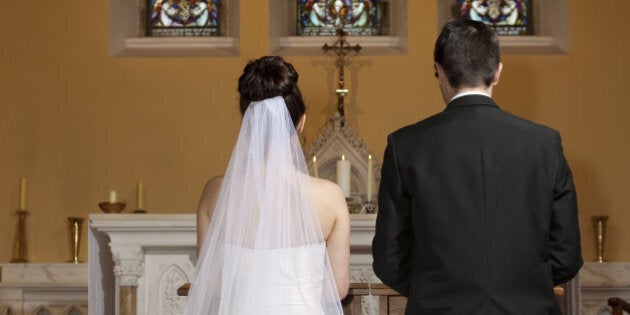 Thanks to our multicultural society, you may find yourself at a wedding this summer that celebrates in ways you aren't familiar with — and we're here to help. Each week, the HuffPost Canada Living team will take a look at a different culture's wedding and tell you about the customs, traditions and rules that go along with celebrating your friends' big days.
Catholic weddings all focus around tradition: From ancient beliefs that wearing rings on the index finger connects them to the heart, to beloved rituals of brides wearing something blue and borrowed on the big day, Catholic wedding ceremonies are structured and formal.
"A traditional Catholic wedding ceremony is unique in the way it is very strict in what is and what is isn't allowed," says Elise Schmitz, founder and owner of Toast Events, based in Ottawa. "There is generally little flexibility to incorporate personal touches of the bride and groom to reflect their own personal creativity or style."
And while some traditions like the style of the wedding dress (covered shoulders) or wearing the veil (a sign of modesty and chastity) all continue be practiced at wedding ceremonies, Schmitz says modern or "trendy" ceremonies usually are guided by the bride and groom's priest.
"The modern Catholic wedding ceremony can allow the bride and groom their preference of a ceremony procession and writing of their own vows. Unity candles, readings and symbols of honour are also allowed with respect to the priest's discretion," she tells the Huffington Post Canada.
When it comes down to the basics, a Catholic wedding ceremony, which usually lasts about an hour, start with the lectors, altar servers, the priest and then the bride and groom walking down the aisle together. Other customs may also include two witnesses and the parents taking part in the processions to "give away" their children, but Schmitz adds most churches don't necessarily see the bride and groom as "property."
And like any wedding, Catholic weddings are full of friends, family and loads of food at the reception. If you are attending a Catholic wedding anytime soon, here are 12 things Schmitz says you may notice: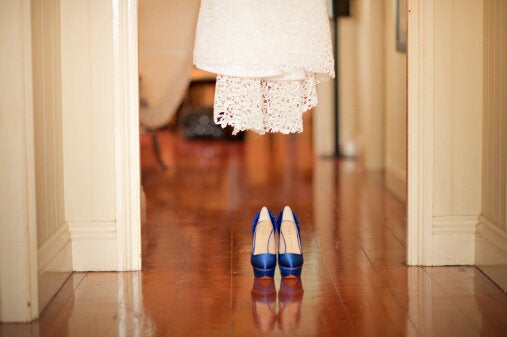 12 Things That Happen At Catholic Weddings
Popular in the Community