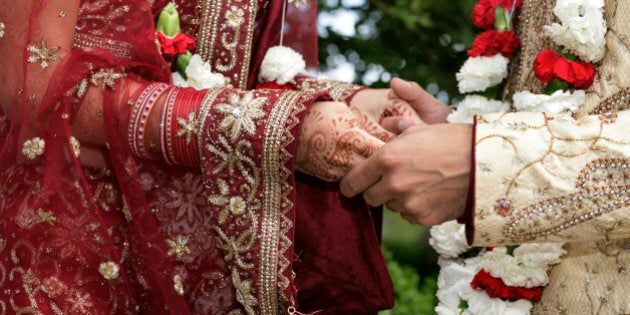 Thanks to our multicultural society, you may find yourself at a wedding this summer that celebrates in ways you aren't familiar with — and we're here to help. Each week, the HuffPost Canada Living team will take a look at a different culture's wedding and tell you about the customs, traditions and rules that go along with celebrating your friends' big day.
While no two weddings are alike, Hindu weddings usually have a few things in common: They take several hours, they tend to be filled with a lot of people (up to 1,000 guests), and the ancient rituals they include are a sight to behold.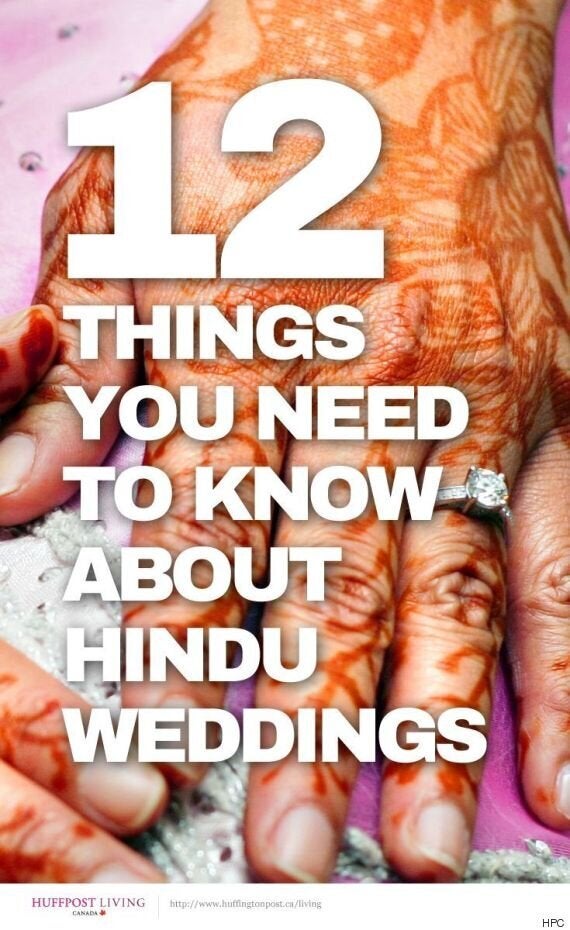 "Indian standard time" (arriving an hour to two late to an event) is the standard for Hindu weddings. Before the ceremony begins, the groom's side dances and sings their way to the venue (either in the parking lot of a Hindu temple or banquet hall). This usually happens with a luxury car or horse, loudspeakers and lot of bhangra (a genre of Punjabi music) and Bollywood music — it's basically the final hurrah before the groom sees his bride.
Similar to Sikh weddings, Hindu weddings also include the meeting of two families called the milni, and garlands are exchanged between both families. After this, the groom makes his way into the venue (after paying the bridesmaids an entry fee) and has his own ceremony rituals before he meets the bride.
"Once the prayers are done, the priest will ask the bride to come in. She will walk down the aisle with her uncles (mom's brother), brothers or father," Patel says.
During the actual ceremony, Hindu weddings can have several prayers and rituals, depending on the couple. Most often, the bride and groom walk around a holy fire seven times, signifying their promises and vows.
"Weddings are held in very high respect in the Hindu religion," Patel says, adding the other big difference between Hindu weddings and other weddings is the parents are highly involved during the ceremony. "Hindu ceremonies believe this is not only a marriage of the couple – but a marriage for the families."
Patel gives us the insight on what you need to know before attending a Hindu wedding: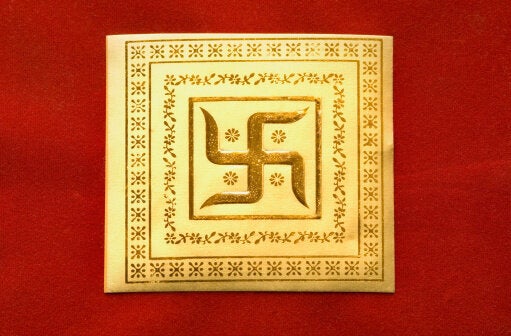 12 Things You Need To Know About Hindu Weddings