Long-distance relationships can be tough — nobody would deny that. But they're also sometimes unavoidable. Maybe one of you is tied to a city for reasons of work, education, or family. Perhaps moving is just too expensive right now, or unfeasible until one of you finds good work in the other's location. Or it might be that you're OK with how things are right now, even if your goal is to be in the same city later on.
But a long-distance relationship doesn't have to be all bad. "Being apart from each other is frustrating, but there are plenty of ways to turn that frustration into teasing and anticipation," says sex therapist Vanessa Marin. With honesty, effort, and a bit of creativity you can not only make a long-distance relationship successful but exciting and fun.
Here are 12 ways to keep your long-distance relationship happy, from maintaining sexual tension to getting through those long stretches between visits.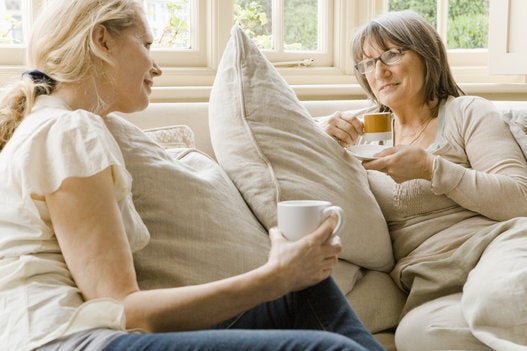 12 Tips For A Happy Long Distance Relationship
Popular in the Community