I've been told I should give it a chance but after hearing what mental-health advocates have to say, I'm not sure Netflix's new popular series 13 Reasons Why is safe for me or anyone else with a mental illness to watch.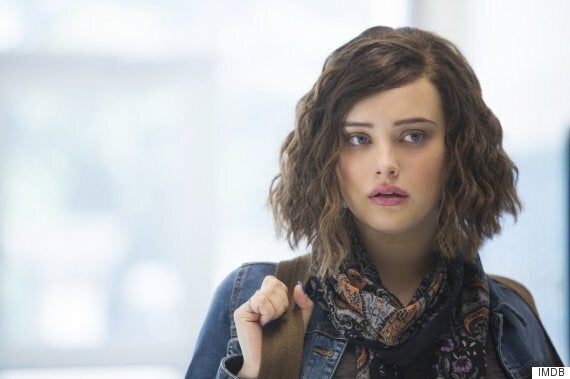 The series is based on a book with the same title by author Jay Asher. It's about a student who commits suicide and then leaves clues as to why she did it, her "13 reasons why" which are revealed one by one during 13 episodes of season one. There's a graphic suicide scene and a graphic rape scene, and though there are content warnings, I'd say it's still an iffy ride for those with a mental illness. The actors themselves had to get puppies on set to help them deal emotionally in between filming scenes.
"For kids who are struggling with mental-health issues, I would suggest you skip it," says Kimberly Moran, CEO of Children's Mental Health Ontario (CMHO). She watched the series about suicide and bullying with her 17 year-old daughter. "We both were concerned that if someone had suicidal thoughts at one time, that watching it would be really, really hard and it might trigger some really concerning thoughts... I don't think everyone needs to watch it."
Moran's own daughter deals with depression and anxiety and was suicidal at age 11. She wanted to watch the show because "everyone else was watching it," so Moran viewed it alongside her as a source of support.
"Watching it without a trigger warning was one of the worst decisions I've made in a long time."

-- CMHO youth
"I thought it was unnecessarily graphic but my daughter disagreed with me. She felt it highlighted important issues," says Moran.
I couldn't even get through the first episode.
And I'm not nor was I ever suicidal.
I was depressed, though, in high school.
And a teen girl did die by suicide while I attended, which triggered me big time then.
But I'm 40 now, and have supposedly already successfully processed through this stuff. And it STILL triggered me, so I can't imagine how an adolescent with a mental illness would feel while watching this series.
Mary-Anne Leahy agrees. She works with youth at CMHO on a program called the New Mentality which provides a platform for youth to raise mental -health awareness and decrease stigma.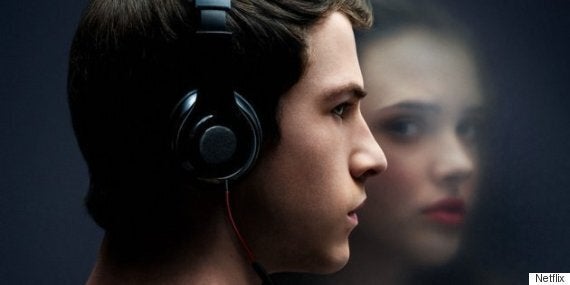 "Many of our New Mentality youth have posted online about the show, some in support of the dialogue the show is creating and others with very strong concerns about the triggering content," says Leahy. "I have personally chosen not to watch this show for my own mental health and worry that some of our young people are being put in harm's way by the graphic nature of the show."
"I started watching it without a trigger warning and I think it was one of the worst decisions I've made in a long time," commented one youth at CMHO.
"Although these are important issues people unfortunately suffer with, the pure sincerity and naked portrayal of these difficult situations can be harmful to someone in an already negative mindset or a recovering one like myself," writes another youth. "For those already struggling with depression, anxiety, and other mental-health issues, 13 Reasons Why should be avoided regardless of how many of their peers are watching it."
I agree, but not everyone does.
If anything comes up, talk to someone about it.
"I think it's important to read the book in order to understand the TV series better," says 24-year-old Beth Nowosad of Keswick, Ont. "The series did an excellent job of showing the ripple effect of a suicide while staying true to the overall meaning of the story."
Youth and mental-health advocate, Jaydon Turgeon of Carleton Place, agrees.
"I believe that this show is amazing in the fact that it explores these topics that aren't really talked about or shown on television, which is why I feel that needs to be done more often," says Turgeon. "I feel like some people can watch and start to maybe understand mental health and mental illness even more."
But even so, he does raise a caution flag.
"DO NOT binge watch the show like I did," says Turgeon. "I actually watched an interview with the creators of the show and I also follow their Facebook Page. They also recommend that if you watch the show, to take it easy and watch it at your own pace, which is what I would also suggest."
Bottom line, if you intend to watch the series, watch it with a friend or better yet, an adult you trust. If anything comes up, talk to someone about it. As for me, I'll pass on this one.
Follow HuffPost Canada Blogs on Facebook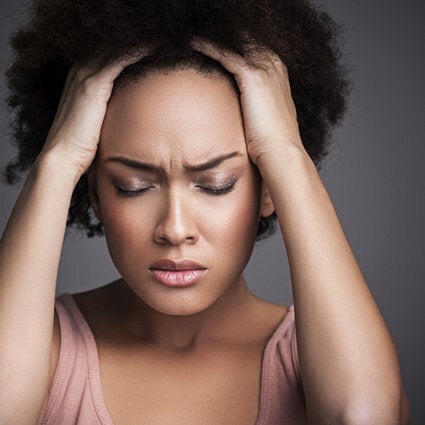 Youth Mental Health Issues And Suicide In Canada