In a galaxy far, far away, I was once a little kid. Like light-years away. My older cousin lived across the street and we would regularly watch "Star Wars" on laserdisc at his house. But my favourite part was when he let me play with his mind-blowing collection of figurines! I swear he had every single one. I tried to smuggle out my favourites in the Darth Vader carrying case, but got busted every time. I did manage to swipe Circus Atari, but that's hardly the same.
In some ways I can't believe that "Star Wars" became such a phenomenon that has lasted, and grown, all these years later. But the figurine-coveting me is not so surprised.
If you have pint-sized "Star Wars" fans at home, they will have a blast with these 14 crafts! And I know more than a few dads who would love to be included in this crafting session. So have fun and may the force be with you!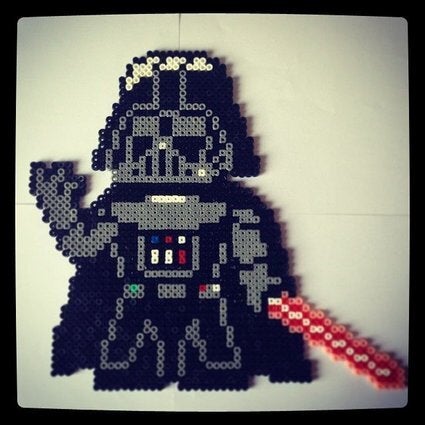 Star Wars Crafts For Your Little Jedi