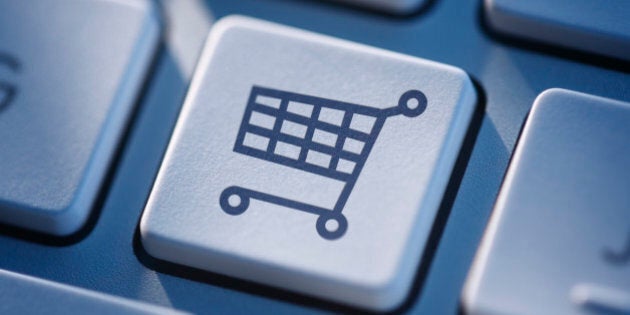 One of the most daunting parts of selling online is deciding what products to sell. A bad decision could leave you stuck with a lot of inventory, forcing you to sell it at a loss. Slow sales are just as deadly, as the lagging products take up storage space. Anything with an expiry date brings with it a whole new level of stressful urgency. When you use drop shipping the pressure is far less than if you had to order hundreds of items for in-house inventory, but product selection can still be a massive undertaking.
14 Tips to Guide Your Product Selection
Experts have ways to take the pain out of the product selection process and you can learn to do the same.
1. Drill way down into your niche when you first begin product research. If you're into fashion, you're going to have a lot of competition. If you drill that down to plus-size fashion and then on to plus-size sportswear, you may do better. Even your complimentary products can be specialized, such as a focus on natural sunscreen instead of the average sunscreen you can get at your local department store.
2. Once you have defined your niche, the latest news and trends will be a treasure chest of product ideas. Subscribe to newsletters and magazines and pay attention to the advertisements. Many trade magazines are available free of charge.
3. If you intend to sell in Canada, you can monitor best-selling products in the USA and check for their availability here. For example, how many times have you searched for something on Amazon.com and found it couldn't be shipped to Canada? So you check Amazon.ca and it isn't there either, or there's one choice that costs three times as much as it did on Amazon.com. If that product is selling like hotcakes in the US, there's a good chance the demand will be there in Canada too.
4. The same applies to anything new on the market within your niche. Recently, I read a journal article about Nicotinamide riboside (NR) and its ability to stop organ and muscle degeneration. Soon it was all over the news. I've looked everywhere for a Canadian source but I haven't found one single place to buy it online. If I order it from Amazon.com I'll risk Customs broker charges, pay more for shipping, and take a hit on the currency exchange. It's a perfect product for the opportunistic Canadian online entrepreneur selling in virtually any health-related niche. Do keep in mind that you should take advantage of limited availability in Canada, but don't try to exploit it. If you price it outrageously it will backfire one way or another.
5. Avoid products (and their accessories) that quickly become obsolete, unless you want to do a lot of monitoring and changes (website, sales listings, and so on). Tablets may be popular, for example, but the technology is in a perpetual state of change. There is always a new model coming out and with it comes new accessories.
6. Think very carefully before choosing an expensive product to sell online. At face value, it looks like you'll make more if the price is higher. However, big ticket items are tougher to sell and often have lower margins.
7. Round out your product selection with accessories and consumables to encourage larger orders and repeat business.
8. Remember to check laws and regulations. For example, you may be able to ship supplements or pharmaceuticals to the US that aren't approved in Canada. Some products, like eCigarette "juice" may be confiscated at the Canadian border.
9. Research product availability in Canada, as well as how easy or economical it is for Canadians to find it internationally.
10. Use legitimate, reliable wholesale or drop shipping suppliers who deal with Canadians. Not only will it improve profit margins, but it will also keep you out of hot water when it comes to things like authorized seller warranties.
11. Retail profit margins can be low in certain categories, such as appliances or electronics. Smaller products, such as accessories and consumables, often have a larger profit margin. You must accurately predict the profitability of each product before making your final selection.
12. Factor shipping into your choice. If the item costs a lot to ship, it will discourage online purchases or cut into your margins.
13. If you can find products with a fixed minimum price (usually referred to as "Minimum Advertised Price" or MAP), it will level a playing field in which Canadians often struggle to compete. You won't have sellers severely undercutting you in Canada or internationally, because maintaining a price above the minimum is a requirement of the manufacturer. With price removed from the buying decision, you can step up your game to compete on other levels, such as customer service and premium content.
14. Product reviews are invaluable. Visit reputable eCommerce stores and marketplaces to find out in advance what customers think of the product or brand that is under consideration
You don't have to be the only one selling a product, you just have to do it better than everyone else. There's way more to competing than price. Check out the competition's search ranking, content, customer service, website design and security. Note who your top competitors are and revisit their website often. Signing up for their newsletter is a good idea too. Always aim to be better, even if you can't beat their price.
Follow HuffPost Canada Blogs on Facebook
Popular in the Community