Who's afraid of a $15 minimum wage?
Some businesses, perhaps, but not Canadians as a whole. A Forum Research poll released last week found nearly two-thirds of respondents — 63 per cent — approve of making $15 per hour the least you can earn, while 31 per cent oppose the idea.
Wealthy Canadians are among the likeliest to oppose the idea, with 36 per cent against.
"It is curious that the very wealthiest, who have no need of it, are the most likely to object to what has been described as an adequate living wage for a young family, while it is championed, obviously, by the least wealthy," said Lorne Bozinoff, president and founder of Forum Research, in a statement.

Support was strongest in Atlantic Canada (73 per cent) and British Columbia (67 per cent), but in Alberta, where the wage will actually be reality, it's supported by just 49 per cent of voters. Alberta also has the highest opposition to the idea, at 45 per cent.
The elderly (67 per cent) and low earners (76 per cent of those earning under $20,000 a year) were the likeliest to support a $15 minimum wage, while youth (35 per cent opposed) were more likely than others to be against it.
"Youth are more likely to object, presumably, because they think their job prospects are those most threatened by a higher minimum wage," Bozinoff said.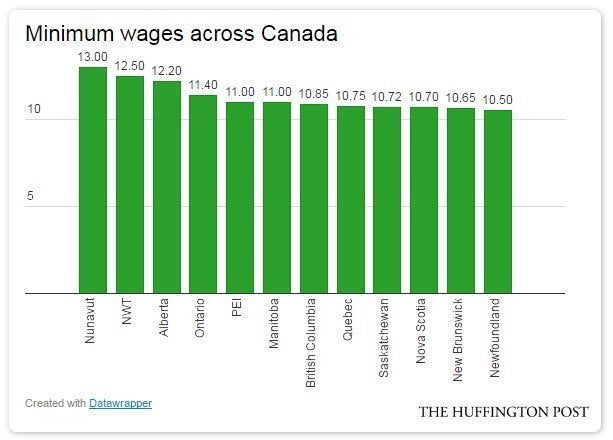 That's the view of the Canadian Federation of Independent Business (CFIB) and other groups that are campaigning against a $15 minimum wage.
A high minimum wage will reduce employment through "hiring freezes, slower employment growth, or direct job cuts during an economic downturn," the CFIB said in a recent statement.
Like many others, the group argues a higher minimum wage will do little to reduce poverty, because "most minimum wage earners are young, live with family members, and are not from low-income households."
That's a view that the Canadian Centre for Policy Alternatives (CCPA) disagrees with. A study it carried out last year looking at British Columbia found 82 per cent of those earning the minimum wage were 20 years or older, 39 per cent are 35 years or older, and 60 per cent of minimum wage workers are women.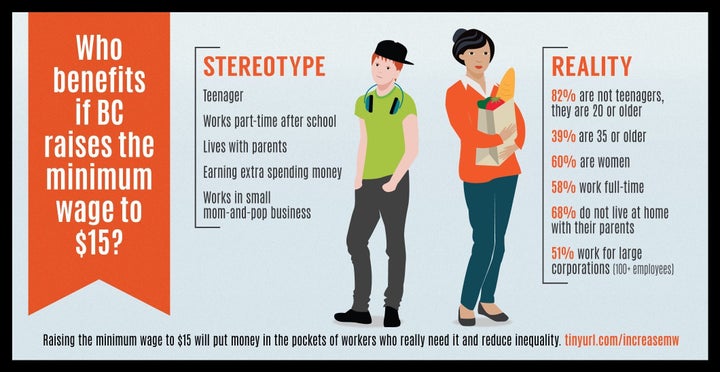 The study concluded that raising the minimum wage "makes good economic sense," as it would put more cash in the hands of lower-income families.
However, the CCPA found that an increase in the minimum wage to $15 would reduce employment by about one per cent, with much of those losses concentrated among teens living at home.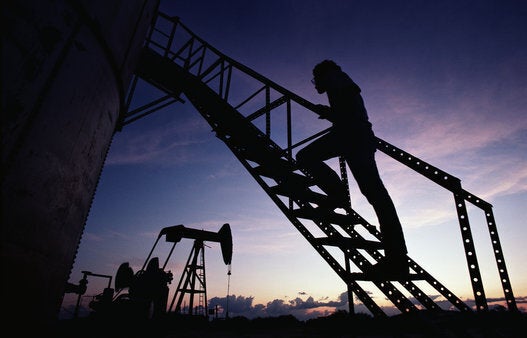 Wage Gains In Canada, By Industry (2015)