When you go through the family archives, it's easy to pass over the small pieces of paper that made up daily life for your ancestors. But one Nova Scotia family's crumpled note written in cursive is driving home the message of Christmas in a big way this year.
This Christmas note written by London, ON native Homer Mellen in 1915 has become a huge hit online, thanks to its very simple requests: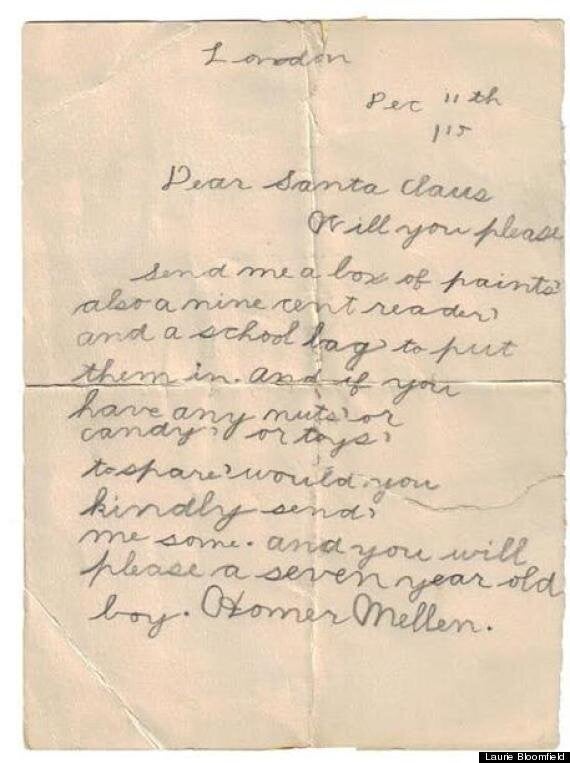 In it, he asks for a box of paints, a nine-cent reader and a schoolbag to put them in. (Adorably, he also notes that if Santa has any nuts or toys or candy "to spare," he would appreciate those too.)
The note went viral after Mellen's granddaughter, Laurie Bloomfield, sent it to Good Morning American reporter Eliza Murphy, who had just written about a 7-year-old girl's Santa letter that asked for, among other things, $1,000 dollars, a new American Girl doll and an iPod Touch.
Bloomfield, a fourth-grade teacher in Antigonish, NS, wanted to demonstrate that kids had not always been this way.
"[It was] a testament to a time when things were much simpler," Bloomfield tells The Huffington Post Canada. "It is so important because of the sweet sentiment it offers. [My grandfather's] words are so humble and so polite."
The letter had been kept in a keepsake box by Bloomfield's great-grandmother, which contained other mementos like locks of hair, photographs and important family papers. It's been passed down through the generations until it reached Bloomfield, who remembers her grandfather as personifying the sentiments of this letter.
"My grandfather was a humble man who was determined to make the best of himself," she says. And for her part, she remembers Christmases with her six siblings "full of excitement for the day."
Bloomfield is pleased so many people have responded to her grandfather's letter positively. After all, she notes, "in his kind letter to Santa, he expresses the true meaning of Christmas."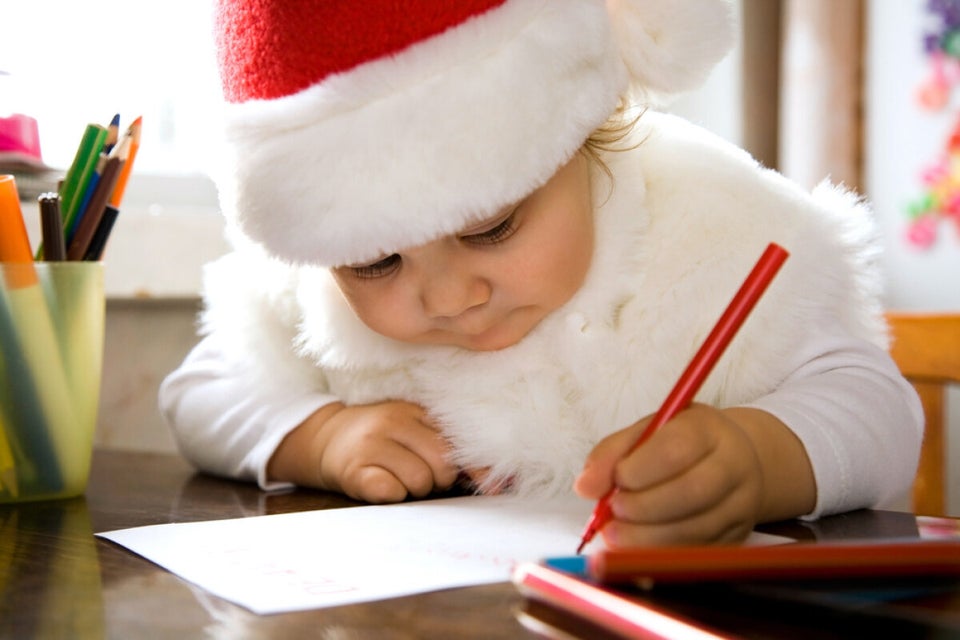 Santa Facts
Popular in the Community